This hummingbird is better entertainment for our cats than TV is for humans. She faithfully sits in her nest, on a tree in the middle of our apartment building's courtyard, with clear view from a window we leave open year around for Cali and Neko. The felines are mesmerized during the night.
The featured photo is the original, shot using Fujifilm X-T1 and Fujinon XF35mmF2 R WR lens. The image is converted JPEG from Adobe Photoshop Lightroom. The second is an edited crop. Vitals: f/4, ISO 200, 1/60 sec, 50mm.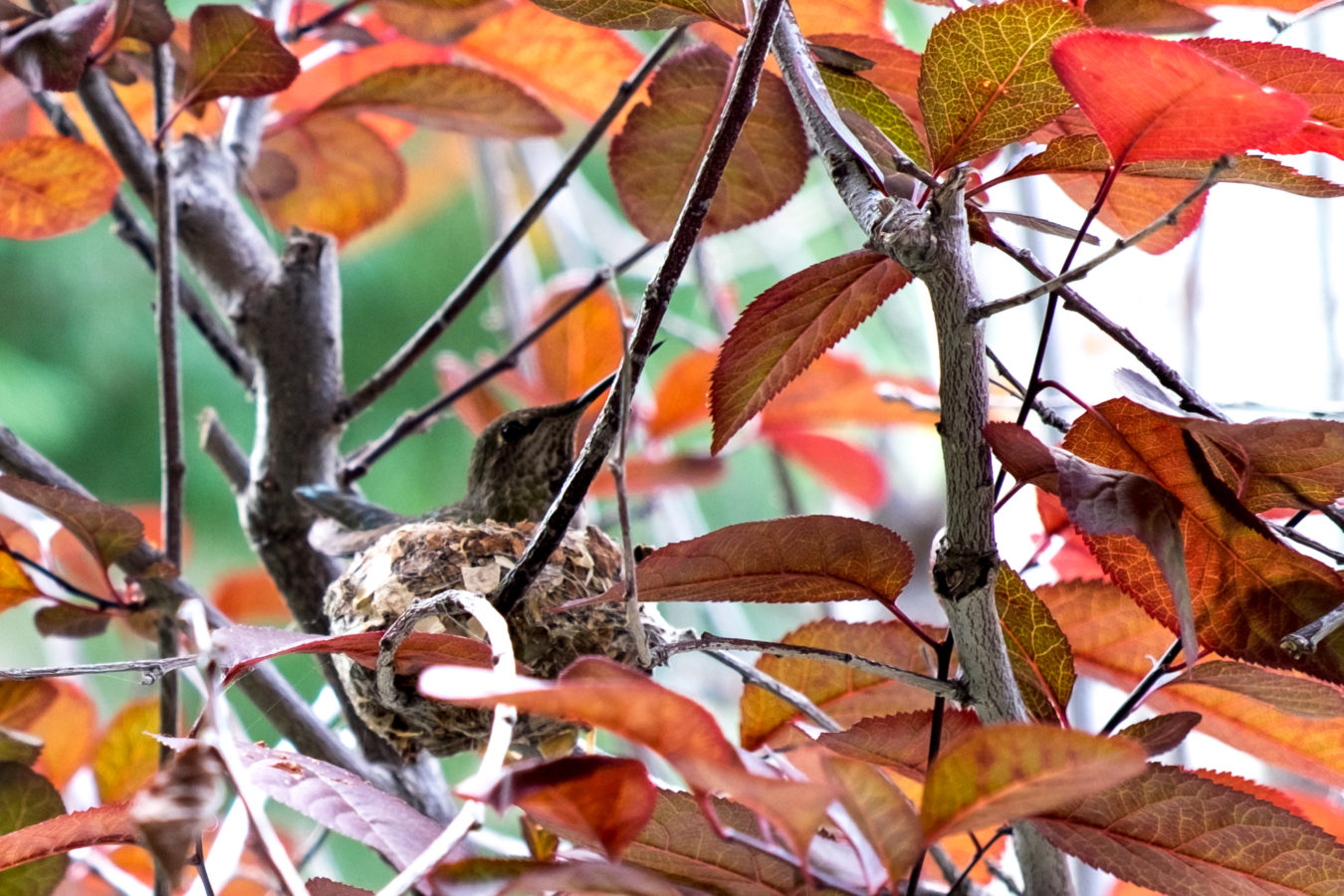 I had planned to post a day earlier but ran into a weird bug related to WordPress 4.5: "http error" uploading media. The problem isn't exactly fixed so much as strangely remedied: Applying the default WP Twenty-sixteen theme and succeeding to upload after several failed attempts, then achieving continued success once switched back to Elmastudio's Ponsonby.
For the record, WordPress' appeal declines with every new version.