Fruit trees are among the signature characteristics of San Diego's University Heights neighborhood. You see them—particularly the citrus varieties—on the front lawns of many homes. Too often, ripening trees appear to be neglected, bearing plentiful, but rotting, delights. That said, some people gladly share, by setting out their bounty for the taking—like this line of lemons that I saw late yesterday afternoon along Maryland Ave.
Because I recklessly left Leica Q at home, the Featured Image and its companion were captured using iPhone 7 Plus. Vitals for the first: f/1.8, ISO 25, 1/60 sec, 3.99mm; 5:31 p.m. PDT. The other is same, except for 1/40 sec shutter speed and 5:32 p.m. timestamp.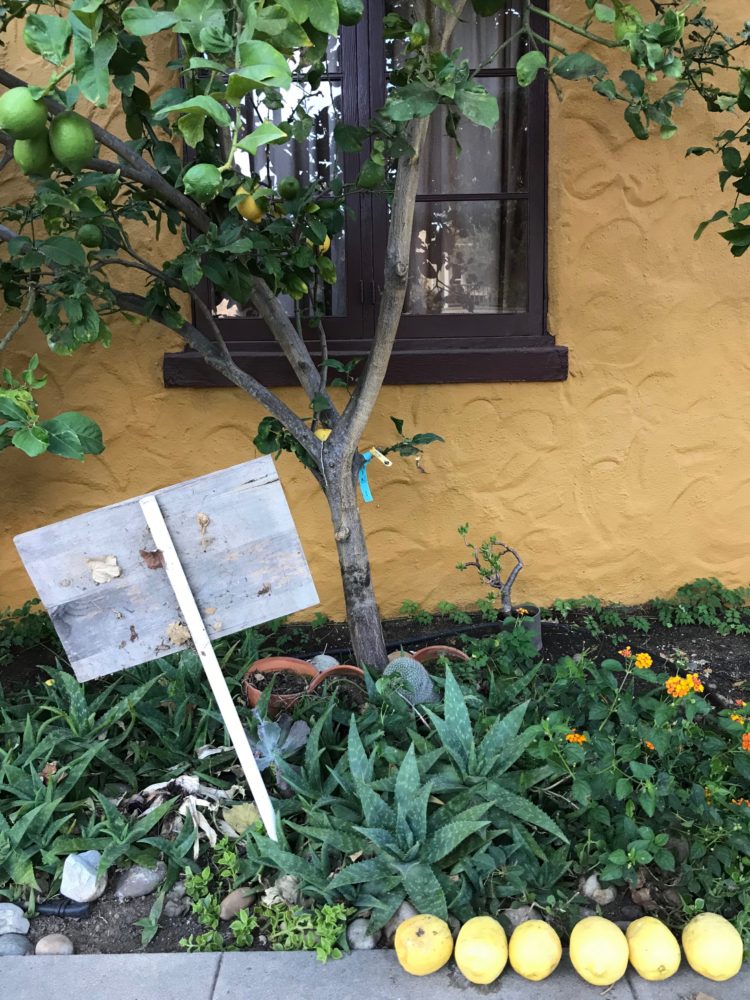 In about a month, my family will celebrate our tenth anniversary living in this neighborhood—assuming we remain residents. With our apartment lease expiring soon, and my father-in-law gone, all options are open to consideration.