Palm Sunday is unseasonably toasty here in San Diego. As I write, the official temperature is 27 degrees Celsius (81 F)—and that's the forecast high, which means more sizzle to come by early afternoon. As I walked along Madison—between Alabama and Mississippi in University Heights—orange and yellow flowers beckoned my attention. At first, I passed by, then turned back for a quick shot, using Leica Q2. The Featured Image is the first of four captures and best composition. Vitals, aperture manually set: f/2.8, ISO 100, 1/2000 sec, 28mm; 10:13 a.m. PDT.
As I lay low for the final photo, an older fellow walking a dog asked, as he passed: "Have you got good Macro on that camera?" I replied affirmatively—even though not using the mode right then. Vitals for that shot, which is cropped: f/8, ISO 100, 1/250 sec, 28mm; 10:14 a.m.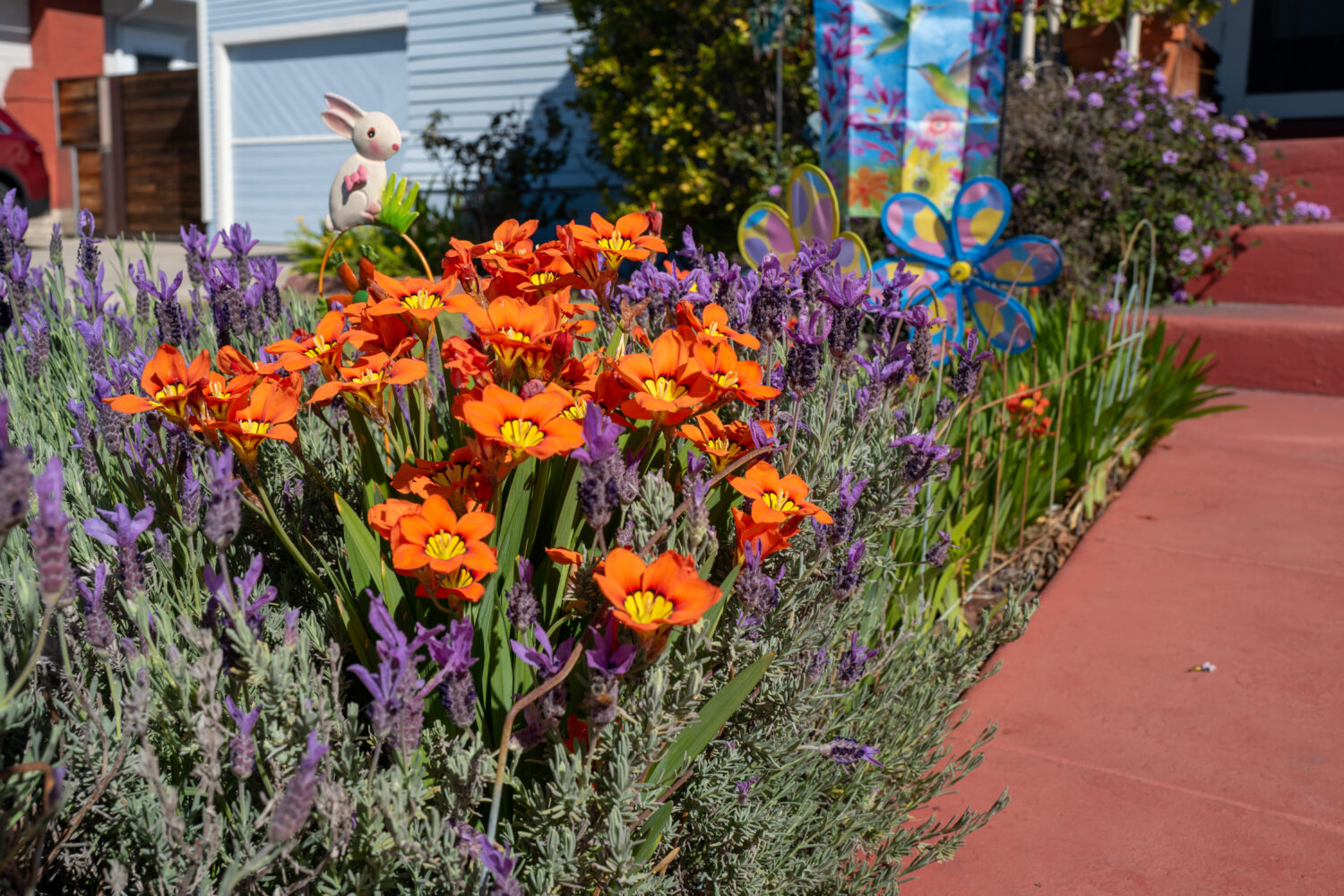 Around my community, Easter decorations are all about bunny decor and pastel colors. A couple miles North, Crosses would be more commonplace. Makes you wonder who knows more about what's being celebrated.