I am a sucker for good marketing, often stopping to gawk at store display windows. Marketing displays, especially store windows, are art forms. The best combine things that seemingly go oddly together.
I walked by the local American Apparel store on the evening of July 16, 2009. Then I doubled back to take these two pictures of the display window. The mannequins' protruding nipples, which aren't as obvious in the pics as they were upclose and live, caught my attention.
These aren't your mom's mannequins. The displays intrigued me because how well American Apparel used the mannequins' breasts to sell women's clothing. The clothier is known for its bright colors and cotton styling, which I would call anything but flashy. The clothes get their real form from the human shape they cover.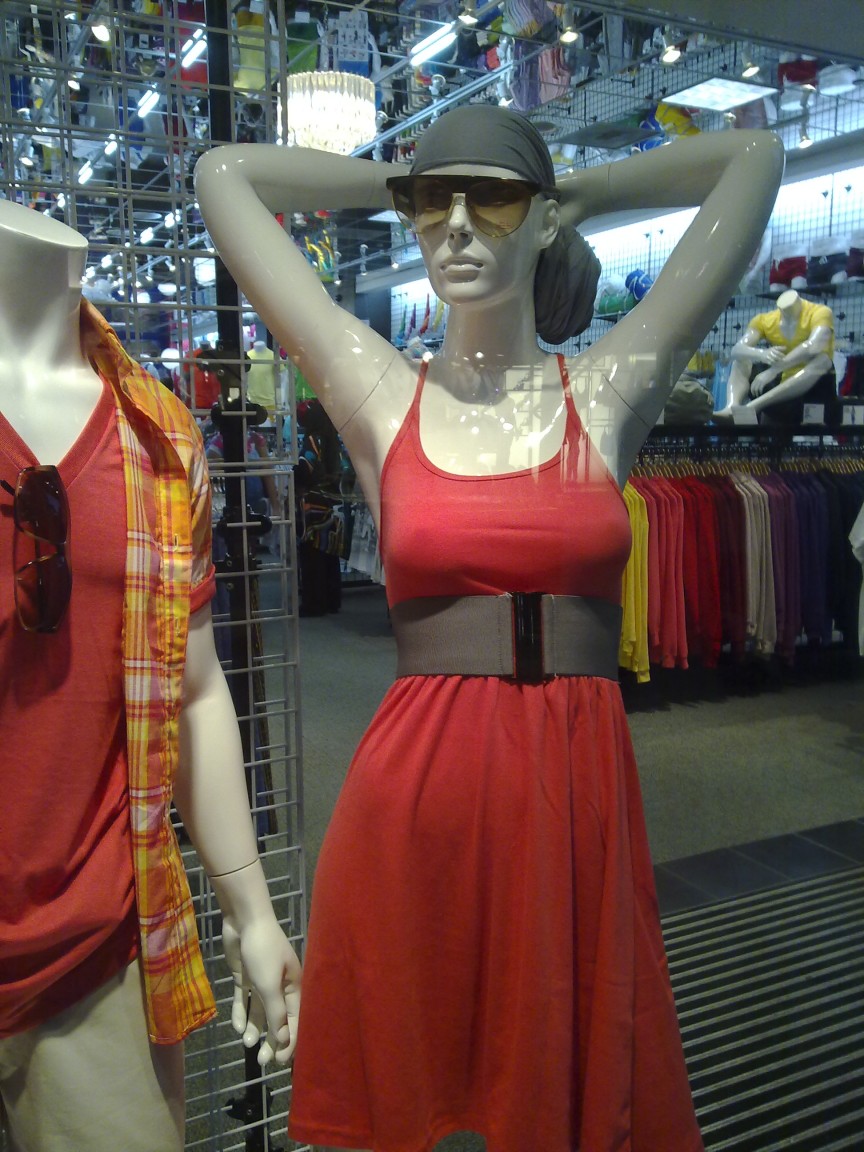 The second mannequin in the same display shows different shaped breasts and tight belt to lift and accentuate them. I presume the display would appeal more to teens and younger women who want to accentuate their form. They know they look good and want to show it.
I used a Nokia N97 smartphone to snap pics. Larger versions can be found in my Flickr gallery. The first, and second.