I am mad at Apple and Nokia. Apple has the best mobile software and services platform anywhere. Nokia offers the best hardware platform—granted, HTC closes in. This difference has forced me to choose one company's smartphone over the other, leaving behind dissatisfaction with the compromise.
I purchased the Nokia N97 in mid June, right before Apple launched the iPhone 3GS. Perhaps I would have considered Apple's smartphone from the start, but AT&T wouldn't qualify me for discounted pricing until July 12. Initially, the N97 really satisfied, because:
The 5-megapixel camera captures remarkably good pictures (the N97 has a flash, too).
Video recording, at 640 x 480, is exceptionally good and playback even better on N97's nHD res screen.
Widgets provide easy access to applications that matter to me, including Facebook and location-aware weather.
Applications run in the background, making it possible to make a call, snap a photo and upload images to Facebook all at the same time.
The unlocked phone ships with Qik, which allows for real-time streaming over built-in 3G (by comparison, the iPhone app can only stream over Wi-Fi).
I delighted using the N97, also taking more photos and shooting more videos than ever. I felt pride in being more a content creator than consumer. The Nokia N97 is by far the best combination device I have ever used, or owned. But over the following weeks, I kept knocking into usability issues related to applications and extended services:
Nokia's Ovi Store hugely disappointed, and like Matthew Miller, I couldn't bring myself to buy a single app there. The resistance somehow reflected a hidden realization that I wouldn't stay with the smartphone.
While N97's Webkit-based browser is quite good, I found performance and the getting to information to be too slow. Friends with iPhones could quickly get movie times and other information by browser or apps.
The N97 was only an adequate and sometimes slow performer. Nokia made a mistake by shipping N97 with only 128MB of memory, a dramatically small amount compared to the 32GB of internal storage, which a storage card extends.
I expected to be more connected using the N97 than the Nokia N96, or even iPhone 3G. But I felt less connected, because the browsing experience wasn't good enough and there weren't enough useful applications from Ovi Store. In nearly two months using the N97, I didn't set up e-mail. Nokia Messaging was too much trouble. Perhaps I would have pushed past obstacles if Ovi Store not only offered more apps, but better and easier buying experience/options. Last week, at All About Symbian, Ewan Spence offered "23 suggestions for fixing and improving the Ovi Store."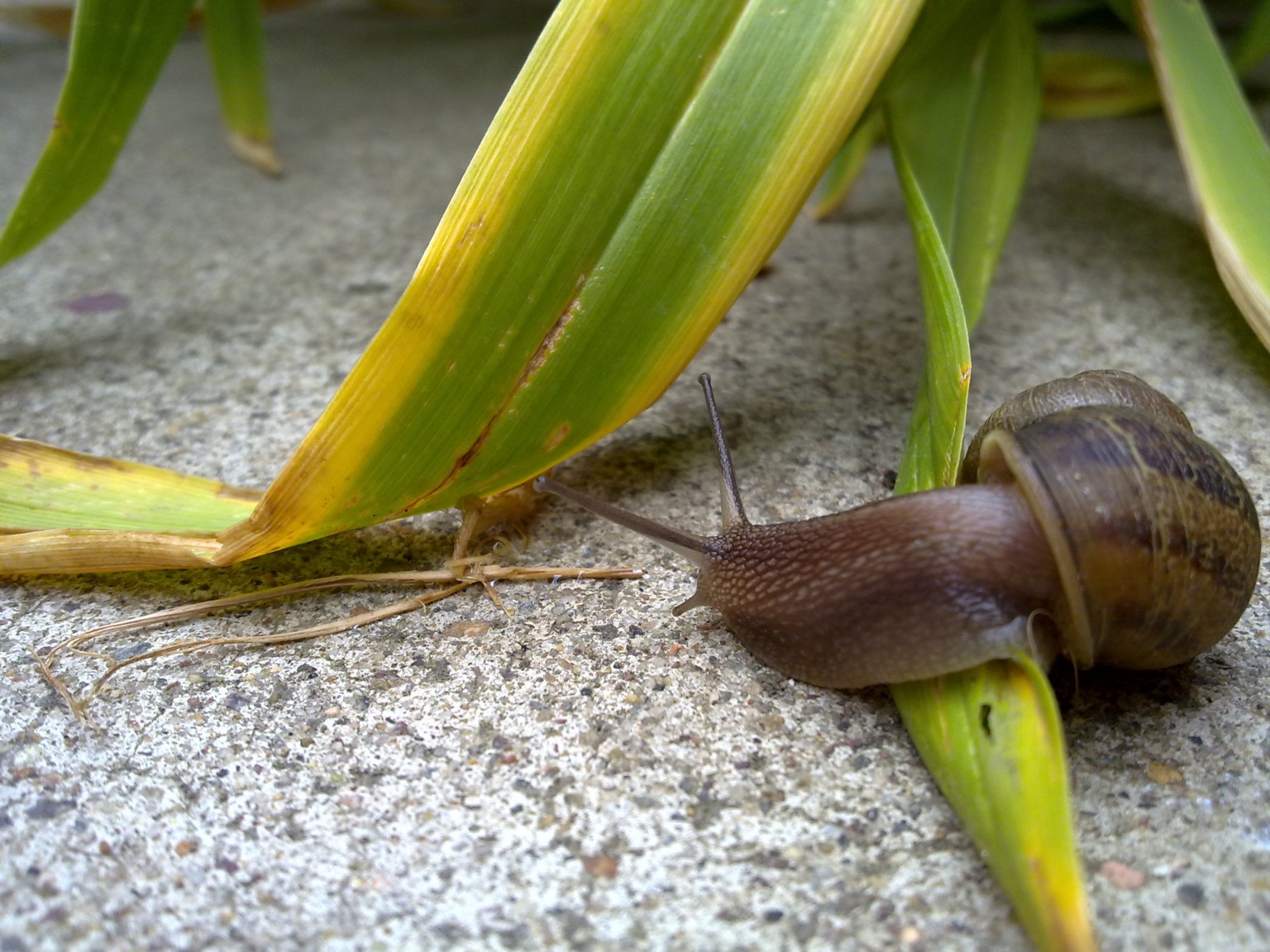 But I could guess what to expect from iPhone 3GS, as I had used the iPhone 3G. Apple's hardware-software-services integration is exceptionally good. Nokia's hardware-software-services integration problem wasn't being less than Apple's but really not giving enough. The N97 hugely satisfied as a pocket computer/digital camera/video recorder, but not as a Web-connected device.
On August 9, I chose software and services. My beloved Nokia N97 is sold, shipped and received by its new owner. I now use the white, 32GB iPhone 3GS. I'm not totally happy about the switch. The N97 was a memorable unboxing and delight during the first hours of use. My emotional attachment to the device is strong. I didn't easily let go of the Nokia smartphone.
In so many, many ways, the iPhone 3GS is better for consuming content and for being connected. Setup was as easy as activating on a computer and syncing data with MobileMe. The 3GS is faster than the N97, and where the Safari browser isn't enough, "there's an app for that." I used e-mail immediately. The Google Maps integration is seemingly magical.
In separate reviews, I panned the iPhone 3G for unsatisfactory battery life, so-so calling quality and ongoing dropped calls. I considered these to be deal-breaking shortcomings. The iPhone 3GS fixes these problems and more. I'm more than satisfied with battery life and call quality and signal strength. Apple also made lots of small tweaks to the user interface that, combined, make the iPhone 3GS and outstandingly good phone/pocket computer/connected device. Photo and video software are marvelous, but the optics and photo taking/video recording don't compare to the N97. I knew the iPhone 3Gs camera and video capabilities would be a step down from the N97.
Two days after my switch, Mark Guim posted at the Nokia Blog: "Top 6 reasons I prefer the iPhone 3GS over Nokia N97"—and he's supposed to be a Nokia enthusiast. Mark's reasons mostly mirror mine, as do his regrets:
I was told that this is just the honeymoon phase of playing with a new device and that I'll be crawling back to S60 again. One thing I can tell you is that I'm already missing the Carl Zeiss camera on the Nokia N97 because iPhone isn't as good with photos.
Switching smartphones turned out to be a dramatic lifestyle change. I find reading news to be more enjoyable and useful on iPhone 3GS than even my laptop. The iPhone 3GS is a great content consumption device. But I almost never use the camera or video recording capabilities, a shocking change from just weeks ago. Where using the N97 I didn't feel connected enough, with iPhone 3GS I feel disconnected from creative work. Perhaps in another universe there is an iPhone N97 that would do all I want.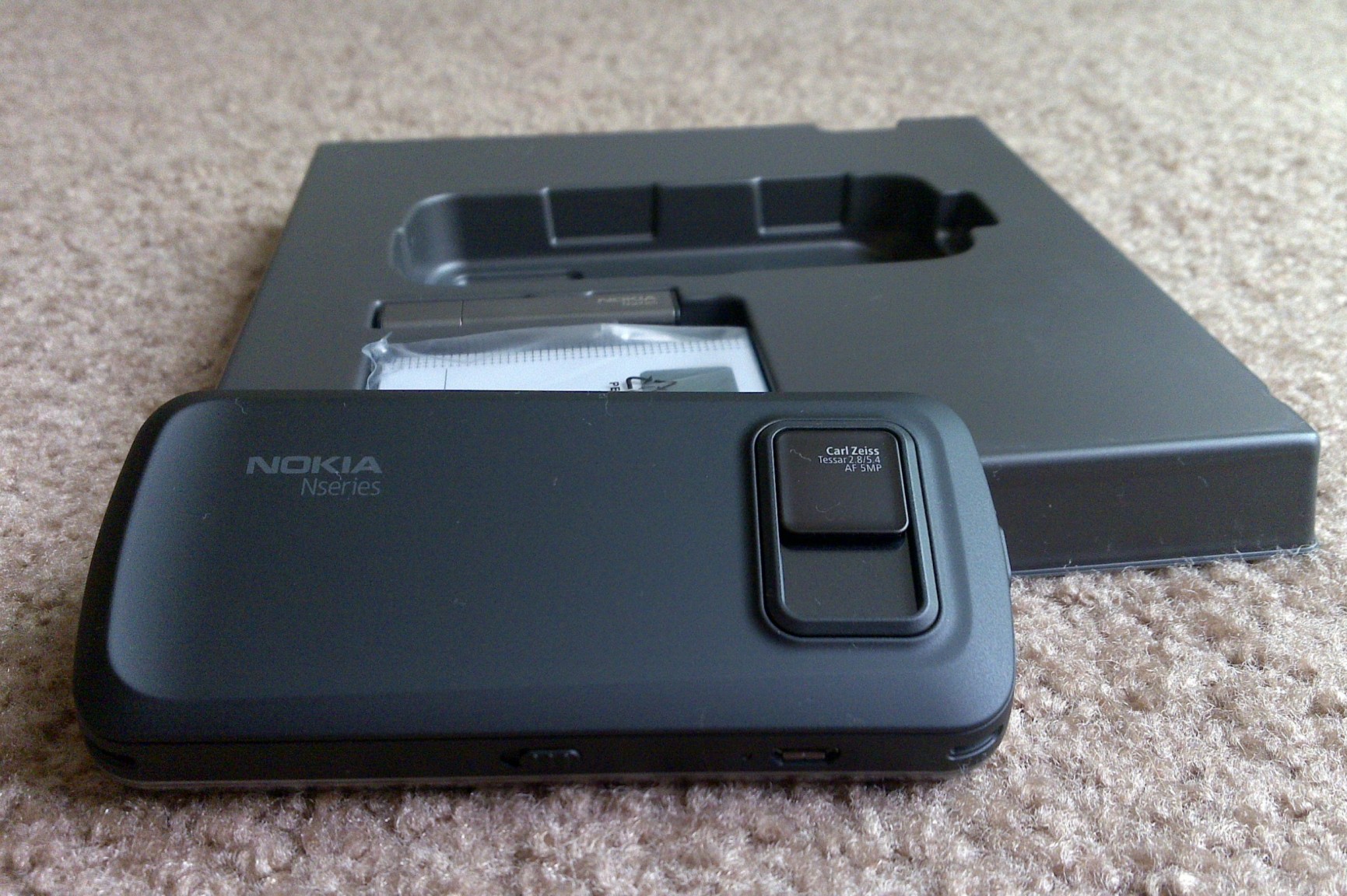 I fault Nokia for delivering a flawed device experience. The N97 has loads of potential, but what it needs, better integrated software-services, Nokia is only now building. Nokia's huge smartphone marketshare gives it some room to fix problems. But Apple has a platform, and Nokia has what? I remain a big Nokia fan, and sent the company an e-mail yesterday requesting a loaner device. I'd like to give N97 another chance, but my budget won't allow another purchase.
N97 reviews are decidedly mixed. Nokia has even lost some customers altogether. For years, I've followed Trent Sense, who is a mobile geek gadget and big Nokia fan. Trent can't say enough good about the Nokia E71 (my 15 year-old daughter is same). He gave the Nokia N97 not one but two tries. About 11 days ago he blogged, "Nokia 97: Second and Last Chance." Spoiler: Trent switches to HTC Pro 2 running Windows Mobile. OMG!
Hope remains for Nokia and N97. My Nokia Blog: "7 Reasons Why I don't regret buying the Nokia N97." In her review, Jenifer Hanen writes how her sister chose the Nokia N97 over iPhone 3GS. I'd like a second chance, too. But that will depend on getting a N97 loaner.
Coincidentally, yesterday, Robert Scoble and I exchanged tweets about the N97, which he doesn't like at all. I inadvertently started the exchange: "I'm baffled, wondering why all this augmented reality talk NOW? It's a sudden trend. Augmented reality and Twitter, anyone?" The exchange that followed:
Robert: @joewilcox it is because of the compass in the new iPhone. Tons of developers are building AR apps.

Joe: @Scobleizer LOL. So to be noticed, something has to be on iPhone and suddenly the tech and real worlds care. Brand nirvana.

Joe: @Scobleizer Strange that no one noticed Nokia N97 ships with a compass, too. Like I said, Apple has achieved brand nirvana.

Robert: @joewilcox have you ever used an N97? It isn't even in the same league as iPhone. Services and software are 97% of why it sucks.

Joe: @Scobleizer N97 doesn't suck. That's overly strong. Hardware features & design are excellent. But Nokia mucked up software/services.

Joe: @Scobleizer Yes, I bought a N97. Amazing pics: http://www.flickr.com/photo…
Robert didn't respond to the last tweet. How could he? The pictures are remarkable for a smartphone. The iPhone 3GS doesn't measure up.