For cultural reasons that I don't understand, Halloween is a big holiday in San Diego. Decorations are everywhere adorning homes and lawns. That's not enough for some people, as this grim ghoulmobile demonstrates.
The thing spooked from the space adjacent to mine in the Mission Valley Costco parking lot. Proximity made no good way to photograph the entire machine. So I fumbled for composition and ambience, using iPhone XS.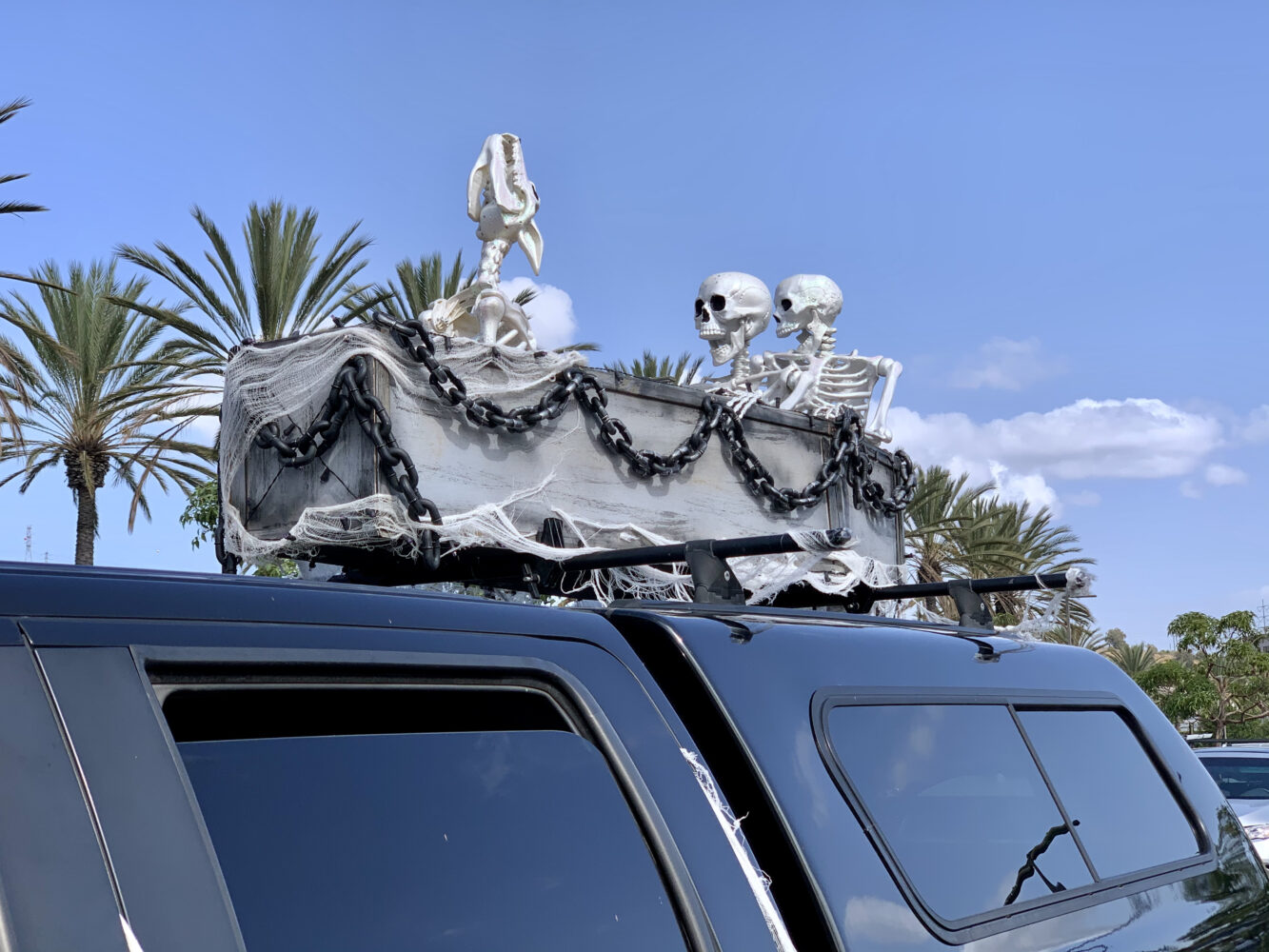 The Featured Image and companion are composed as shot. Vitals: f/1.8, ISO 25, 1/1124 sec, 26mm (film equivalent) and f/2.4, ISO 16, 1/826 sec, 52mm (film equivalent) Time stamp for both: 11:44 a.m, today.