Along Alabama Street today, across from the BLVD North Park (reminder, located in University Heights not NP), I passed by a lovely grouping of daisies that are likely garland chrysanthemum (based on online searches); flower identification is not my area of expertise; ask me about insects, for surer knowledge.
The crown daises rose so high, I could not resist stopping and taking two photos. The Featured Image utilizes Samsung Galaxy S23 Ultra's Portrait mode to artificially create bokeh (e.g. background blur). Vitals: f/1.7, ISO 10, 1/380 sec, 23mm (film equivalent); 4:36 p.m. PDT.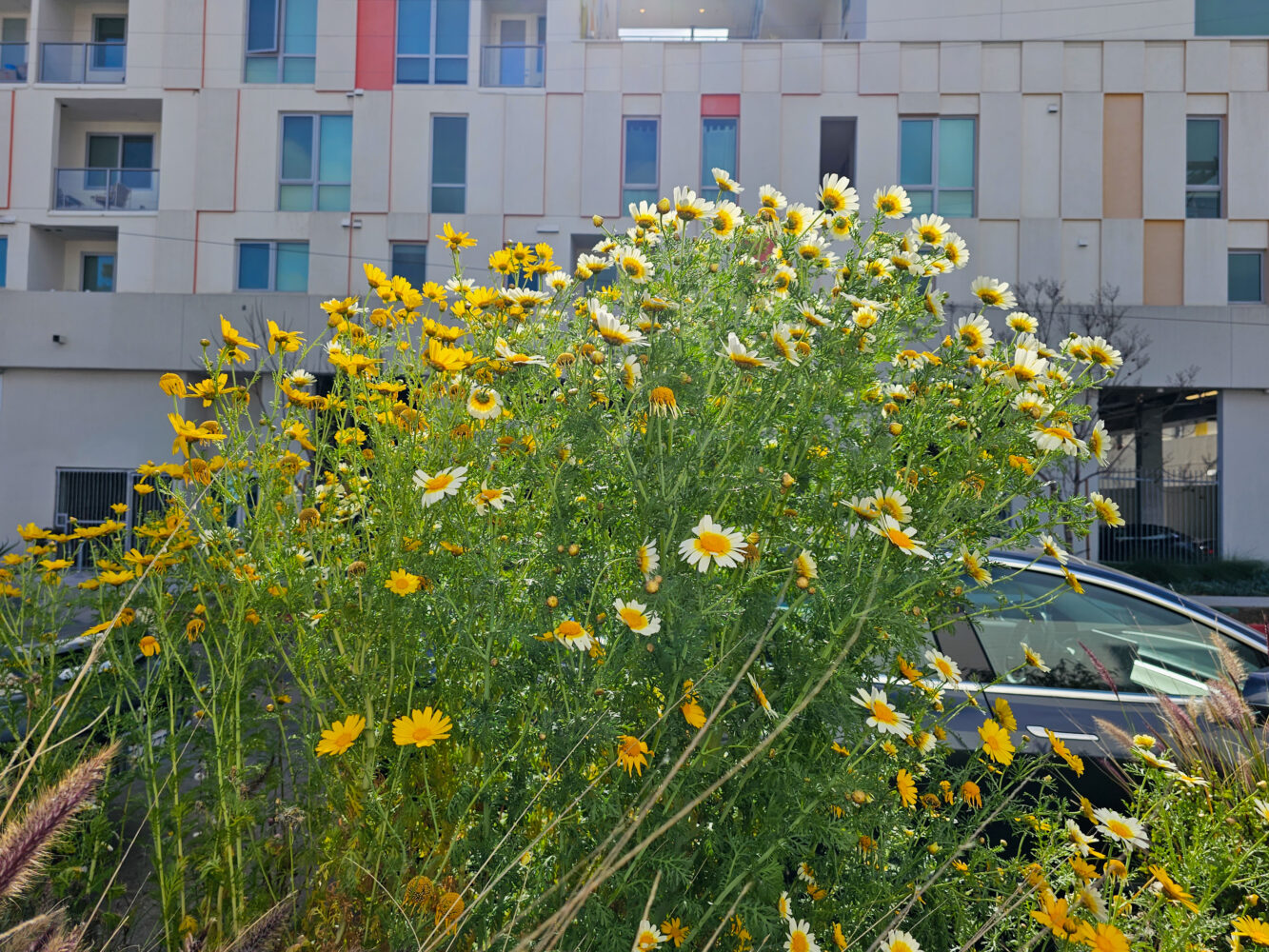 The other is a straight shot, seven seconds earlier. Vitals are same, except for 1/850 sec. Which do you prefer?