Park Blvd. and Mission is a spot where I hadn't seen flower sellers until this overly pink and red holiday. (Cough, cough, can you believe Pizza Hut sells heart-shaped pies with chocolate-chip cookie or brownie bundle? Hey, baby, let's make some love handles!) I passed by the gent, then backtracked and asked if I could snap a portrait. He agreed. Obviously.
I am not a flash fan but there are times when fill-flash would be helpful—like when the subject stands under a shady tarp, surrounded by blaring sunlight. Even with manual controls, my amateur inexperience couldn't manually adjust aperture or exposure compensation enough. That's where post-production editing of the RAW remedies. 
The Featured Image is re-composed, while its companion is closer-cropped to show off clarity captured by Leica Q and my reflection in the dude's eye glasses. Vitals: f/4, ISO 100, .6 ev, 1/800 sec, 28mm. Click to make larger the near 100-percent crop.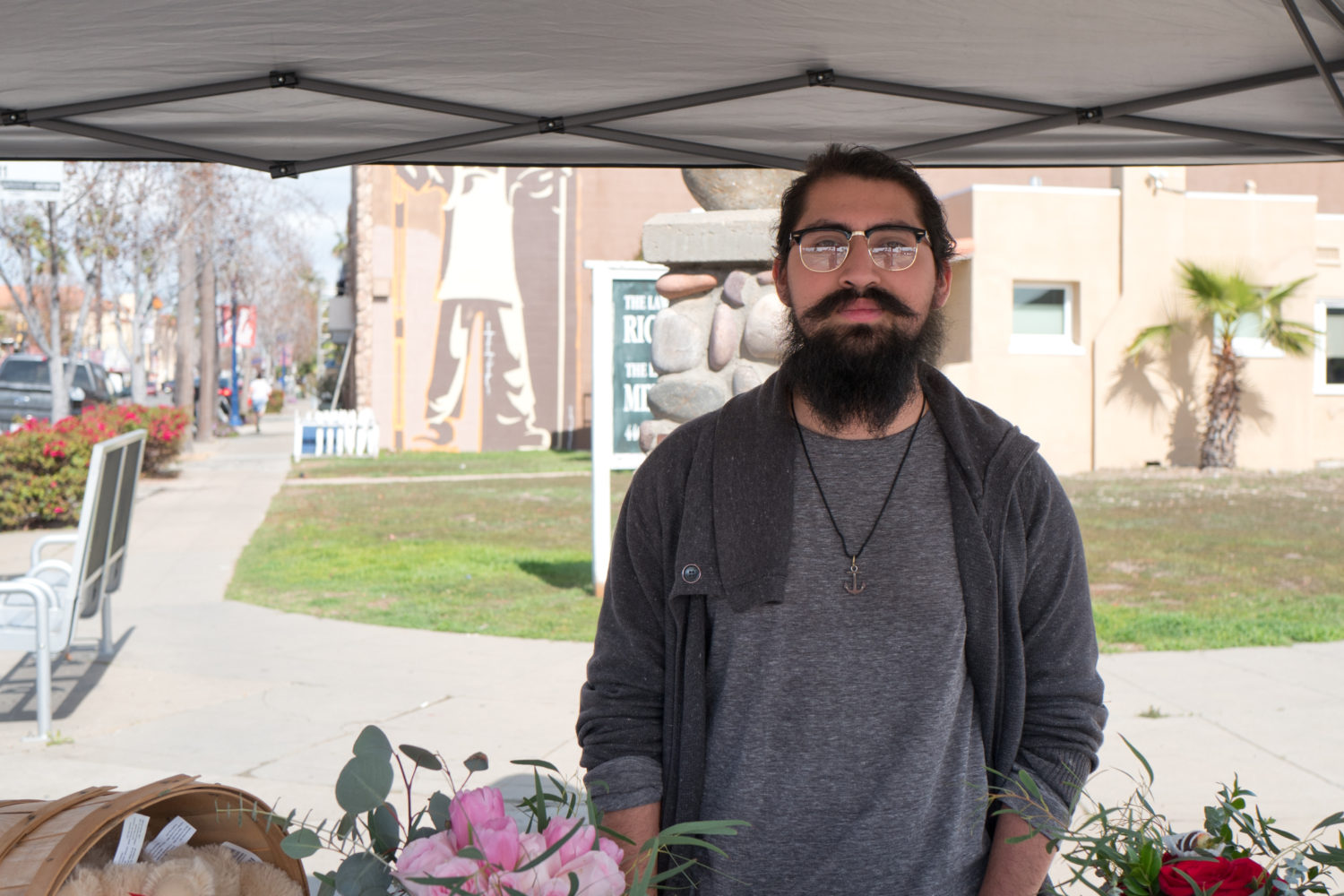 One of the features that I had regularly relied on in Adobe Lightroom: Fill Light, which disappeared four years ago (or thereabouts). But past can blast! From the Settings menu scroll down to Process and then choose "Version 2 (2010)"; the older editing controls, including Fill Light, appear for as long as you want them. I boosted to 50, to get this guy's face and flowers out of the dark.
BTW, the Valentine's Day stand represents local business The Art of Details, which doesn't have a physical shop. The operation specializes in delivery services, with emphasis on events. The company's domain name was registered in June 2017, which is when the Facebook page also went live. For a relatively new small business, today's flower stand is as much about marketing as sales. Good luck!