I didn't last long with streaming startup Philo. At 3:37 p.m. PST today, I purchased a gift subscription for six-months of discounted service. By 4:43 p.m., Philo acknowledged my cancellation (without refund, incidentally). I deserve some blame for not choosing the 7-day trial first. But the features are so modern and channel selection so perfect, I didn't want to miss out the Holiday sale available since at least Black Friday. Besides, I had pondered Philo for nearly two weeks, all while brain-vacuuming professional reviews that offered little less than praise. Nowhere did I read, and perhaps carelessly missed, the dealbreaker: Cough. Cough. Streaming caps at 720p. Say what?
We live in the early era of 4K, which video quality I didn't expect from Philo. But I fully anticipated watching 1080p on my Pixelbook or days-old Roku Ultra. As expressed, with flaming antagonism, in a requested cancellation reason emailed back to Philo: "I never imagined that streaming quality would be limited to 720p, which is jarring on my 43-inch TV…I hugely regret spending $99 for six months. Ho. Ho. Ho. Bah Humbug. There's Philo coal in my Christmas stocking". 
'Not In Your Package'
Not that pixelated video was my first bad experience with Philo. We started our relationship together with no video. While I successfully activated an account, and connected the Roku app, neither Program Guide or Live TV would display content. Everything else bore watermark "not in your package". Ah, yeah.
With any new product or service, first impression is everything. But I was off to a sorry start that required contacting tech support via chat, which resulted in a request for me to restart Roku (which I did) and continued with the specialist asking if everything worked (it didn't). That prompted my first request for refund. But the dude performed some zeros and ones voodoo magic that corrected the problem. Philo came to life on laptop and TV.
While the unlucky sod was still in my chat noose, I clicked channels, starting with BBC World News. Streaming looked godawful. So I tried MTV Live, which was one of the other channels that made Philo look like the Golden Ticket to my cord-cutting bliss. Not nearly as yuck, but nevertheless disappointing. Cox cable offers MTV Live, but not BBC News, and I compared with Philo. Yikes. There was no comparison; the streamed MTV Live looked so much worse.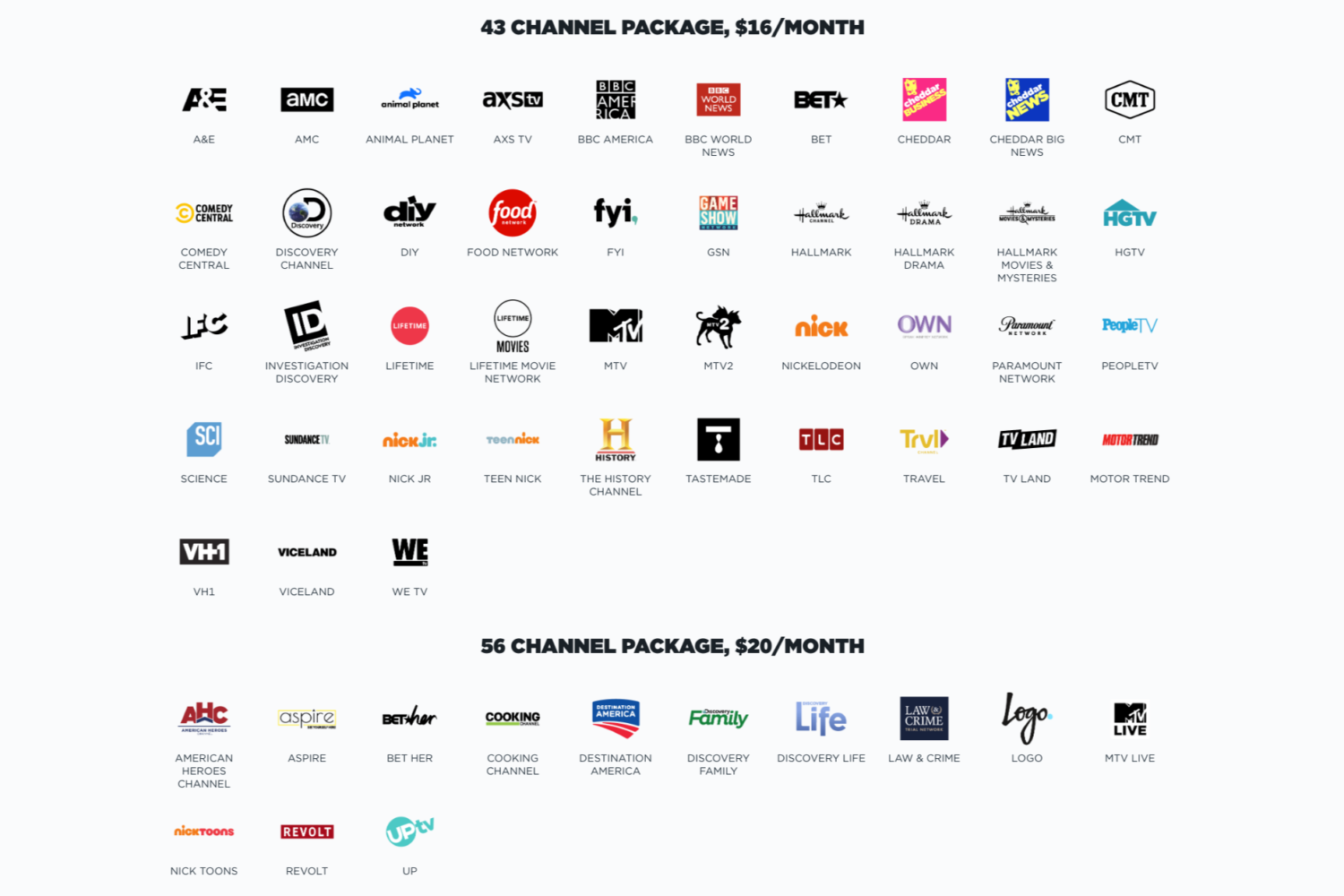 That's when I asked the support tech about adjusting streaming quality on Roku. How? He responded by stating necessary bandwidths 1.5 and 5 Mbps for streaming Standard Definition and HD, respectively. I explained that my home Internet is 300 Mbps, which he acknowledged would be enough. But enough for what? Thus followed the dreaded statement that streaming stopped at 720p, although some on-demand content could be had at 1080i, he explained. Oh, yeah? Just slit my wrists, while you bleed my enthusiasm, Bud.
Not Our Policy
I made another request for refund, which he politely investigated before blithely stating that refund violated some corporate policy. I searched the company's website for "refund", for which there is no obvious information—other than this: "Thinking of dropping Philo? We'll be sorry to see you go! You can cancel your subscription by visiting your Account page online and clicking Cancel my account at the bottom of the page. You'll still be able to watch Philo for the remainder of your billing cycle. You can reactivate your subscription anytime". Yeah. Yeah. Suck my remote, why don't you?
But I did uncover in the gift sub terms and conditions (which no rational person would read): "There are no refunds or credits for partial monthly subscriptions" and "Promo Code is not reloadable, cannot be…redeemed, returned, or refunded for cash—except to the extent required by law".
Philo promised so much, too. The Program Guide is clean. Selected shows start from the beginning, although fast-forwarding to Live is quick and easy. Some programs are hard to find elsewhere and rarely in this combination, which forgoes the (boring) over-the-air networks like ABC, CBS, or NBC. (Oh, pardon. Was I snoring again?) AXS TV, BBC World News, and MTV Live topped the list of channels calling me to Philo. A&E, AMC, BBC America, IFC, and Sundance appealed, too. But not the three Hallmarks, Destination America, Law & Crime, or People TV, among others. Besides, the gift special includes all channels for about the price of 43 and unlimited DVR (with 30-day expiration per recording).
But, alas, Philo and I are parted. Video quality sucks on my TV. I won't recommend the service to anyone. But I will complain, vigorously and loudly, so that anyone else considering Philo understands the imposed streaming limitations. If you're watching over a LTE smartphone from a carrier that limits streaming to a maximum 720p (Hey, Verizon) or defaults to 480p (Bad T-Mobile), Philo could be the thing. But don't expect to ever look at your 55-inch TV the same way ever again.