Strange the things you see every day and ignore until the unexpected occurrence draws your attention. Last week, for reasons I won't bother guessing, YouTube's algorithm recommended video "I Bought An Airstream! Tiny Home Project" by vlogger Monica Church. Bored, I watched—and, admittedly, intrigued.
Yesterday, while walking along the alley behind Coronavirus-closed LeStat's, I walked by the Airstream perennially parked there and took fresh notice. With the "shelter-in-place" orders still shuttering most businesses, but restrictions marginally lifting in California, the area was deserted—and I had been looking for something, anything, reasonable to photograph. Out came the Leica Q2.
The Featured Image is a JPEG straight from the camera, composed as shot and unaltered. Black-and-white, high-contrast filter was applied in-camera. Vitals, aperture preset and manually focused: f/5.6, ISO 100, 1/320 sec, 28mm; 10:24 a.m. PDT. The companion pic is the color-converted DNG-to-JPEG edited crop. For your comparison and amusement.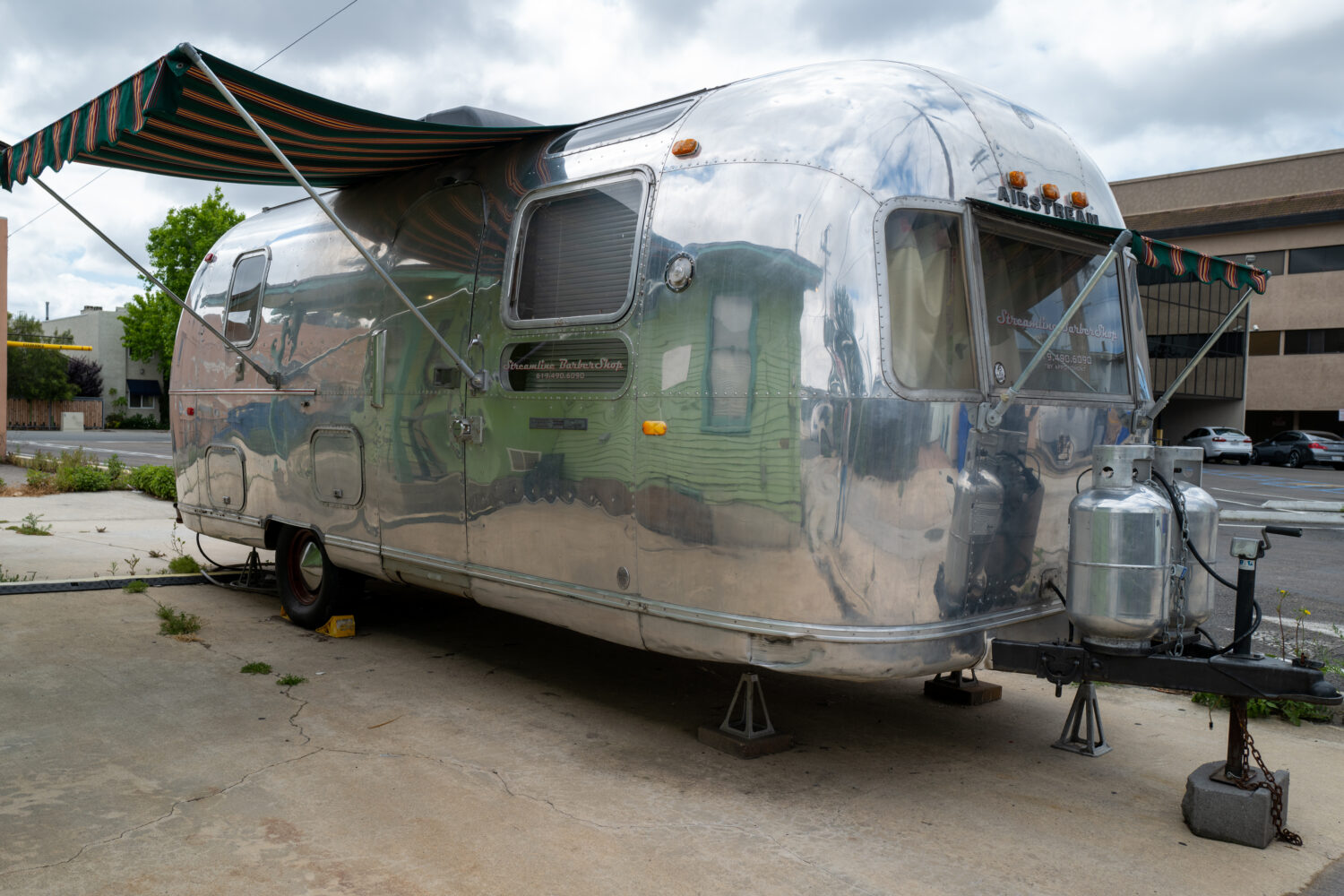 Pixel-peekers, do click through and look at the full-size image (Monochrome, suggested). You'll see that the Airstream is a small biz: Streamline Barber Shop. By appointment only, whenever the state allows such activity to resume.
If you're not sick of the SARS-CoV-2 (severe acute respiratory syndrome Coronavirus 2)—aka COVID-19—pandemic lockdown, I sure am.