I rarely have reason to go to the local US Post Office—even less so during a pandemic—but there was need today and the weather was fine for walking. The journey made me wonder about the organization's creed: "Neither snow nor rain nor heat nor gloom of night stays these couriers from the swift completion of their appointed rounds". Yes, but what about swift retrieval of outgoing mail?
As you can see from the Featured Image and its companion, the boxes outside the building were overstuffed—like they hadn't been emptied for days. This at 3:52 p.m. PDT, when I clickity-clicked Leica Q2, and nearly an hour after the most recent scheduled emptying. Vitals, aperture manually set: f/5.6, ISO 100, 1/125 sec, 28mm. The other is same except for 1/160 sec. I prefer the second shot, which deliberately crops out the bird poop. But its inclusion, in the first, adds ambience of neglect.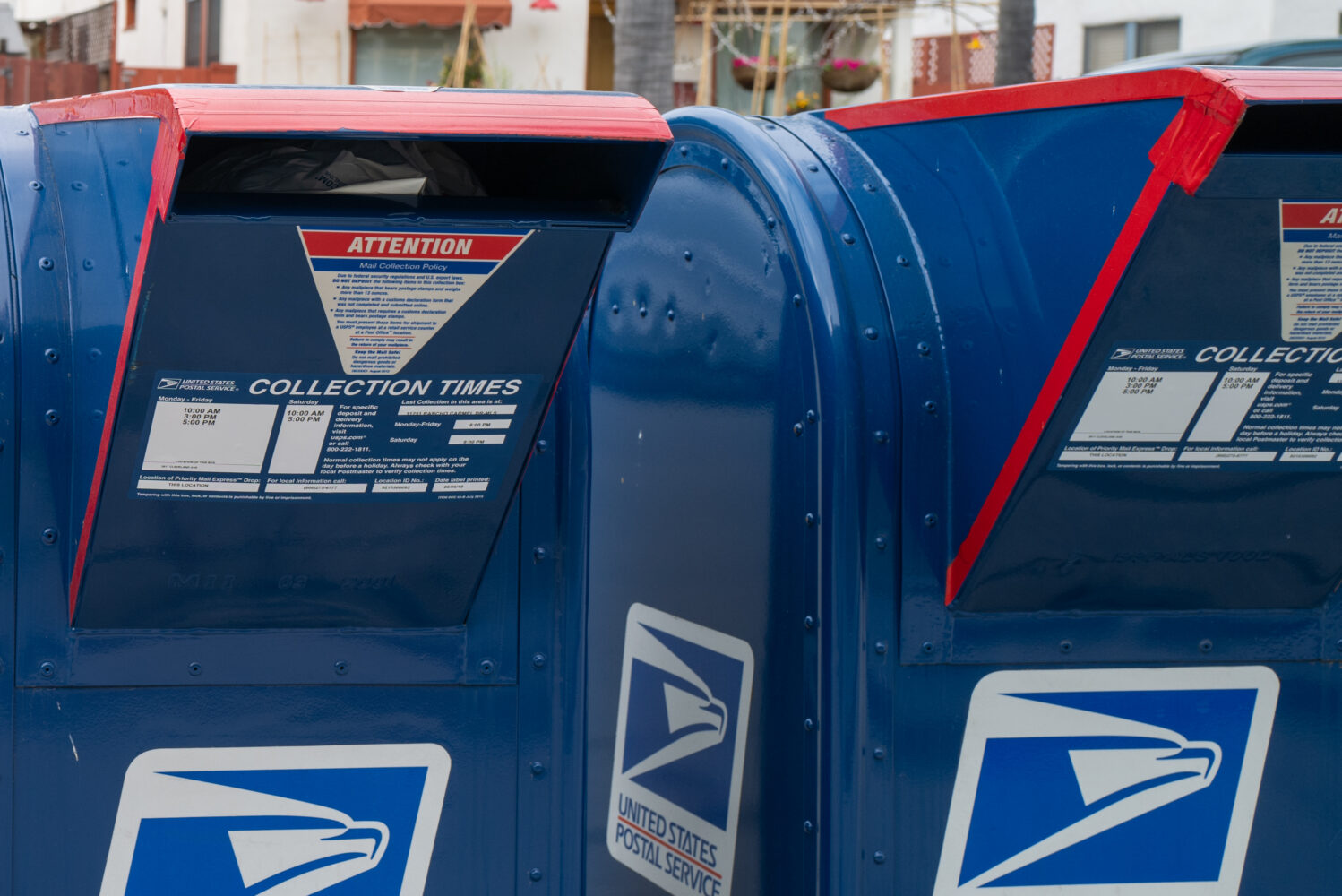 California continues to reopen, despite ongoing concerns about SARS-CoV-2 (severe acute respiratory syndrome Coronavirus 2)—also known as COVID-19—including the Department of Motor Vehicles, in Hillcrest. The DMV sits between Cleveland Ave. and Normal Street, and I used both streets, going to and returning from USPS, for a look-see at the gathering on a Thursday afternoon.
If safe "social distancing" is arms length, than the people standing in line ignoring the six-feet rule were compliant. The grouping nearer the entrance was tighter still. Someday soon, this fine collection of San Diego residents may be a case study in the efficacy of over-priced, lowly-quality Chinese-manufactured face masks.