The evening started with a brush fire here in University Heights. San Diego police and fire crews blocked access to Old Trolley Barn Park, which is the Featured Image, and along Panorama Drive. As Annie and I approached the area, on foot, a helicopter made several passes dropping water on the blaze. Obstructing trees prevented my making the shot. I had to accept two others, and they are presented for documentation's sake.
I used Leica Q2 to take all photos. Vitals for the first, aperture manually set for each: f/5.6, ISO 250, 1/125 sec, 28mm; 6:28 p.m. PDT. Smoke can be seen beyond the playground, rising up from the canyon, which is center and to the right beyond a fence.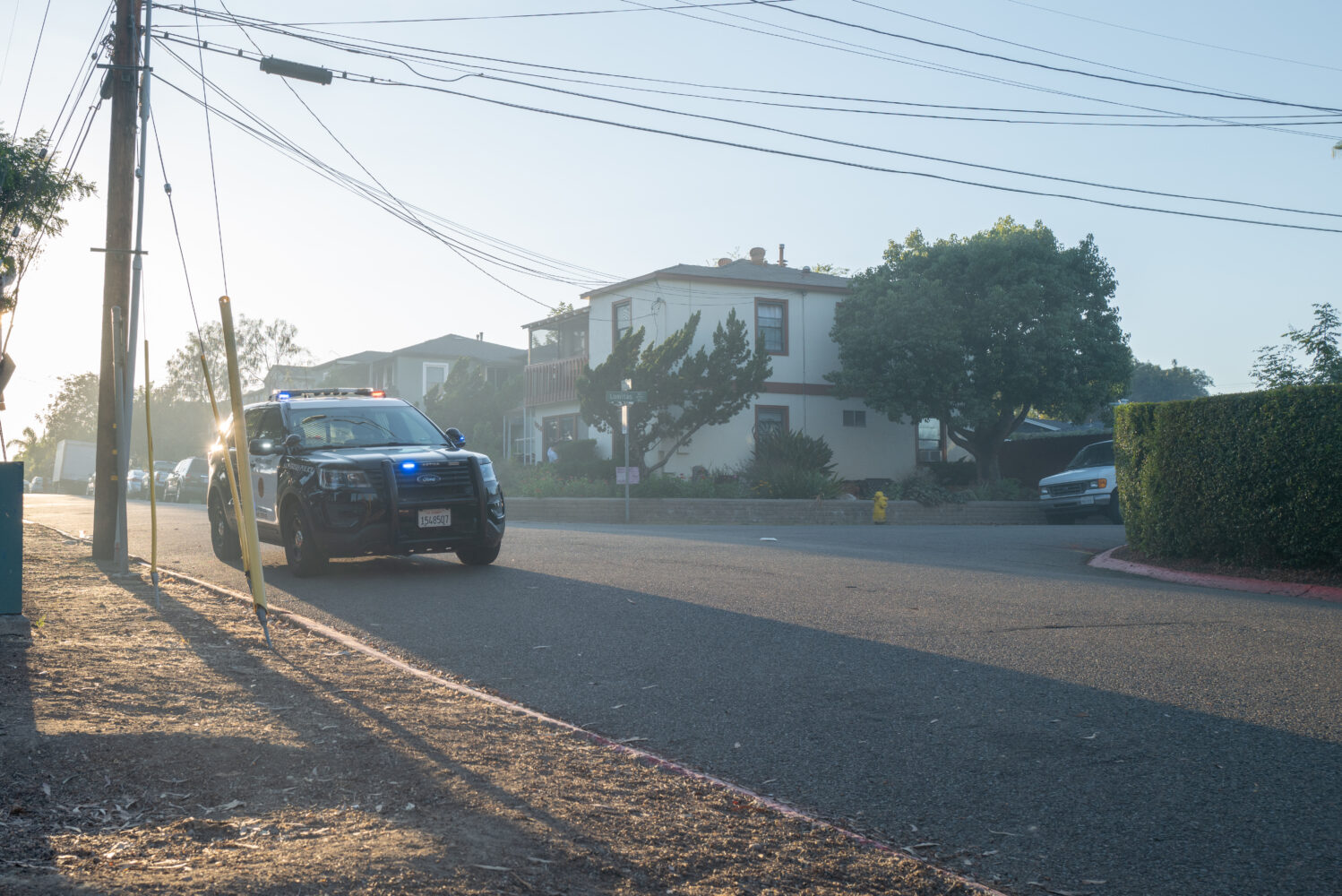 The cop car is parked along Carmelina where it meets Lomitas, just beyond the park. Setting sun shines through smokey haze. Vitals: f/5.6, ISO 100, 1/200 sec, 6:30 p.m.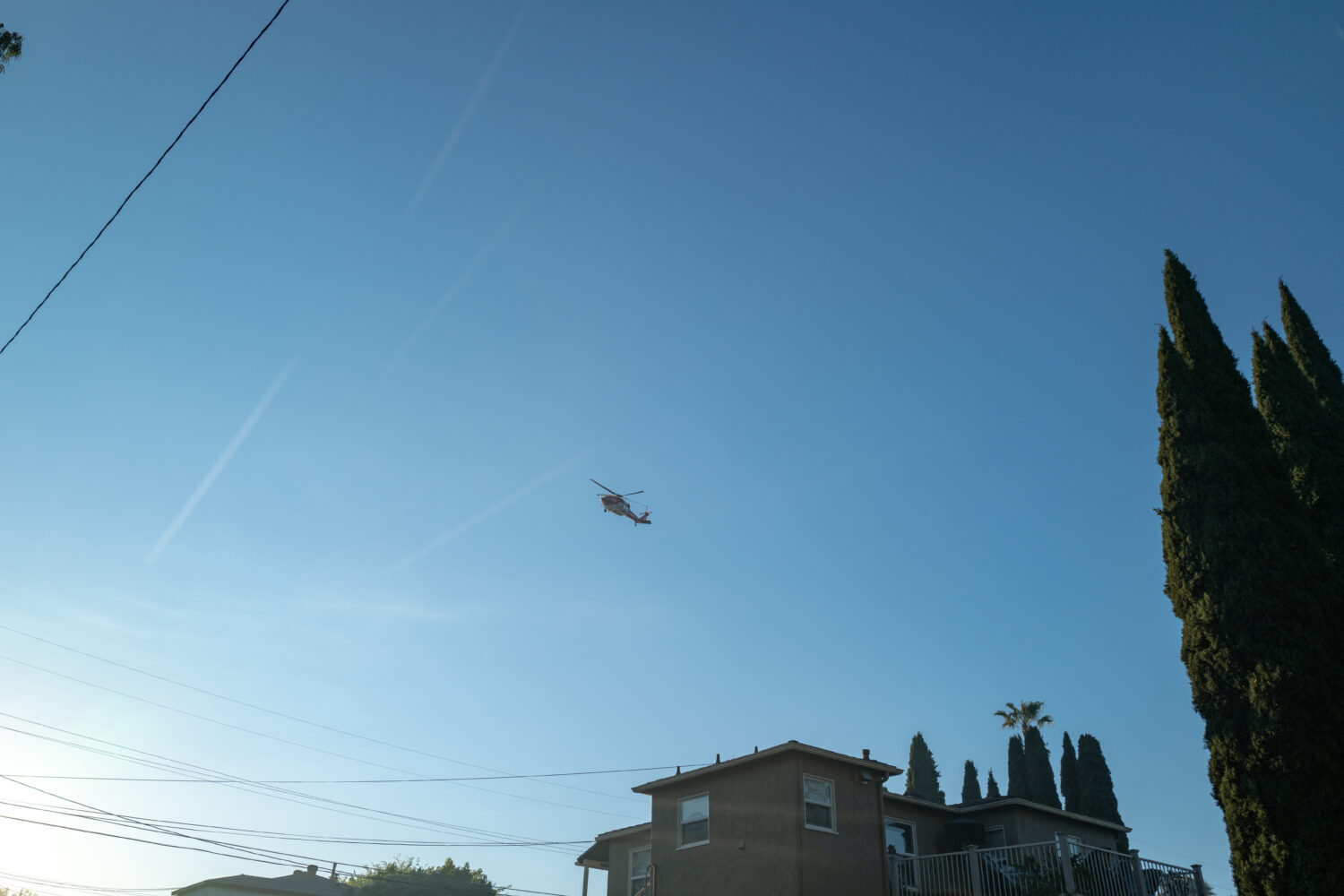 The third is about the best of my copter captures—flying over the same residential area where the police cruiser is parked. Vitals, shutter speed also manually set: f/8, ISO 200, 1/500 sec, 28mm; 6:32 p.m.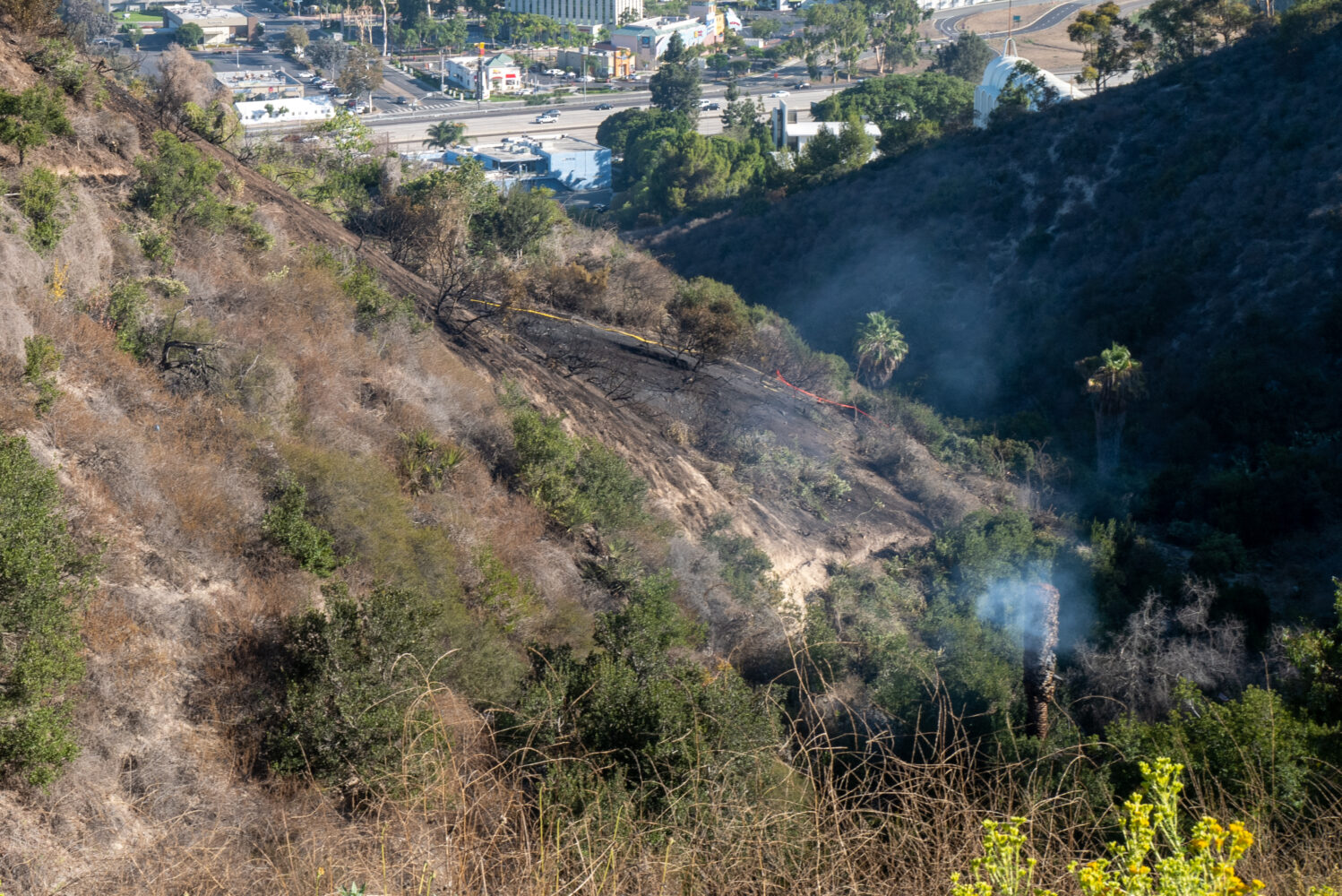 Update, Sept. 5, 2021: We walked over to Old Trolley Barn Park, where from along the fence line in the back, scorched earth and smoke is visible when looking into the canyon. Vitals: f/11, ISO 160, 1/125 sec, 28mm; 8:39 a.m.