If this scene is to scale, you should be very concerned about the size of the spirits hanging around your place. The question: Are bigger ghosts merely more menacing or do they pose greater threat to the living?
I used Leica Q2 to capture the Featured Image and companion on Oct. 16, 2021. Vitals for both, aperture manually set: f/5.6, ISO 100, 1/30 sec, 28mm; 2:56 p.m. PDT. Whoa, look at that shutter speed and no camera shake—although in this instance a little motion blur would add appropriate ambiance.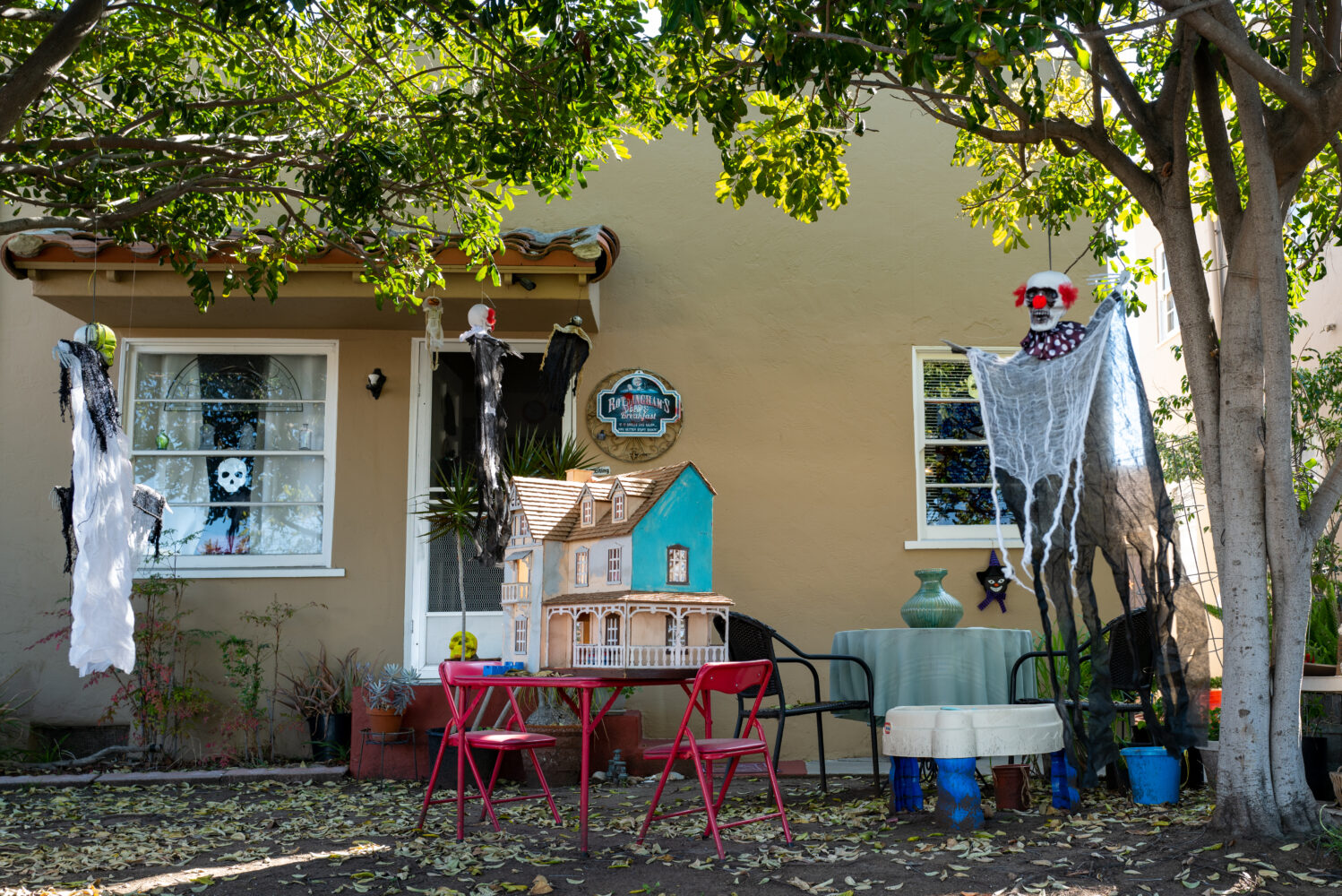 In San Diego's Hillcrest, Normal Heights, North Park, and the University Heights area, residents started putting out Halloween decorations—many of them filling entire yards—about a month ago. That's right, they wouldn't wait until even the end of September. The second photo gives better context for the Haunted Dollhouse, which is located along Adams Ave. near Hamilton. That said, there is much more than you see here.
Got to say: For weeks, I have looked for one of the make-shift lawn cemeteries—you know, with the RIP headstones—to take on a SARS-CoV-2 (severe acute respiratory syndrome Coronavirus 2)/COVID-19 theme. Yes, it's in bad taste but what isn't when celebrating ghouls and ghosts on October 31 and November 1 (Day of the Dead)? I would like to see a grave marker with "Unvaccinated" and for balance another: "Died five days after the Jab". But, alas, none of my neighbors are as crass as me; if only we lived where I could so rudely decorate.