Wet weather welcomed the last week of the year, here in San Diego, with sporadic rain showers. Today, for awhile, the sun emerged from behind scattered clouds and I took advantage for several, desperately wanted walkabouts. Along Florida Street—a few doors down from where once lived kitties Mimi and Sweet Pea on a property sold at auction two months ago—I stopped to gawk and appreciate the beautiful contrasting colors of fallen leaves among succulents.
I pulled out iPhone 13 Pro to capture the moment. But in post-production, a persistent problem disappointed. The originals presented in Apple Photos lose luster and light when exported as JPEG or HEIC. Let's first dispense with the Featured Image, which is cropped 3:2 but otherwise not altered by me. Vitals: f/1.5, ISO 50, 1/683, 26mm; 10:45 a.m. PST.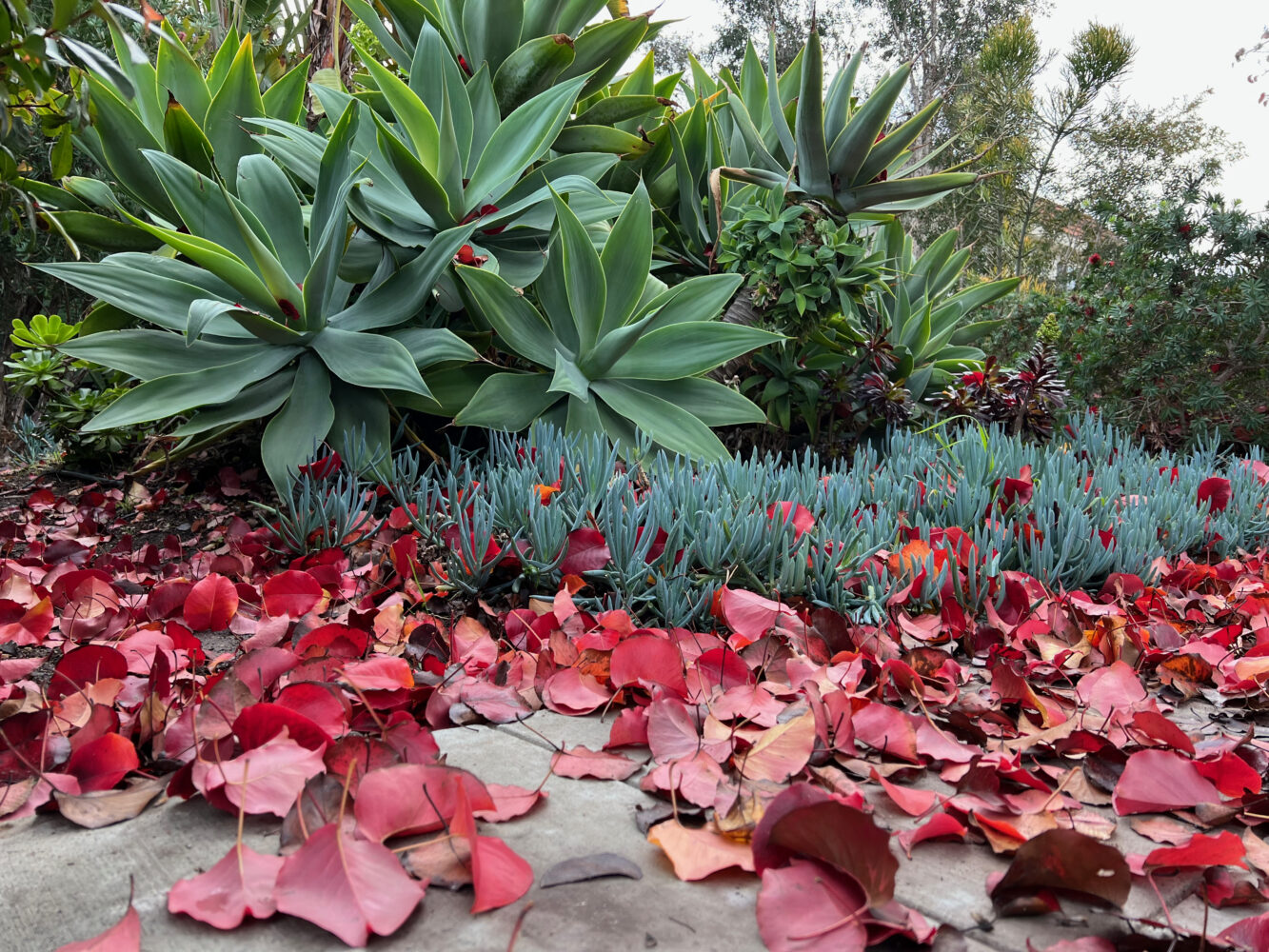 The first companion is another JPEG conversion, which is identical to the exported HEIC original. Vitals are same but 1/448 sec, one minute earlier.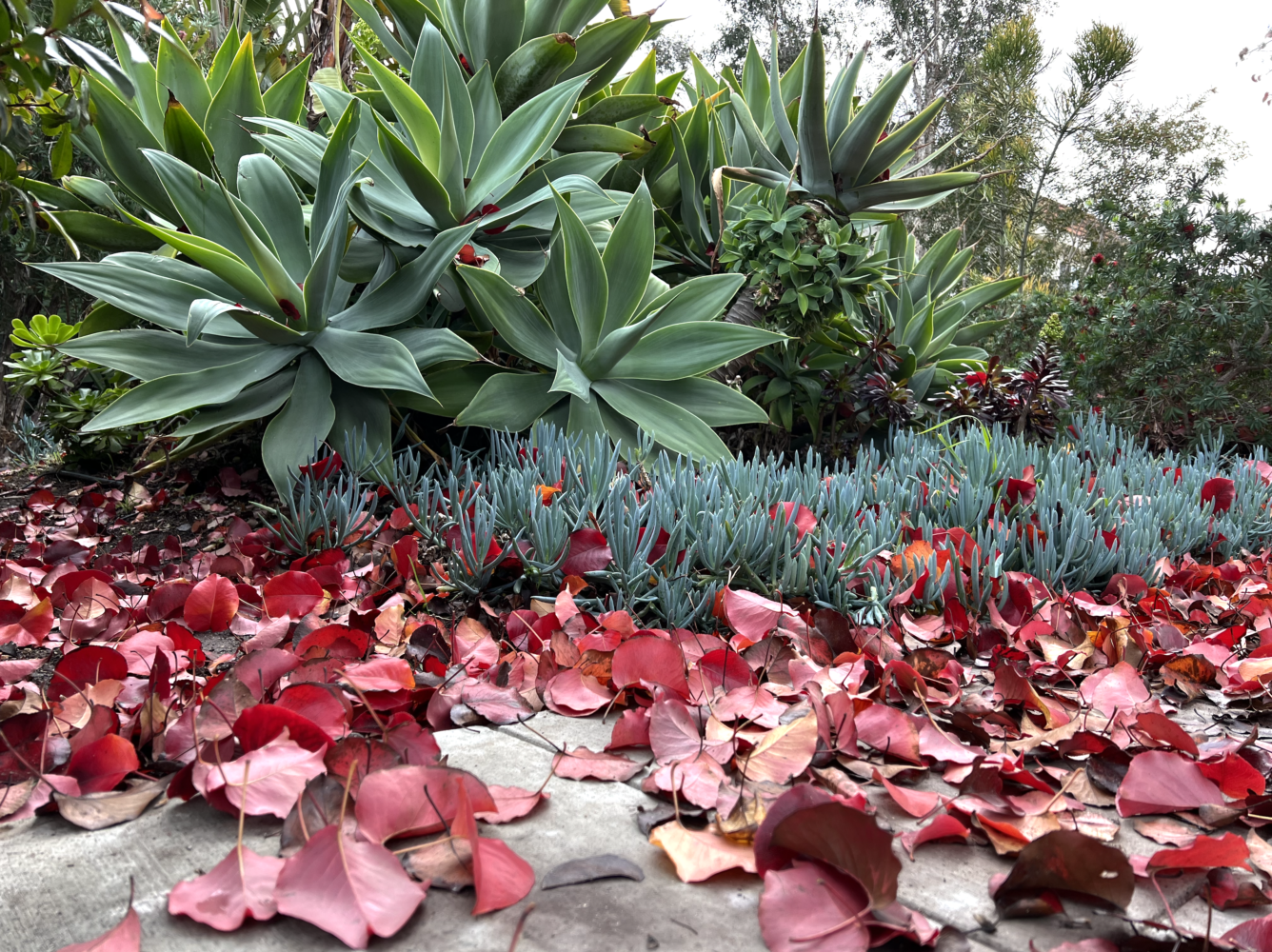 Now look at the differences in this screenshot of the same pic as displayed in Apple Photos. Brightness is subtly, but definitively, greater and more diffuse—adding character and more three-dimensional appeal. Look at the fallen leaves and tips of the succulents. JPEG is darker and light more uniform—adjustments I didn't make. Hue changes, too.
When working with Apple ProRAW, I often find the opposite is true: The exported photo is brighter and loses detail in the conversion. But the effect is similar in that the overall ambience is flatter and less 3-D.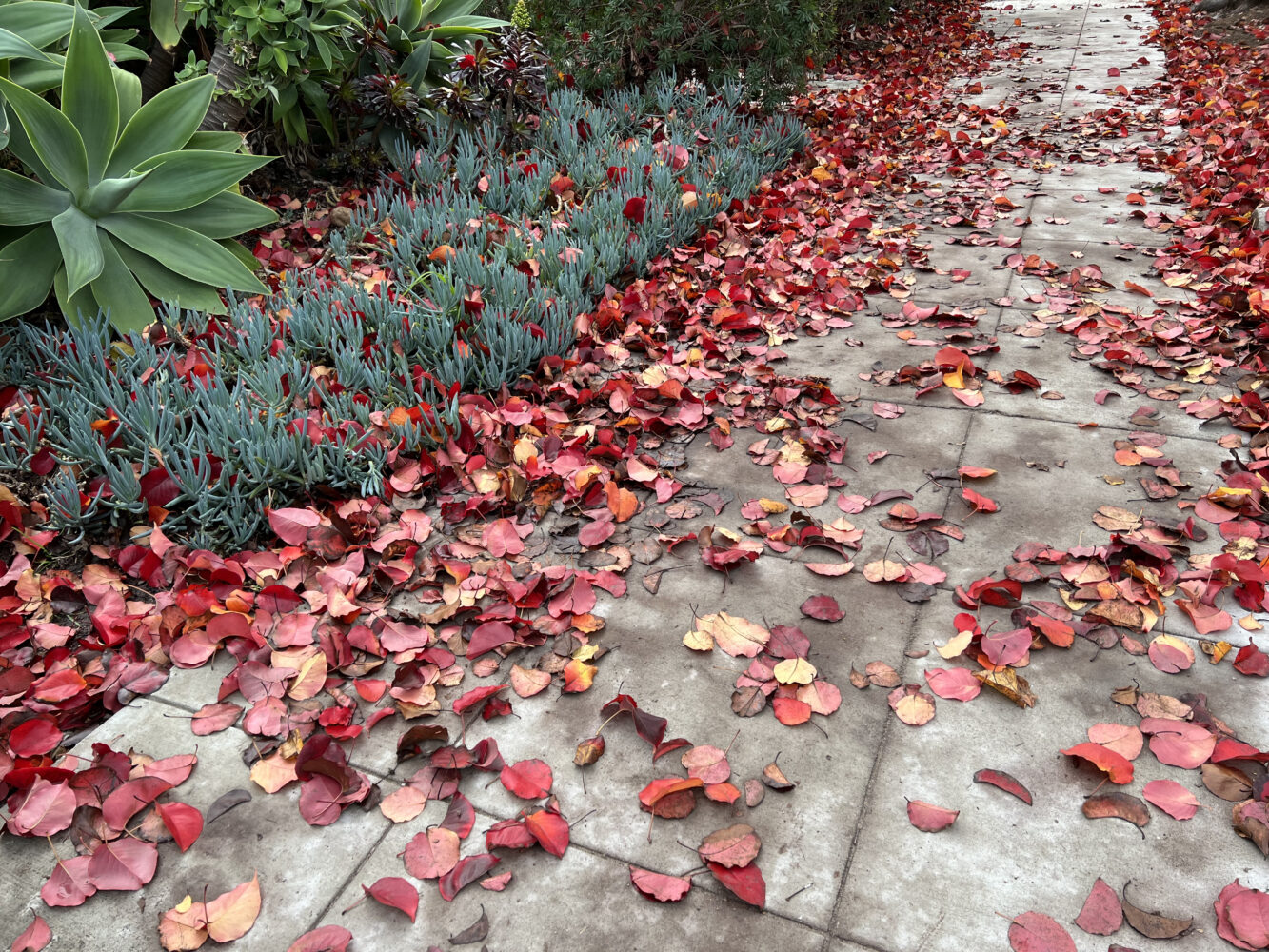 The final shot is less lustrous than the others, but offers more context. Vitals are same as the first photo but 1/687 sec at 10:43 a.m.
For the record, I know the title isn't grammatically correct. But that's the point.