Winter, or what I call late Summer, is when citrus trees bear luscious fruit in Southern California. Consider this lovely lemon tree that greets residents of quaint cottages along the Alabama-Florida alley. Who wouldn't want to live in such a charming retreat, tucked away and lush?
But bring your high-paying job. Charm isn't cheap in San Diego, given rising real estate costs. Median rent for a one-bedroom apartment is $2,095, according to Zumper (about which I am largely unfamiliar). When I last cited the company's data, February 2021, the median was $1,810. Yikes! Two bedroom: $2,895.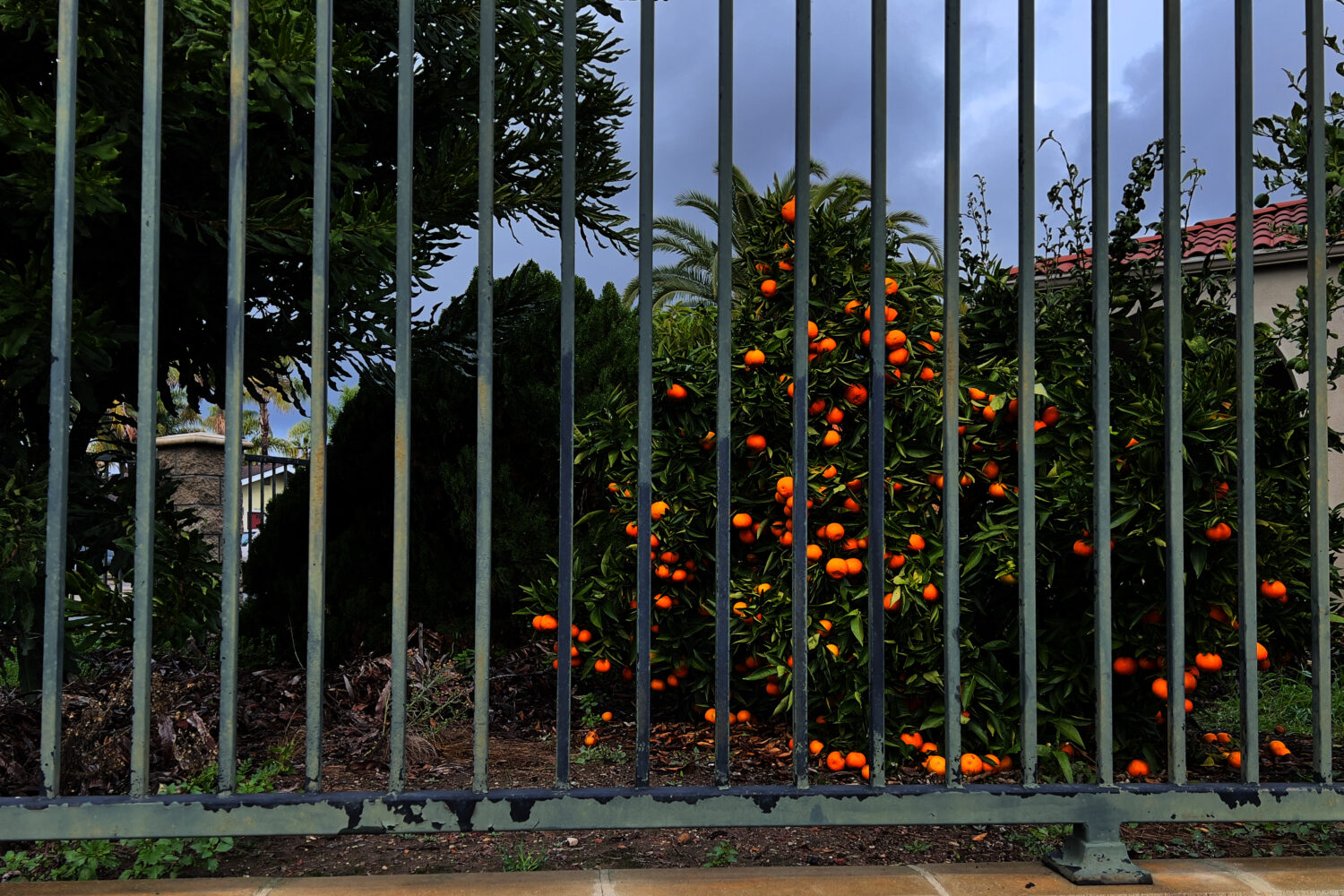 Returning to the alley, nearby is the property where I sometimes see Mimi and Sweet Pea—mother-daughter kitties who appeared in my "Cats of University Heights" series. Their longtime habit was deforested and sold but they still romp there. Heavy rains have nurtured some foliage and grass regrowth.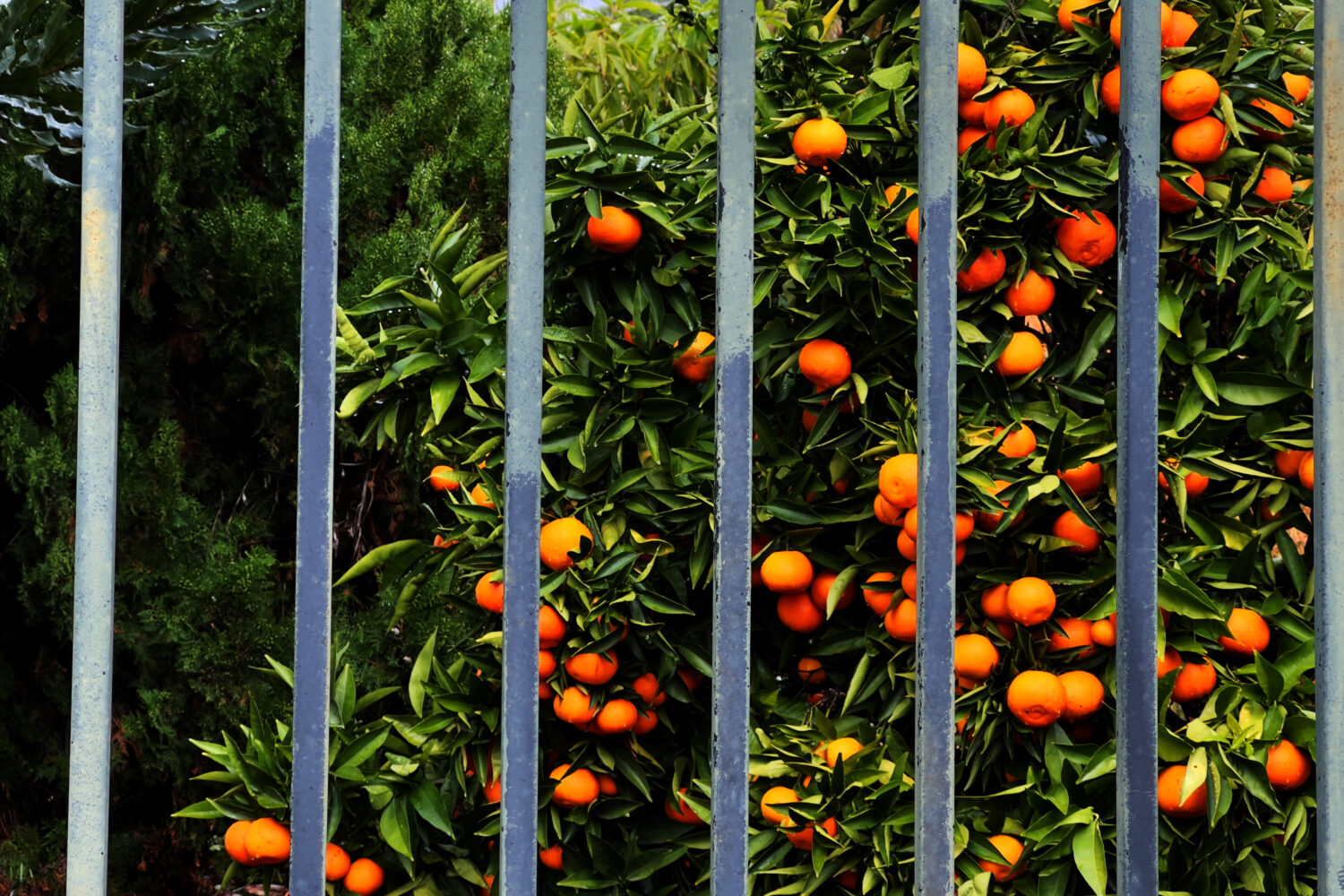 I used iPhone 13 Pro to capture the Featured Image and two companions. Vitals: f/1.5, ISO 50, 1/1934 sec, 26mm; 10:41 a.m. PST, Dec. 30, 2021. The other two photos are of a fenced yard along Mission near Georgia—and this but one of several orange trees. Vitals: f/1.5, ISO 50, 1/932 sec, 26mm; 10:22 a.m., Christmas Day. The last: f/2.8, ISO 50, 1/122 sec, 77mm; 10:22 a.m.