The massive redevelopment of my San Diego locale advances so briskly that today's cute business or residence is tomorrow's demolition. In December 2021, while walking along the University Heights side of Park Blvd, I saw that vintage clothier Frock You! had closed. Strangely. On the door was an eviction notice from the county sheriff, while clothes and debris littered the business' (uncharacteristically exposed) outdoor shopping area, which had attracted a cadre of the homeless. The adjacent businesses were shuttered, too, suggesting a soon-to-be teardown before the build up of something new.
Fast forward to this afternoon and my first venture that way in more than six weeks. A fence cordons off the former strip of shops and what had been a beautiful home converted into several residences—the Featured Image and companion. The exposed kitchen appliances piqued my interest enough to pull out iPhone 13 Pro and point it through one of the spaces among the chain-links.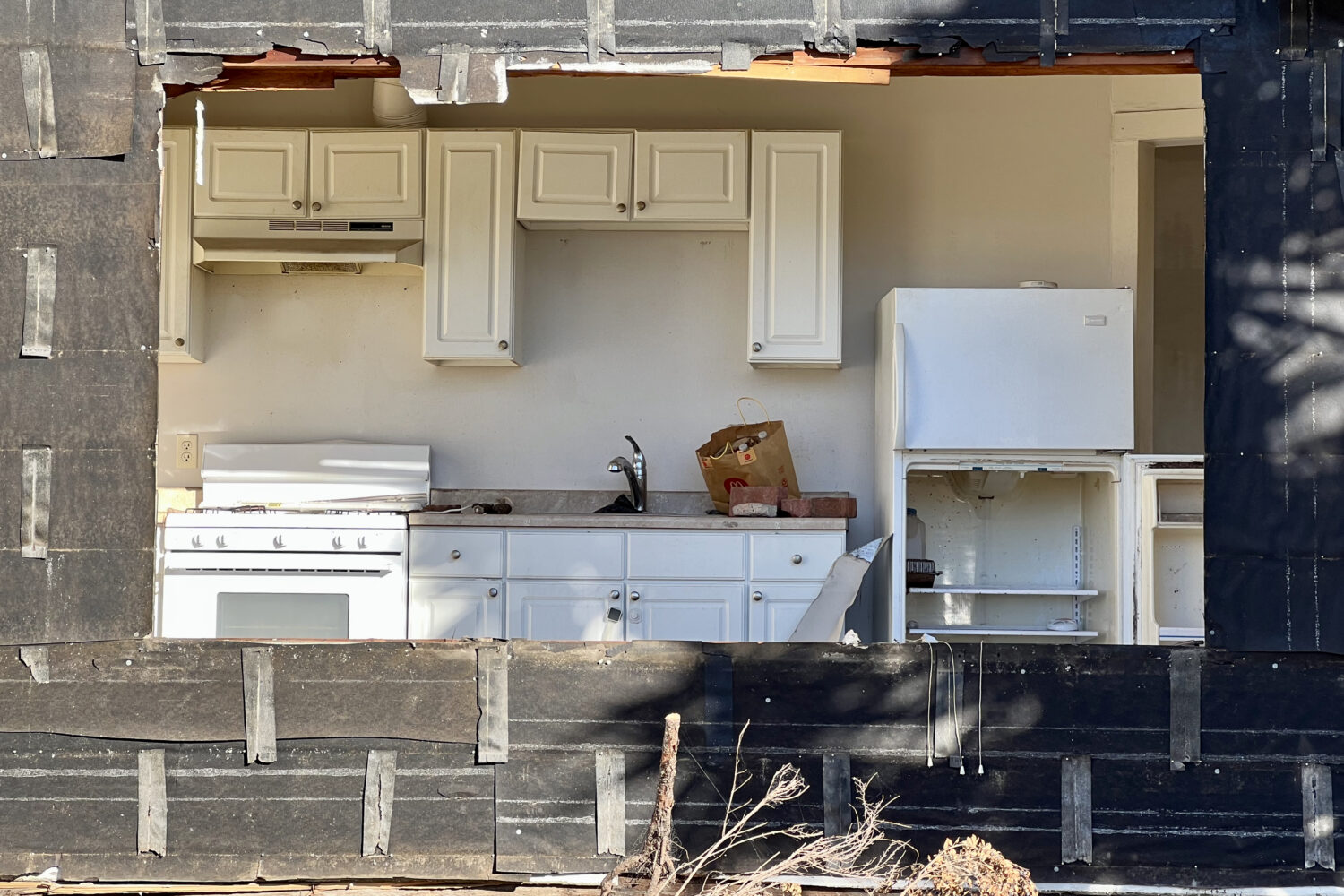 The house sits tightly alongside Sprouts supermarket, and I wonder how the grocer and its customers will respond during the months of destruction and construction ahead. Noise. Dust. Debris.
Vitals for the first photo: f/1.5, ISO 32, 1/3356 sec, 26mm; 3:21 p.m. PST. The other: f/2.8, ISO 32, 1/141 sec, 77mm; 3:21 p.m. The Apple device's camera packs three lenses, and surely someone with more wits than me would have taken a wide-angle (13mm) shot of the entire block.