Along the fence of the house from which grapevines draped over the sidewalk (August 2021), today I saw something unexpected and presumably quite new—as the Featured Image and companions reveal. Little lending libraries with books are all over my San Diego neighborhood of University Heights (Examples: One, Two, Three, Four). But this is the first seen sharing seeds. Small supply there may be but hopefully growing. I know. I know.
Vitals: f/4, ISO 100, 1/125 sec, 28mm; 6:24 p.m. PDT. The trio comes from Leica Q2, and this one is composed as captured. I chose the angled view to diminish glare and reflection off the glass.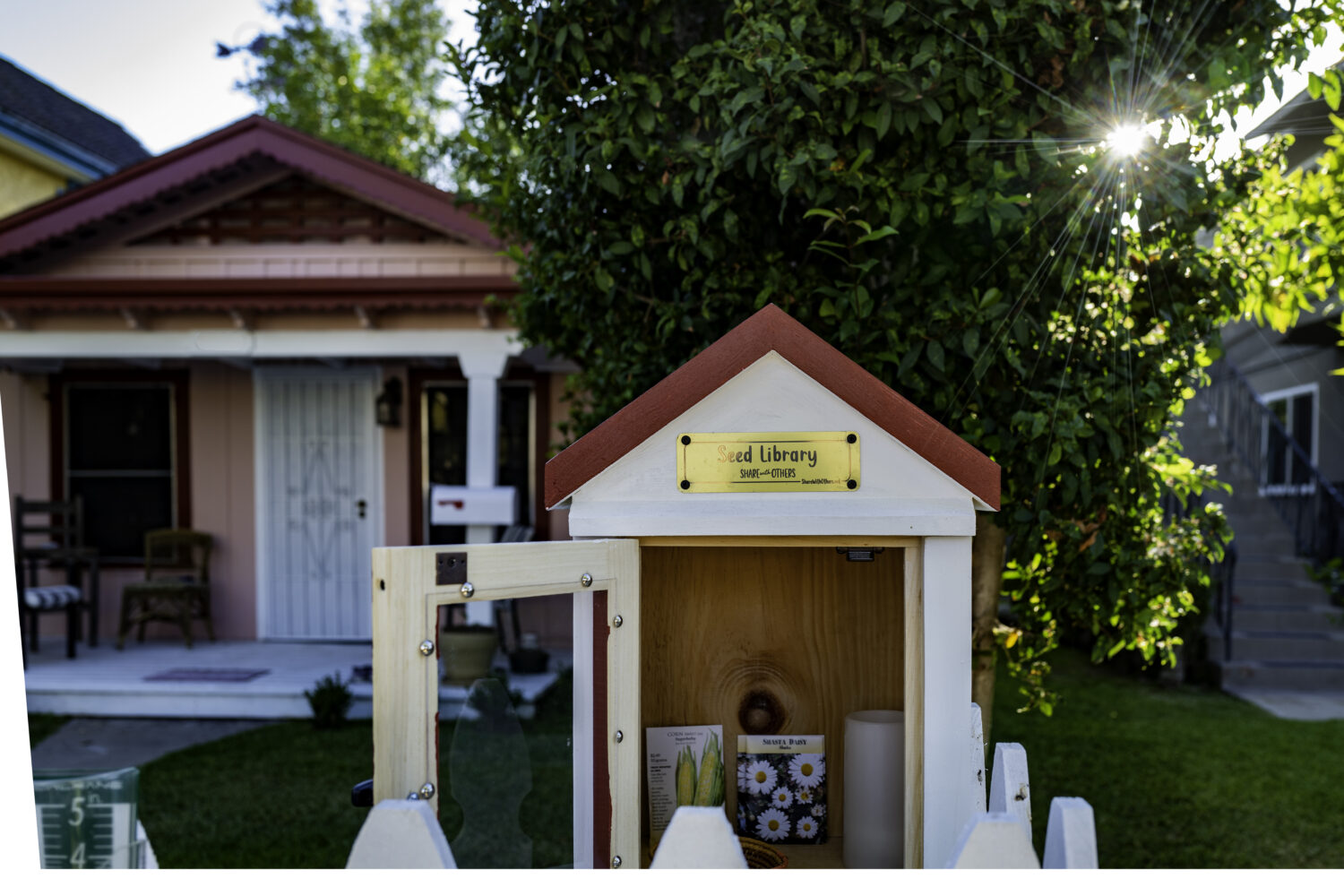 I walked away, kicked myself for being stupid, and turned back to open the door for another two shots. What should have been more obvious to solve the glaring problem? Vitals are the same for both: f/3.5, ISO 100, 1/125 sec, 28mm; 6:26 p.m.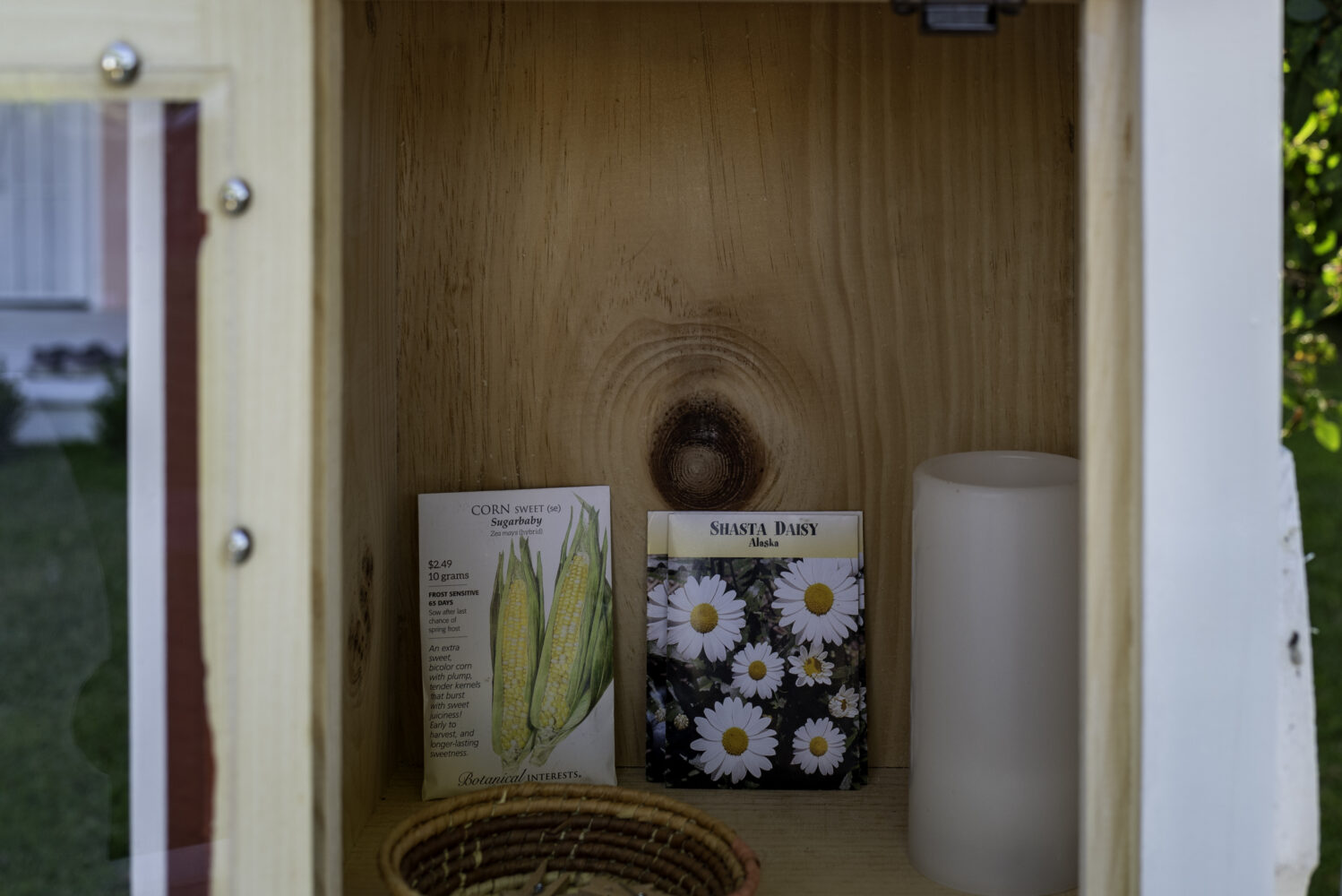 My question, from peeking inside the box: Is it too late in the season to plant corn? Regardless, at a time of dire warnings about coming food shortages and admonishments to grow your own, seed sharing is a public service.