Seriously, it's kind of a "d`uh" question. Apple released iLife for Macintosh in January 2003. Every year or so, the suite gets better, with no Windows developer offering anything comparable. Isn't it about time?
I fault Microsoft for not developing something equivalent, although,  I concede, the company has the makings of a placeholder offering while working on something better (more on that in a few paragraphs). Microsoft should have stepped in when its partners didn't.
Microsoft's problem is simple: The company has fundamentally misunderstood business and consumer content creation needs for the new century. As such, Microsoft has set out on a trajectory that scarily reminds of IBM 20 years ago. Sure, there are individuals at Microsoft who understand what's going on. But companies have personality—character formed by management, business policy, existing products and the situation of customers, among other factors. The Microsoft Hive Mind just doesn't get it.
Perhaps Microsoft can be forgiven for its corporate shortsightedness. One of the company's two most profitable products, Office, is widely used by businesses and, to a less degree, consumers. But who really creates documents anymore? Be honest, how many wordprocessing documents have you produced in the last week? Month? Year? Now compare that to the number of photos you shoot in any day, week or month.
Crumbling Stacks
Microsoft controls the last-generation application stack: Office-Windows-Windows Server. Office productivity suites defined PC computing during the 1980s, 1990s and early 2000s. There is enormous infrastructure and huge revenues tied up with this aging, and quickly becoming ancient, application stack.
The application stack of the present and future is in the cloud. Most people generate content on a non-PC device, manipulate or edit on a PC and share via the Internet—perhaps by email or more likely FaceBook or other online community or repository. Granted, text is often created on a PC, but who really uses Word, other than a few stuck-in-the-past businesses—and, of course, Microsoft?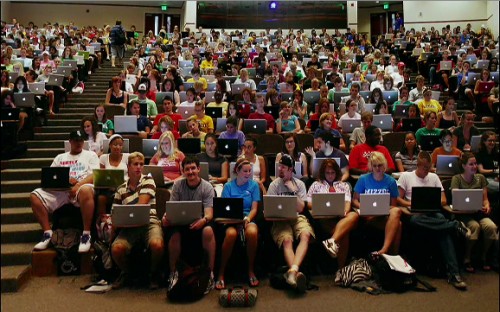 Wordprocessing is a commodity. The basic formatting features most people need are available in most any product using text—blogging platform, email client, instant messenger and online community, among many others. None of these products require a separate, dedicated wordprocessor, with Microsoft's Outlook being one of very few exceptions.
The majority of content produced today is either textual, using features already part of the aforementioned products, or audiovisual. For example, the PowerPoint of the 2000s is the Web-hosted photo slideshow. Photos and videos easily top the list of content that most people regularly produce and want to share with others. Music is another, although for most of it there are sticky copyright considerations.
The New Stack's Heights
Apple understands and has taken a commanding lead in both consumer and professional markets for digital audio, photo and video content creation. Apple controls an applications stack, too: Final Cut Studio-Mac OS X-Mac OS X Server, and it's hugely popular among people that professionally produce content. There's a smaller application stack, with iLife at the front end.
Microsoft needs to understand how important iLife is to the Mac, and how much more important an iLife-equivalent would be to Windows. Microsoft is a company of beancounters, of persistent analysis to justify this or that. By the numbers, Office and Windows are hugely successful products. But marketshare is shortsighted. In product branding and marketing, it's not how many but whom that matters. Who is using your product. The whom is where iLife gives Apple huge pull against the Microsoft juggernaut. By controlling the dominant digital media content creation stack, Macs are hugely popular among important influencers.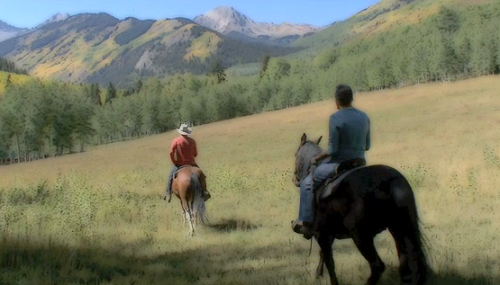 Journalists are a great example. So are bloggers—and just about any Millennial vlogger on YouTube or video competitors like Vimeo or Viddler. Bloggers and today's journalists often must product audio, photo, video and written content for the same stories. Real-time production demands tools that produce good content quickly, and many journalism schools have decided iLife is right choice.
University of Missouri School of Journalism requires students to have wireless-capable laptops and strongly recommends they use Macs rather than Windows PCs, because of iLife:
The faculty has designated Apple Computer as its preferred provider for two primary reasons: (1) Apple's OS X operating system is based on Unix, which makes these computers far less susceptible to viruses than other computers. Viruses are a serious problem on university campuses. (2) Apple MacBook and MacBook Pro computers come bundled with iLife, a suite of applications ideal for learning the basics of photo editing, and audio and video editing. We'll use those programs in several classes. Incoming students will receive information on recommended models and pricing in February of each year.
In May, the school added a new requirement: All incoming freshman must have either an iPhone or iPod. Supposedly, the requirement won't be enforced. Oh? Then why have it at all? The point: Apple now has a virtual technology lock on journalists coming out of the University Missouri.
The school isn't isolated in its Mac recommendations. For example, The Journalism School at Columbia University equally recommends Macs or Windows PCs, except: "For students involved in multimedia applications, we recommend using a Mac. Macs come with a variety of basic video, audio and photo editing tools."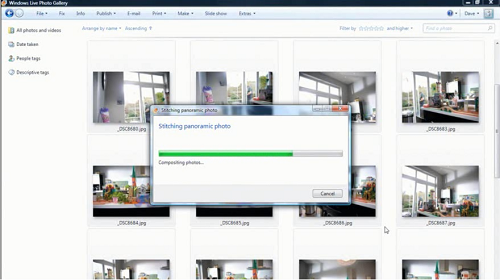 Bloggers and journalists are important influencers, who write about Apple and Microsoft products. There is inherent bias for the products they use. At one time the favoritism worked for Microsoft, but now for Apple.
I call out journalists, but pretty much anyone producing mixed media content will find a friend in iLife and not even a friendly acquaintance on Windows PCs. If there is a comparable Windows product to iLfe, someone show me. I haven't seen it.
Tool Up or Perish
The question: Could Microsoft put together a digital media suite? Absolutely, Microsoft should do so, seeing as how none of its developer partners has. Microsoft executives must remember the fundamentals as they prepare to release Windows 7: Businesses and consumers don't buy operating systems. They buy applications. Where's the killer application for Windows 7? I don't see one.
Perhaps, Microsoft considers Windows Live Essentials to be an iLife-equivalent. That's a joke, right? Essentials isn't nearly essential enough as put together now. Here's the bare minimum Microsoft needs to match Apple's digital media content products (not all from iLife):
Windows Live Photo Gallery (iPhoto)
Windows Live Movie Maker (iMovie)
Songsmith (GarageBand)
Windows Live Writer/Spaces (iWeb)
Windows DVD Maker (iDVD)
LifeCam Show Visual Effects (Photo Booth)
Zune Software (iTunes)
I'll rate each Microsoft products against its Macintosh equivalent:
Windows Live Photo Gallery is a remarkably robust and flexible basic photo-editing product. The software isn't as visually appealing as iPhoto `09, nor is all its power obvious. But it's an excellent product for editing, managing, organizing and sharing photos. Joe's Grade: Good Enough.
Windows Live Movie Maker (Beta) is a bland and disappointing video-editing application. There is absolutely nothing fun about Movie Maker. Its features raise the question: "What features?" Joe's Grade: Fail, with impunity.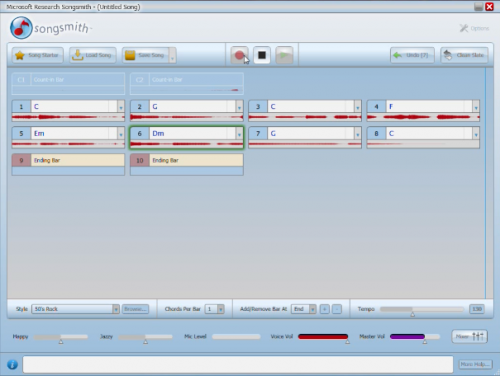 Songsmith isn't a GarageBand-equivalent, but it doesn't need to be. Songsmith does something different: Create musical accompaniments based on the singer's singing. For now, Songsmith is good enough as an alternative. But Microsoft needs to provide tools for editing and producing audio podcasts, which GarageBand does well. Joe's Grade: Good enough, for now.
Windows Live Writer isn't an iWeb-equivalent. Microsoft's software is much better. Apple provides tools for easily producing and publishing a Website. But there are limited designs and no real options for blogging. Live Writer lacks the flash, but is far more flexible and can produce correctly formatted posts for many, many blogging systems. Microsoft should add more whizzbang and better integration with Live Movie and Photo products. Joe's Grade: The Better Choice.
Windows DVD Maker, which is included in "premium" Vista and Seven editions, isn't even close to the same league as iDVD. Apple offers better templates, better graphics, better transitions, etc., etc. I don't consider DVD authoring as a high-priority consumer product. That said, Microsoft has got to do better. Joe's Grade: Fail.
LifeCam Show Visual Effects. Photo Booth is a fun, Mac OS X feature that spices up video conferencing and shooting home movies with the WebCam. Microsoft's Visual Effects are a pretty good alternative, but people must buy a Microsoft WebCam to get them. Now how dumb is that when most laptops now ship with WebCams. Microsoft should plug the visual effects into Windows and make them available for use with any OEM-shipped WebCam. Joe's Grade: Good Enough, if available.
Zune Software is no iTunes—and thank Microsoft for that! The once exciting iTunes is now confusing bloatware. By comparison, Zune 3.0 Software is remarkably streamlined and much easier to use; the three-column view works. Sure, there are missing features, like the graphic equalizer and cross-fading. The missing EQ is OK, because Zune offers a purer sound than does iTunes, which pumps up the bass. Joe's Grade: Good Enough, for now.
But good enough isn't good enough. Microsoft needs to package its digital media creation applications together as a single suite, offer tighter integration among applications and put in features that produce fun, exciting and sharable content. For example, iMovie offers an amazing array of enticing and easily applied video effects. Windows Live Movie Maker Beta has what?
Microsoft should ship its iLife-equivalent on a separate disc with Windows 7. Bundling will only cause the ire of trustbusters. Apple is reaching key influencers, who also happen to be the people producing this generation's most important content. Desktop office productivity suites are the past. Digital media content suites are the future. It's time Microsoft stopped living in the past, regaling in its Office legacy. Embrace the future, or become a footnote in history.
Photo Credit: MG Siegler