My wife and I drove to Westfield UTC to walk around on this bright sunny day, and to reminisce. Soon after we moved to San Diego in late 2007, my daughter started skating at Ice Town (since renamed UTC Ice), which is inside the mall's food court. There, Firefighters gave her a Santa's hat on Christmas Eve, 2008. We hadn't visited the La Jolla retail complex for at least six months, and I suspect much longer. Hehe, we missed out. In September 2016, the second Amazon Books store opened there. The first is in Seattle, and there is another in Portland, Oregon.
Eleven months ago, when Wall Street Journal broke Amazon's plan to open the shops, I offered some good reasons why the strategy makes sense, even if it might seem nonsensical when bookstores are shutting around the nation— the online retailer's Kindle ebook business being a major reason. I had no idea then, or until today, that San Diego was among the locations. UTC is a good choice. Amazon Books is diagonally across from Apple Store, in a mall that is very outdoor shopping/walking friendly and courts a clientele that would shop for titles they can hold and read; no device or screen required. 
The store is surprisingly busy, and smartly, cleanly organized. Upon entrance, to the right is the Alexa and device section. The digital assistant commands lots of attention, and giggles, from people asking questions. Pretty much any Kindle device available online can purchased in shop. To the left and filling the rest of the store: books. What else would there be?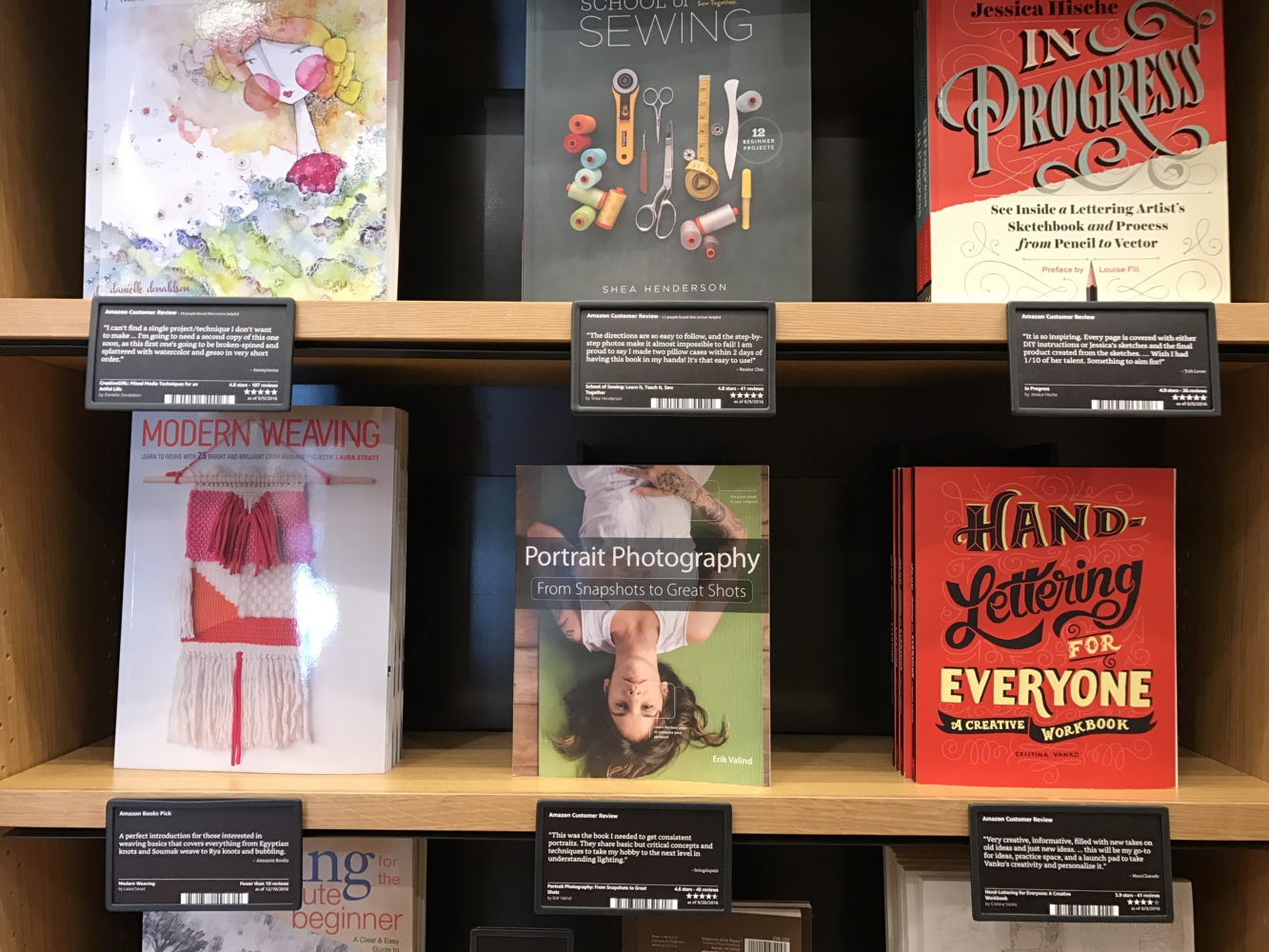 Tell me this: Who doesn't read customer reviews when shopping at Amazon? Beneath each book is a single review and average star rating, alongside a barcode that shoppers can scan to read responses, gather other information, and check prices. Amazon Prime members pay the discounted online price rather than full retail.
As I explained in my February 2016 analysis, the stores can:
Extend brand awareness
Build community around the brand
Provide pleasant place for customers to hangout
Be a place where customers can get live, in-person assistance
Build goodwill with locales by providing jobs and paying taxes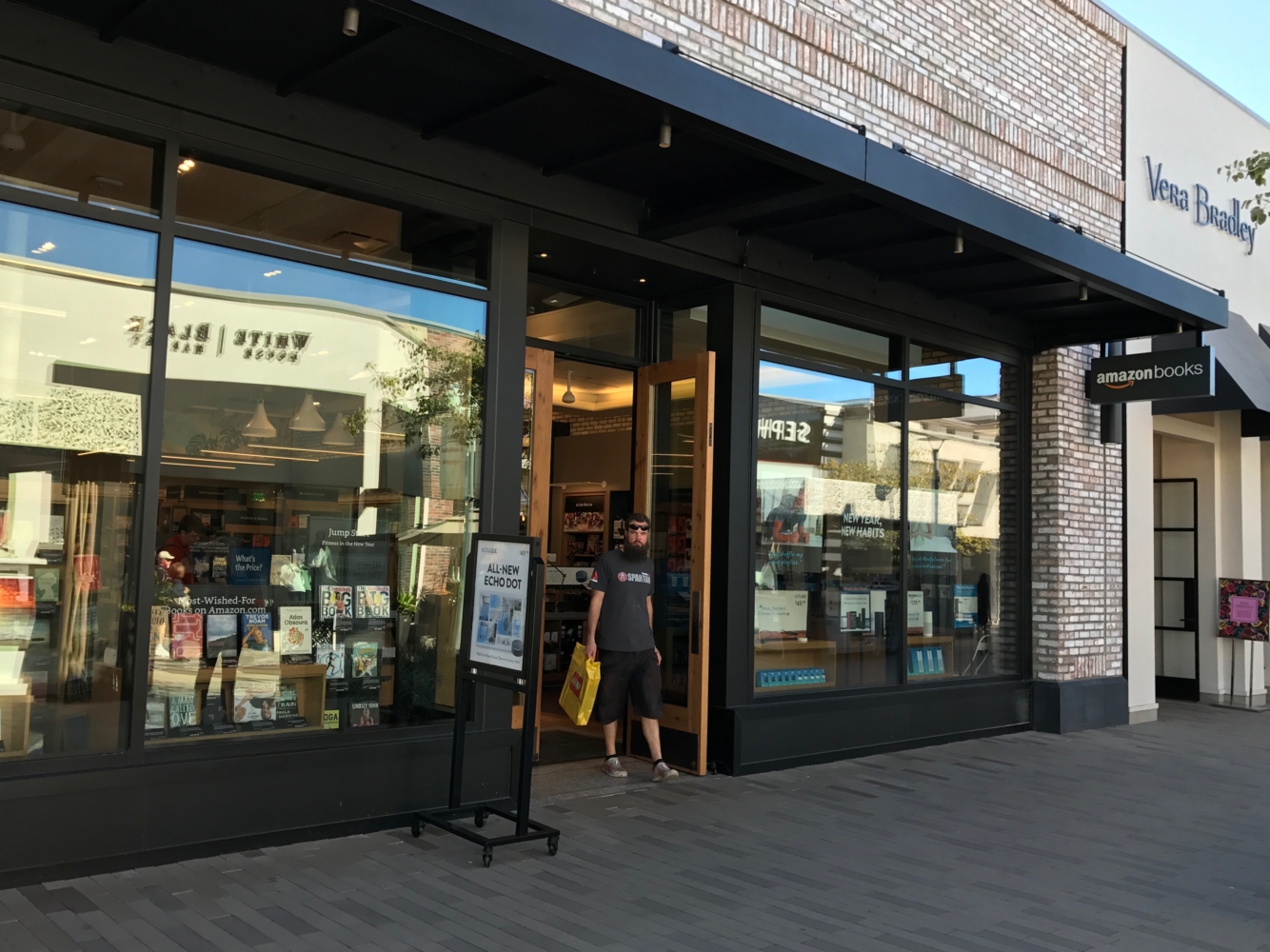 Apple Store helped popularize the corporate brand, at a time when the fruit-logo company had little market share for any product. The retail shops created sense of belonging and good feelings about the brand. Apple promoted a digital lifestyle that customers could experience first-hand around its products and those from platform partners. Amazon also sells a digital lifestyle around content, devices, and services—more so, when adding all that's retail.
Likewise, Amazon Books:
Lets customers see the brand
Lets them handle actual products for sale
Lets them gather to read books, chat, and get Prime deals
Lets them experience Alexa and what she can do for families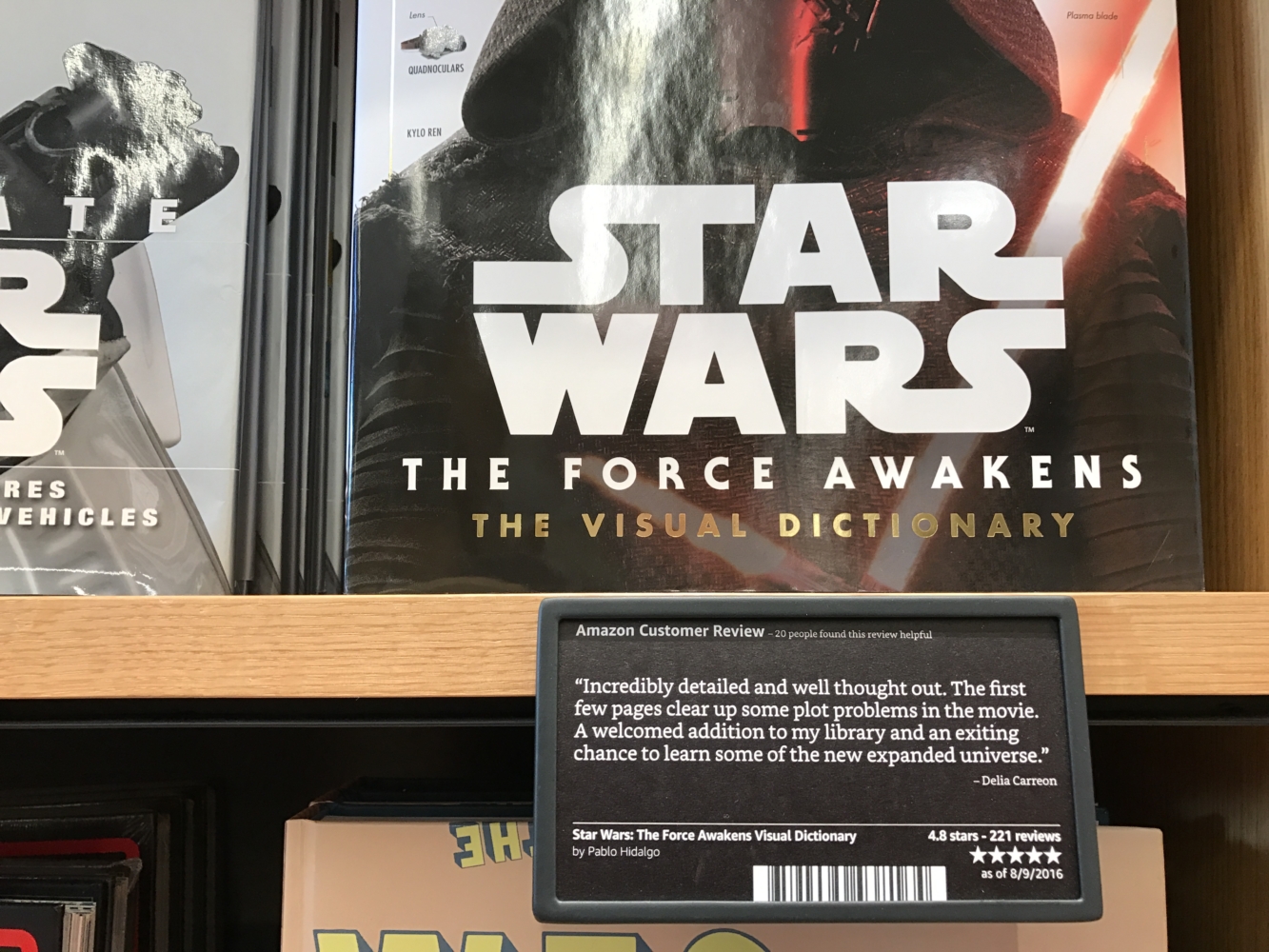 Analysts and other pundits called Apple cofounder Steve Jobs crazy for opening retail shops, starting in May 2001. Since, Apple Store has proven to be one of the company's best brand builders, point of customer contact, and showcase for an expansive digital lifestyle. Amazon Books is seemingly just as nutty, considering that bookstore chains are closing, or have shut down. But the objectives, and mutual corporate-customer benefits are quite similar. If, and that's a big if, Amazon can commit to a hundred or so more of these shops.