The Vermont Street bridge, passing over Washington, separates my neighborhood of University Heights from adjacent Hillcrest. It's not uncommon to see tents below, as some of the area's homeless seek shelter from the elements. But bright colors make them obvious.
While looking over the side, I saw something either new or so camouflaged it hadn't previously caught my attention. At first, I thought a palm tree had collapsed or perhaps city workers had gathered fronds. But stepping back for different perspective, I could see an entrance. The Featured Image is a crop (see the original below the fold), shot using Leica Q at 12:02 p.m. PDT today. Vitals: f/4, ISO 100, 1/800 sec, 28mm.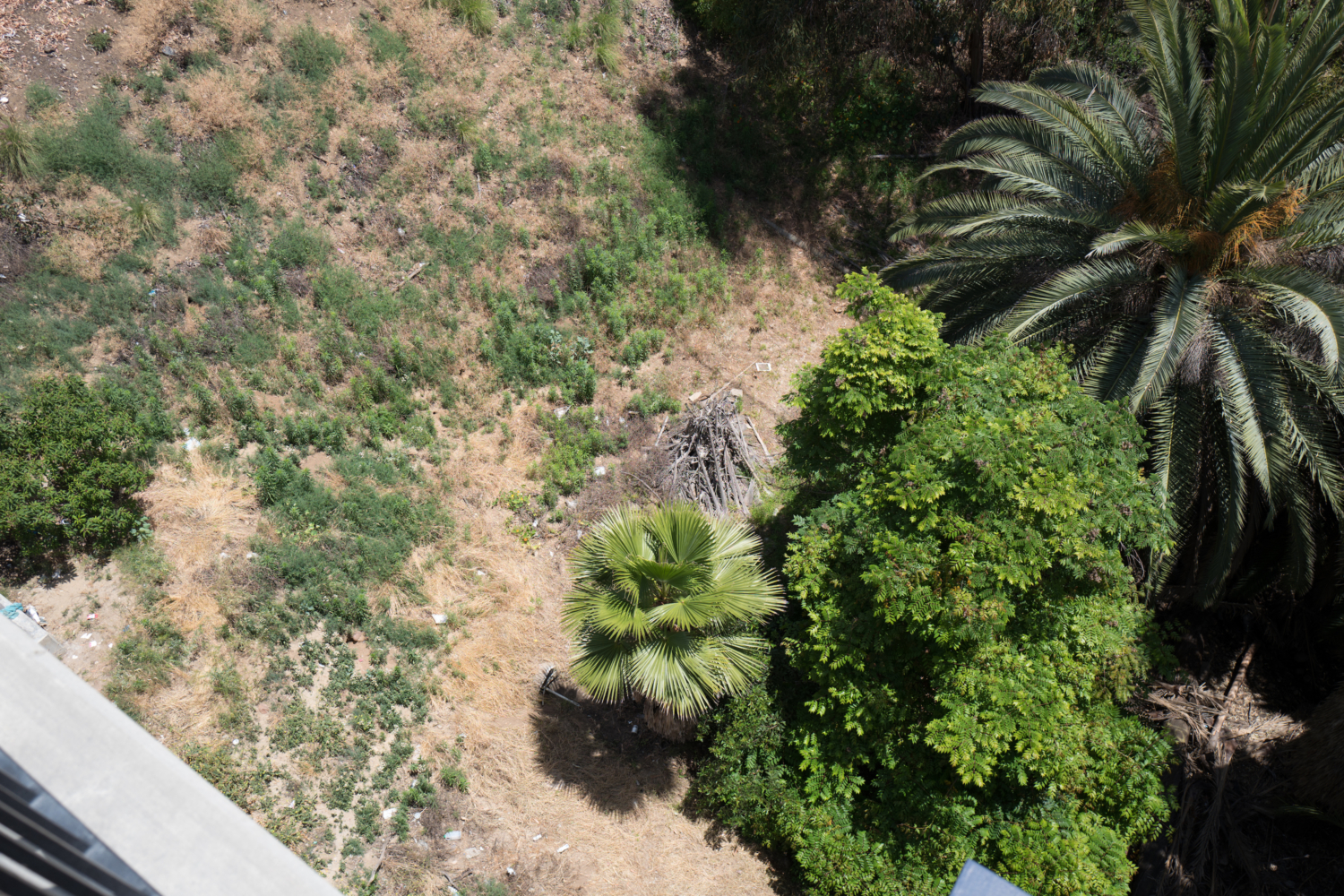 The reduced-size original gives better sense of the distance below to the palm-frond teepee.