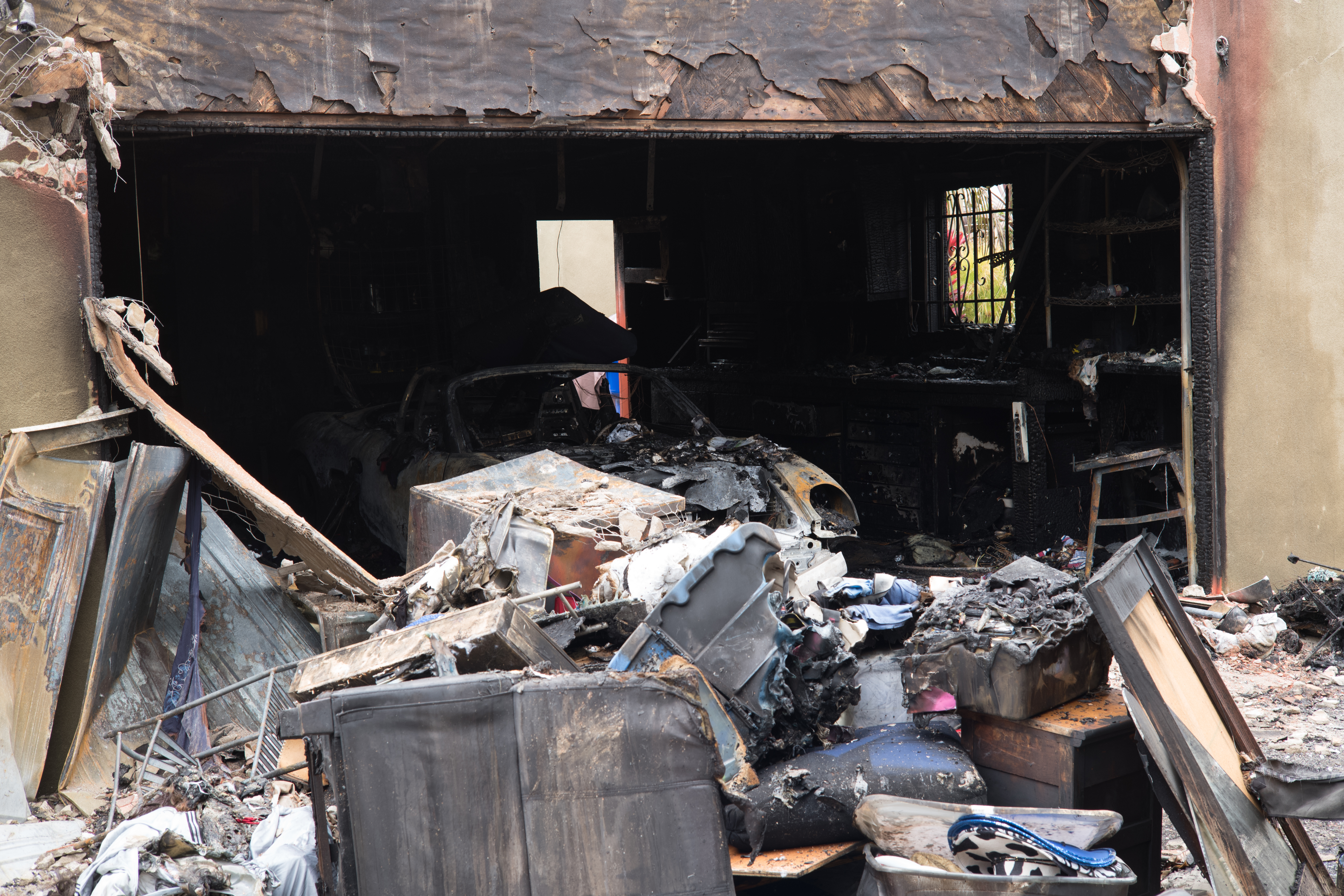 This morning, someone posted to the NextDoor social network about an overnight fire and explosion in a garage behind a house on Panorama Drive, which is along one of my regular walking routes. My wife and I were going that way anyway, so we joined other University Heights rubberneckers taking a peek at the dramatic aftermath.
For the record: I have never seen so many residents roaming that part of the neighborhood on a Saturday morning. We're talking exponential increases, folks. 
The garage, along an alley, is a loss—as are most of the contents within. Completely destroyed: A Porsche, which burned-out remains can be seen in the Featured Image. Among the debris are various color and style wigs, adult-size blue and white cowboy hats, and other clothing that men might wear when dressing in drag.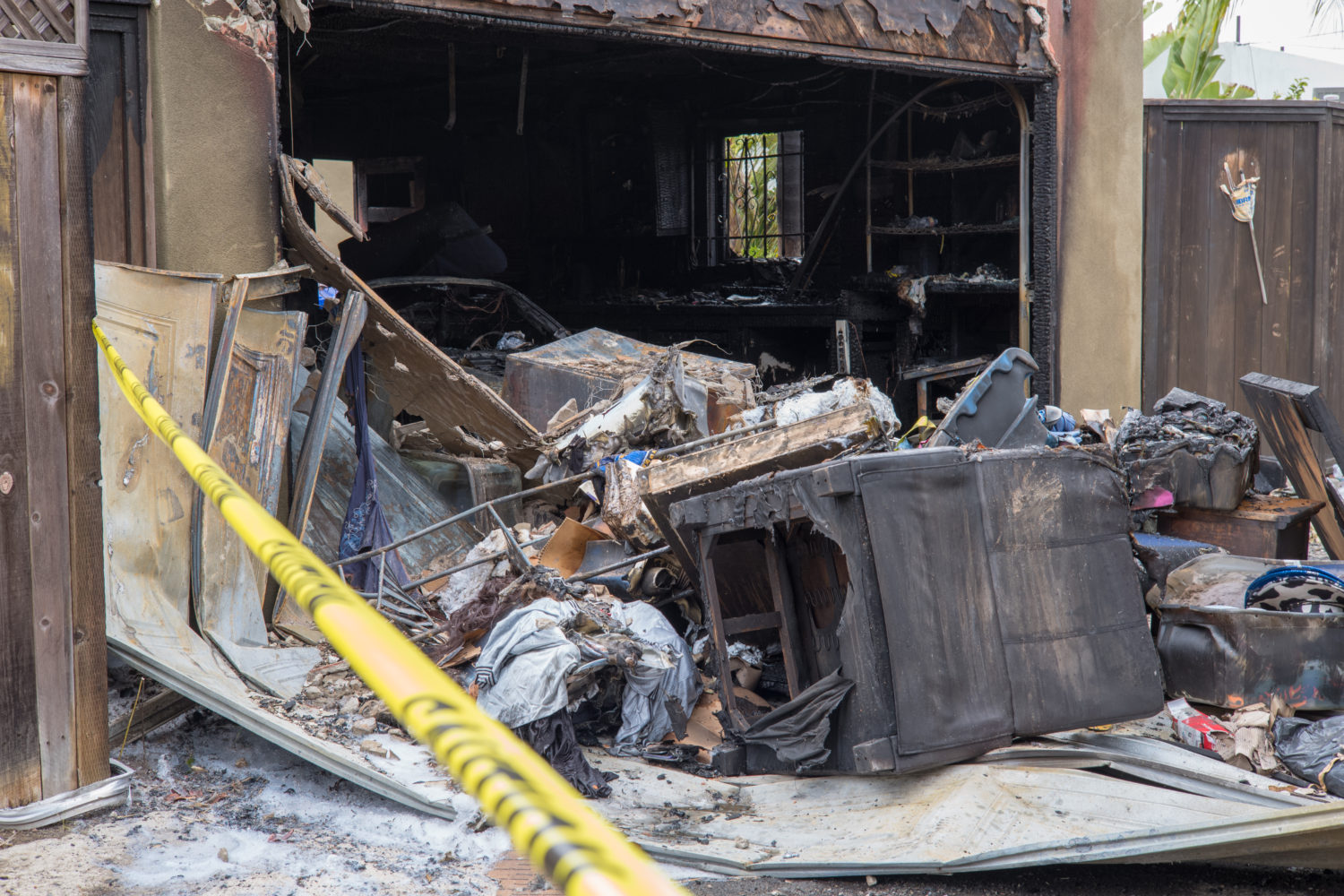 Electrical and telco wires above the building are singed and damaged. Fire had spread to a property fence across the alley, but was largely contained to the single structure.
Flames reached higher than nearby palm trees, according to several witnesses with whom I spoke. Personally collected, corroborated resident reports put the first observance of fire around 11:30 p.m. PDT yesterday. However, close-by neighbors don't agree about reported explosion(s). Some say yes, some say no.
I used Leica M10 and Summarit-M 1:2.4/50 lens to capture the moment. Vitals for the first: f/8, ISO 320, 1/45 sec, 50mm; 10:16 a.m. The other: f/5.6, ISO 200, 1/60 sec, 50mm; 10:12 a.m. Both photos are crops, but only the second is edited—to better balance light throughout so that more debris, including the destroyed auto, is visible.