I am mummified by how many apartments, condos, and homes in the neighborhood are dressed up for Trick-or-Treat day. Many of the decorations are elaborate, and about all are playful. Our Featured Image presents the front lawn inflatable that the owner of Bruce—one of the furballs from my "Cats of University Heights" series—put up; hehe, she paid five bucks for the thing 13 years ago during an after-Halloween sale.
The longhair tiger tabby is deliberately soft-focused, in this portrait captured on Oct. 17, 2018 at 6:29 p.m. PDT., or about 15 minutes after sunset, using low-light trooper Leica Q. Vitals, aperture and shutter manually set: f/1.7, ISO 1600, 1/125 sec, 28mm.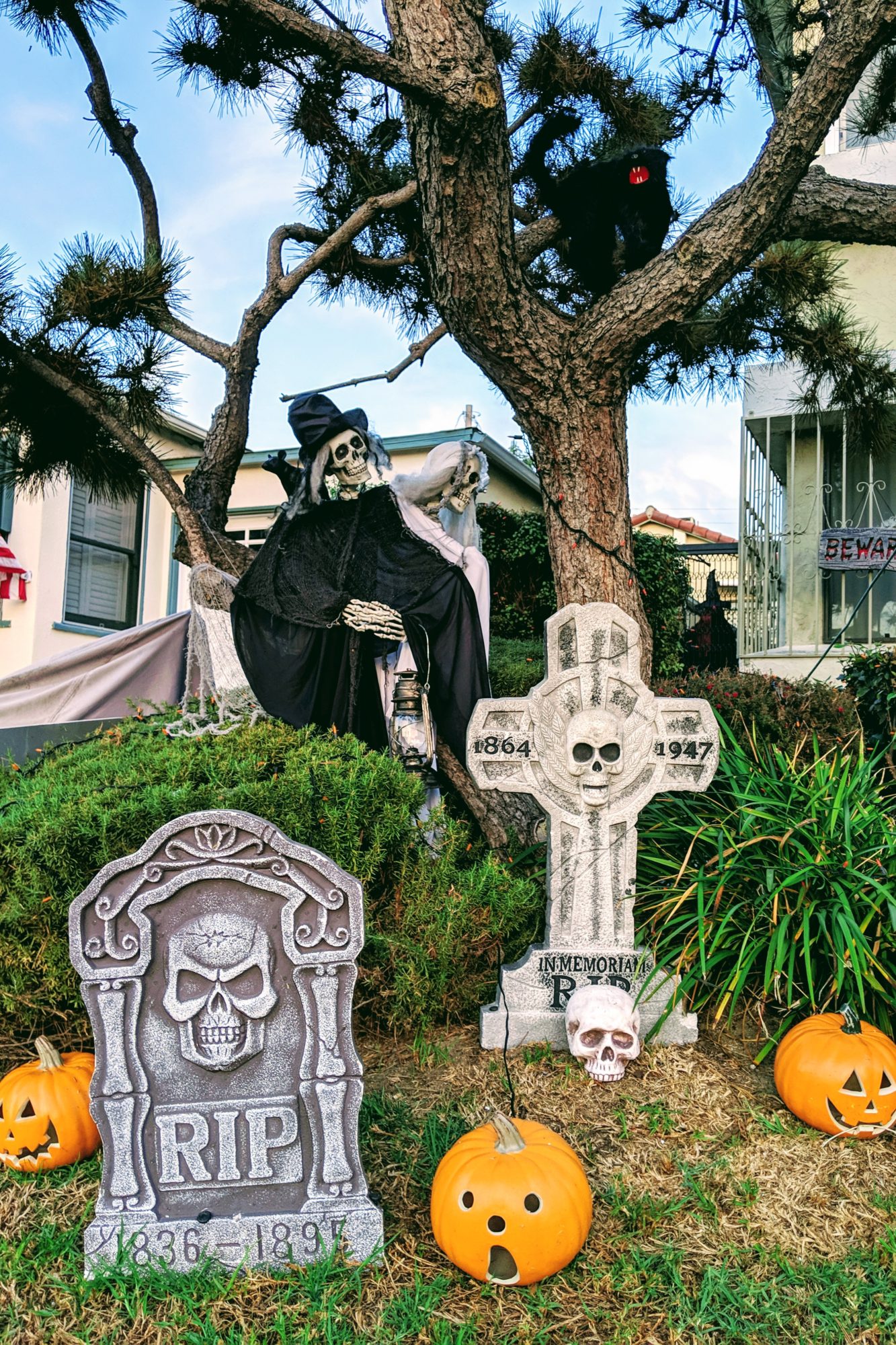 For all the lively—or should I say deathly—decorations, I have photographed few. How ghastly! The first of two companions, both shot with Pixel 3 XL, is enhanced with the Alpaca filter in Google Photos. Vitals: f/1.8, ISO 55, 1/116 sec, 4.44mm; Oct. 29, 2018, 5:52 p.m.
The other pic is an injustice. While talking to my sister Rhett for her birthday, I stopped for a quick snapshot of the deck, focusing on one of the skeletons. There are four in the gathering, all waiting to eat the brains the chef barbecues. Yum. There wasn't good enough vantage point, shooting from below through the railing, to capture the, ah, spirit of the place. Vitals: f/1.8, ISO 56, 1/939 sec, 4.44mm; 4:41 p.m.