Last month, on a whim, my wife and I took an excursion down memory lane: the narrow, out-of-the-way street leading to San Diego Hospice, where twice weekly my father-in-law played flute for residents before the facility closed. He passed away in January 2017—and unbelievably—the buildings have followed him, as can be seen from the Featured Image.
In December 2012, administrators told him that his playing would end at the start of the new year. Months later, the healthcare operation declared bankruptcy before closing for good. My experience going inside any kind of extended-stay care facility is bad. But San Diego Hospice was good, with clean, wide hallways and walls decorated with art—some of it for sale, if I remember rightly. There was warmth, in a place that could otherwise have born the chill of death.  After all, most of the residents received care before their lives ended.
The site is being redeveloped, like oh-so many other properties around the city, into multi-unit residences. Location is choice for its view, but I wonder about access, which was challenging, cramped driving before. Terrain and other buildings surely will limit how successful can be widening ways in. I shall curiously observe.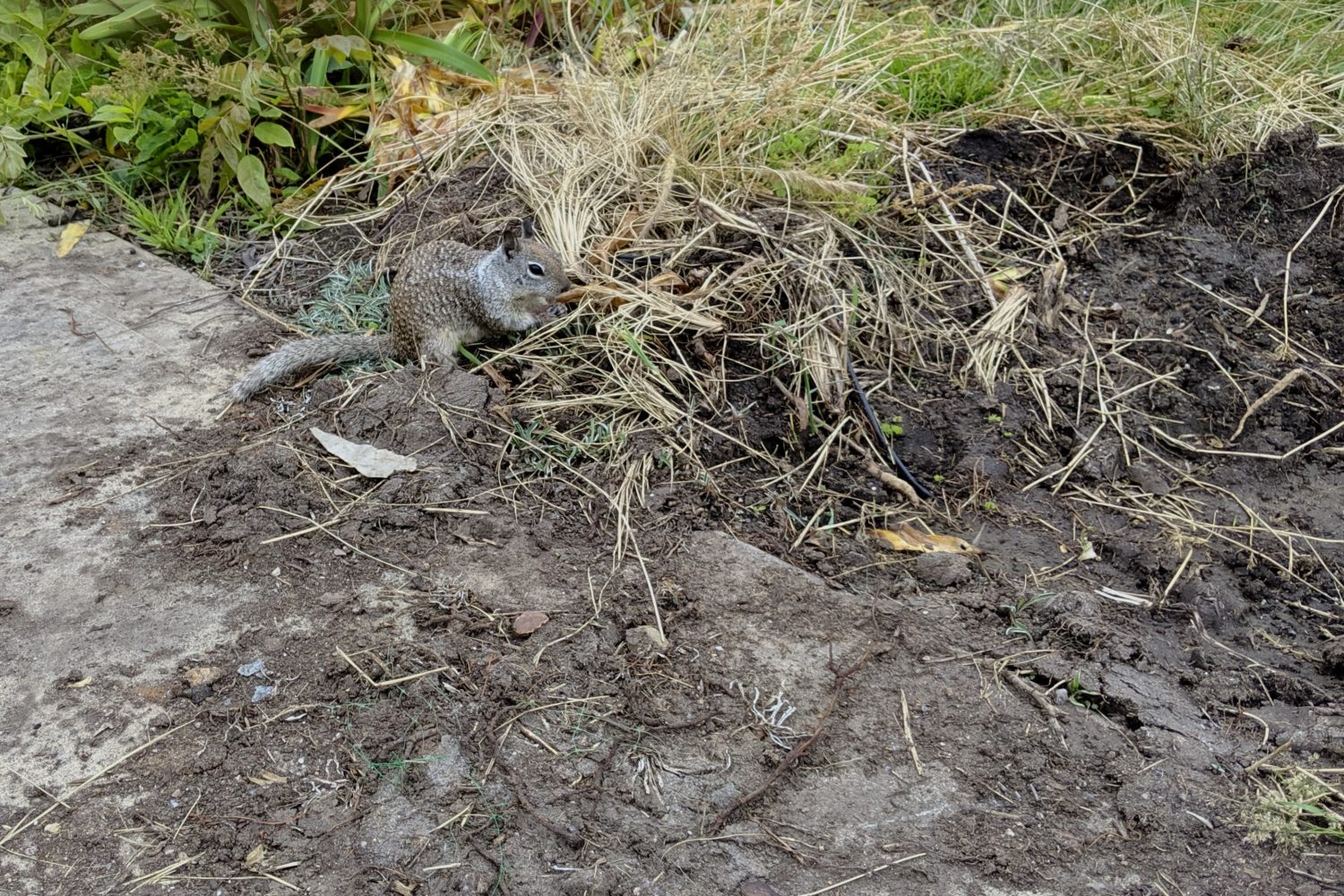 I captured the primary photo using Google Pixel 3 XL, on May 13, 2019, at 11:28 a.m. PDT. Vitals: f/1.8, ISO 86, 1/4695 sec, 4.44mm. The squirrel, who was surprisingly friendly, foraged for food while I looked for a vantage point to capture the demolition. Similar vitals, but ISO 87, 1/1565, one minute earlier.