Confession: I conduct a test—to see how search engines or organizational filters might censor this post, or my entire site, because of "cock" in the headline. Or will something quite unexpected happen: Surge in traffic because of indexing that brings porn searchers my way? Now that would be hilarious outcome—and not my purpose.
The title refers to the name of the bird that you see in the Featured Image and its companion: The Andean Cock-of-the-Rock, which is the national bird of Peru. He posed for my wife and I yesterday, during a San Diego Zoo visit. Vitals are the same for both portraits, which were taken using iPhone XS: f/2.4, ISO 400, 1/60 sec, 6mm; 12:50 p.m. PDT. The first is composed as shot; the other is cropped 3:2 and slightly recomposed. Neither is enhanced, or otherwise edited.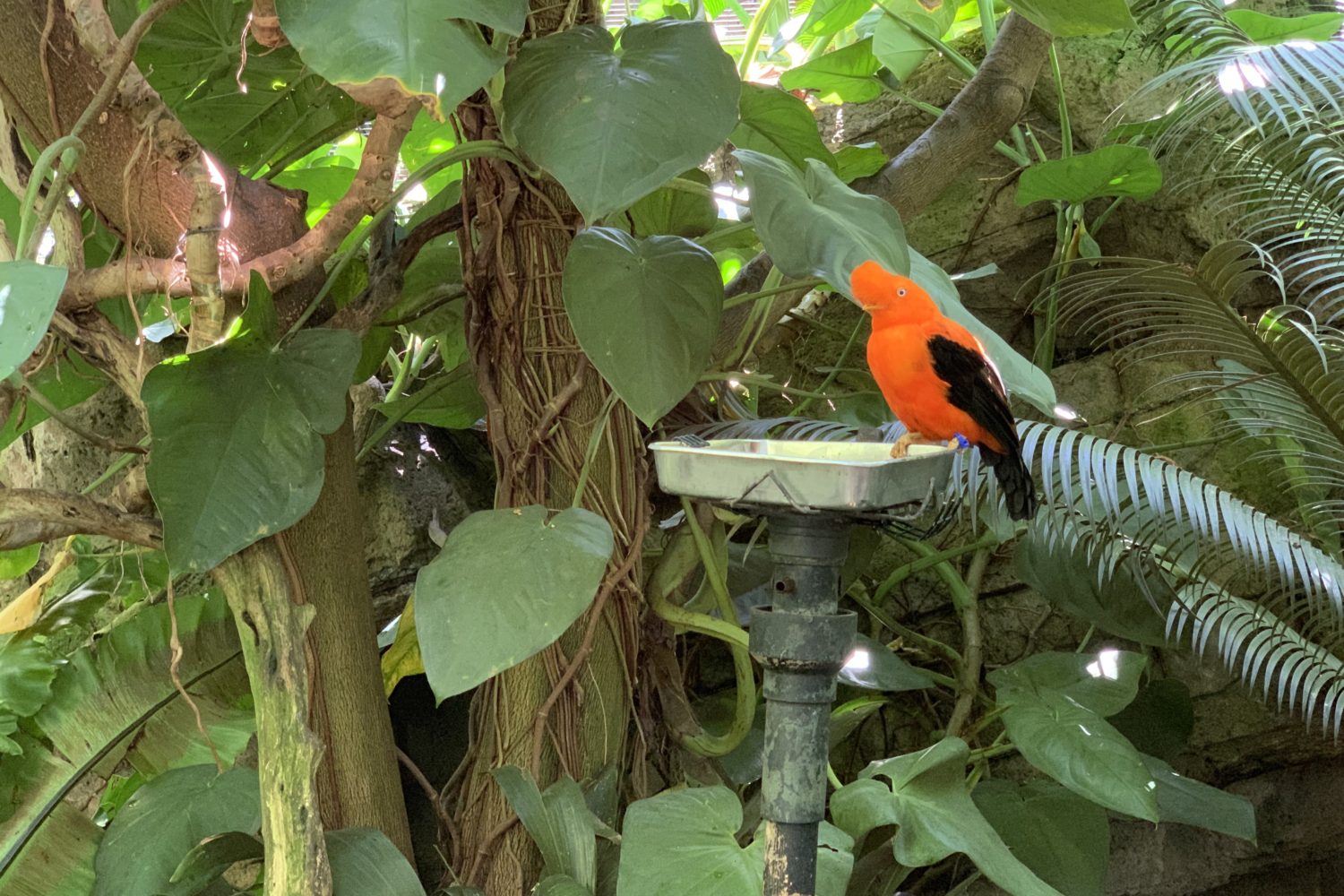 While we walked around the aviary, four college-agers from Iowa stopped and asked if Annie and I are from San Diego. They wanted restaurant advice, which is like asking a Taylor Swift fan what local radio stations play progressive rock. Our tastes differ; we eat in, and rarely dine out. But after one of the group specifically asked about Sushi, I recalled that Soichi recently opened on Adams Ave. to local fanfare.