Surely weather is major explanation: Monarchs are uncharacteristically present this summer. I see more around University Heights than any year since moving our family to San Diego in October 2007. I wondered while walking around the neighborhood: How effective a photographic tool could be Fujifilm GFX 50R for capturing butterflies? After all, composing is deliberate rather than quick, and the Fujinon GF63mmF.28 R WR lens isn't specifically designed for macro (e.g. close-up) work. I have experimentally used the oversized camera as a street shooter—since acquiring it in February 2019 to replace my Leica M10, which a Mexican wedding photographer purchased from me late last year.
The massive medium-format sensor collects heaps of data, which makes shooting with a 50mm-equivalent prime lens surprisingly satisfying. In post-production, I can crop in close, retaining amazing detail—something that the Featured Image and first companion demonstrate. The 50R is able enough, and more. Question answered.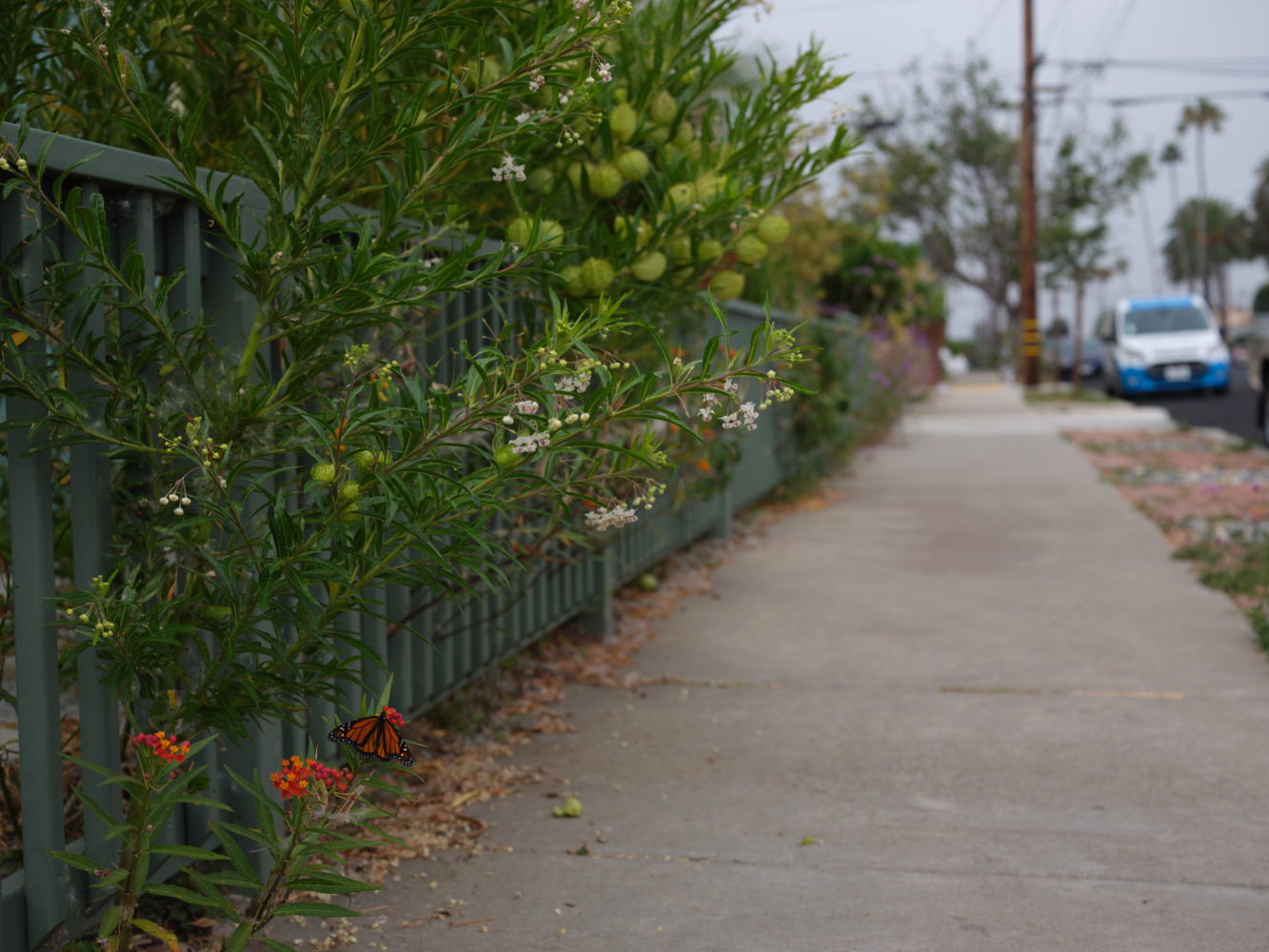 Both photos are from a trio taken on July 29, 2019. The first creates the illusion of a photographer fairly close to the insect, and the impression increases when the portrait is viewed large (please click through and see for yourself). The second shatters the illusion, presenting the full moment, which is composed as shot—and not otherwise altered. Vitals, aperture manually set: f/5.6, ISO 100, 1/220 sec, 63mm; 9:28 a.m. PDT. The other is same, except for 1/280 sec.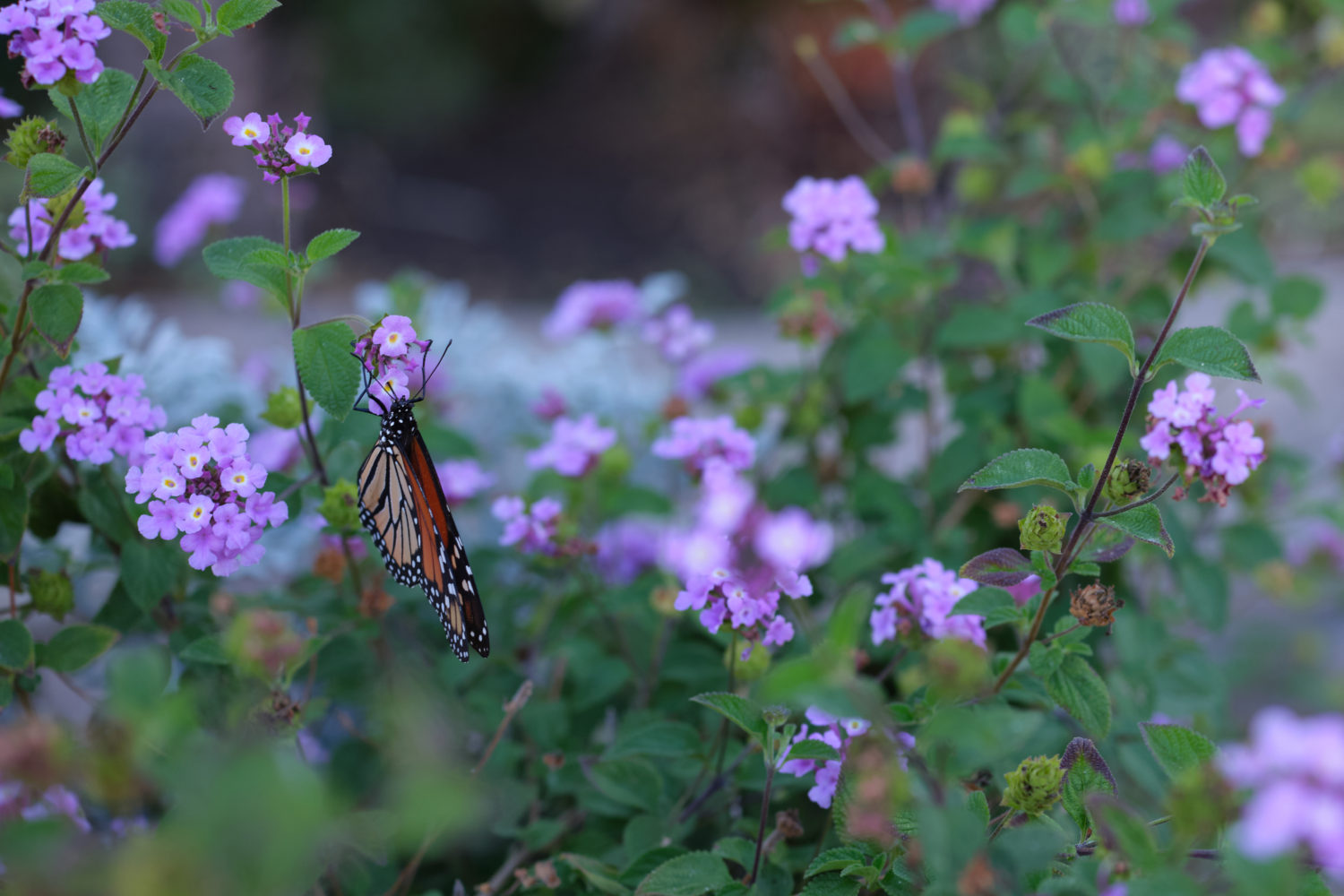 I snapped numbers three and four late yesterday afternoon. Depth of field is considerably less, with the third putting slightly more emphasis on the head and the last one on the wings. Both are crops. Vitals for the pair, aperture again manually set: f/4, ISO 250, 1/125 sec, 63mm; 5:32 p.m.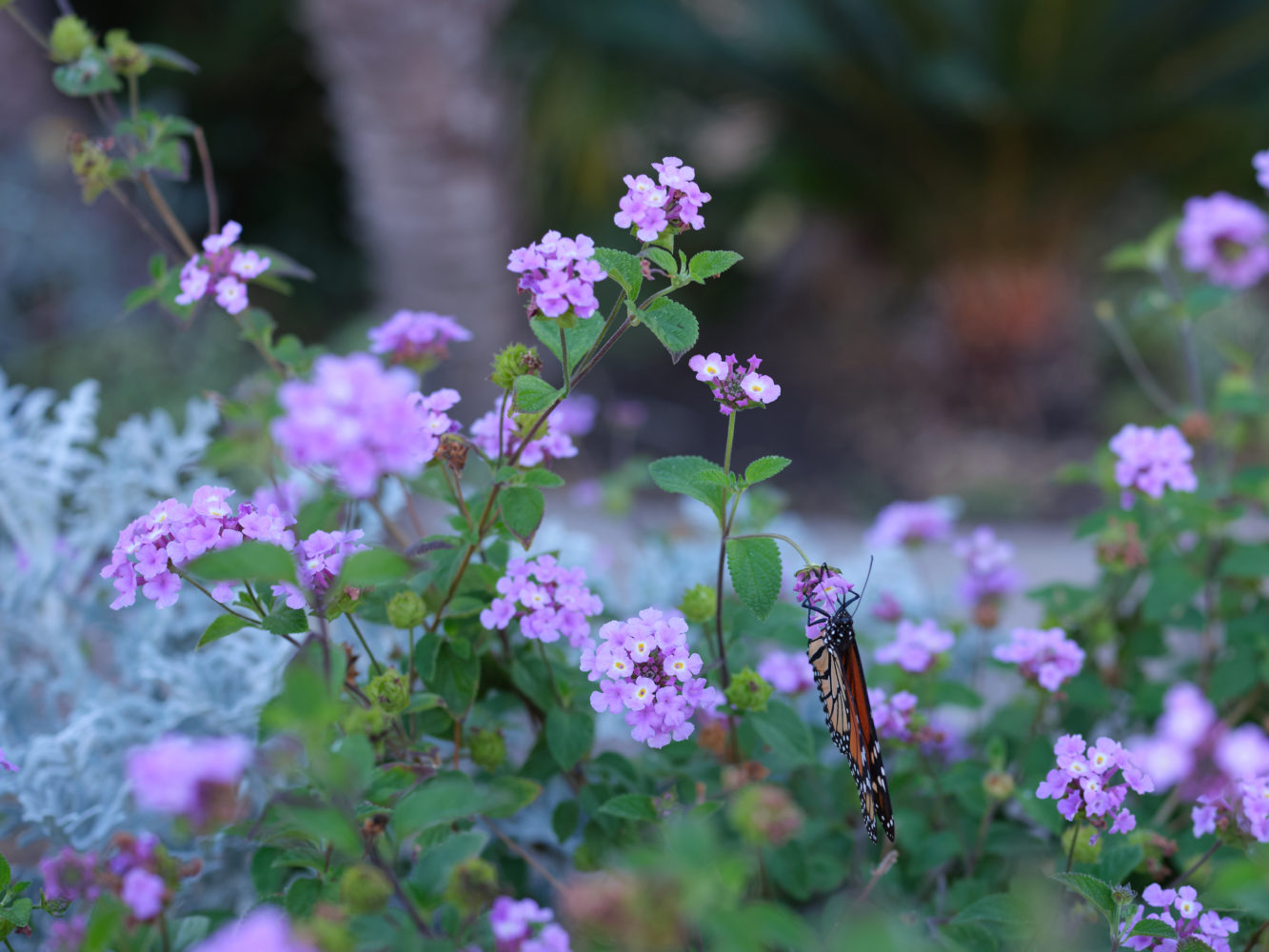 In the spirit of showing off what the GFX 50R can do, I didn't enhance or edit the set, other than cropping those pics already identified.