As explained nearly three weeks ago, I tend towards thrifty shooting with a digital camera—in this instance Leica Q2. The Featured Image is only one of three captures—the other two at f/5.6 and f/8, with the latter greatly expanding the field of focus. But in the end, wisely or not, I chose the photo made wider open, because of how the painted bricks lead the eyes to the graphic. Vitals, aperture manually set: f/2.8, ISO 100, 1/2500 sec, 28mm; 10:28 a.m. PDT, April 12, 2021. In post-production, I used DxO Perspective Efex to tweak the geometry.
The evening before, I encountered two of my neighbors walking their dog. The husband said that I would want to stop by his house "and bring your camera". You can see why. The couple live on Meade below Georgia, and they are long-time University Heights residents—about 22 years, if I recall rightly.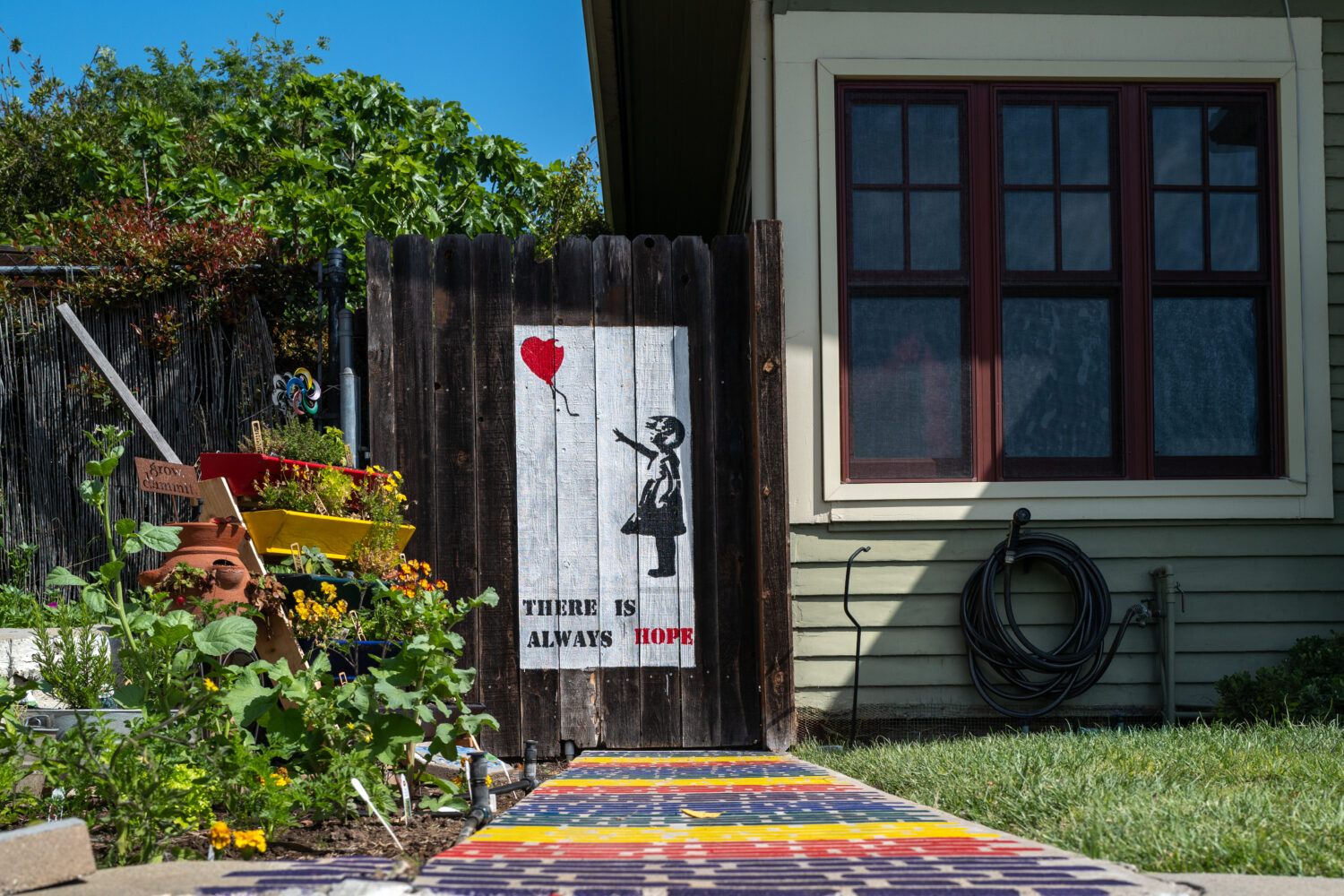 We recently discussed the crazy amount of renovation going on around us, which includes taking houses with architecturally classic character and remaking them boringly boxy, with straight lines and sharp corners. He painted the bricks and graphic as a means of adding color and vibrancy against an increasing backdrop of beige and greys.
While writing, I decided to include one of the other two shots. Vitals: f/5.6, ISO 100, 1/800 sec, 28mm; 10:27 a.m.