I frequently see Loki, who was profiled in my "Cats of University Heights" series, jump onto a fence and into a yard where he doesn't live. Two catio captives, nicknamed Jester and King, call home the place right next door. Today, while walking by, my wife and I saw something else on the fence—the owner's generosity. Don't you want one? C`mon, confess! The persimmons sure look delicious.
What I initially missed, and Annie pointed out, is the tree bearing the fruit. It towers in the blurred background of the Featured Image. The companion provides context, by focusing on the leaves and hanging persimmons, but would be meaningless without the first photo.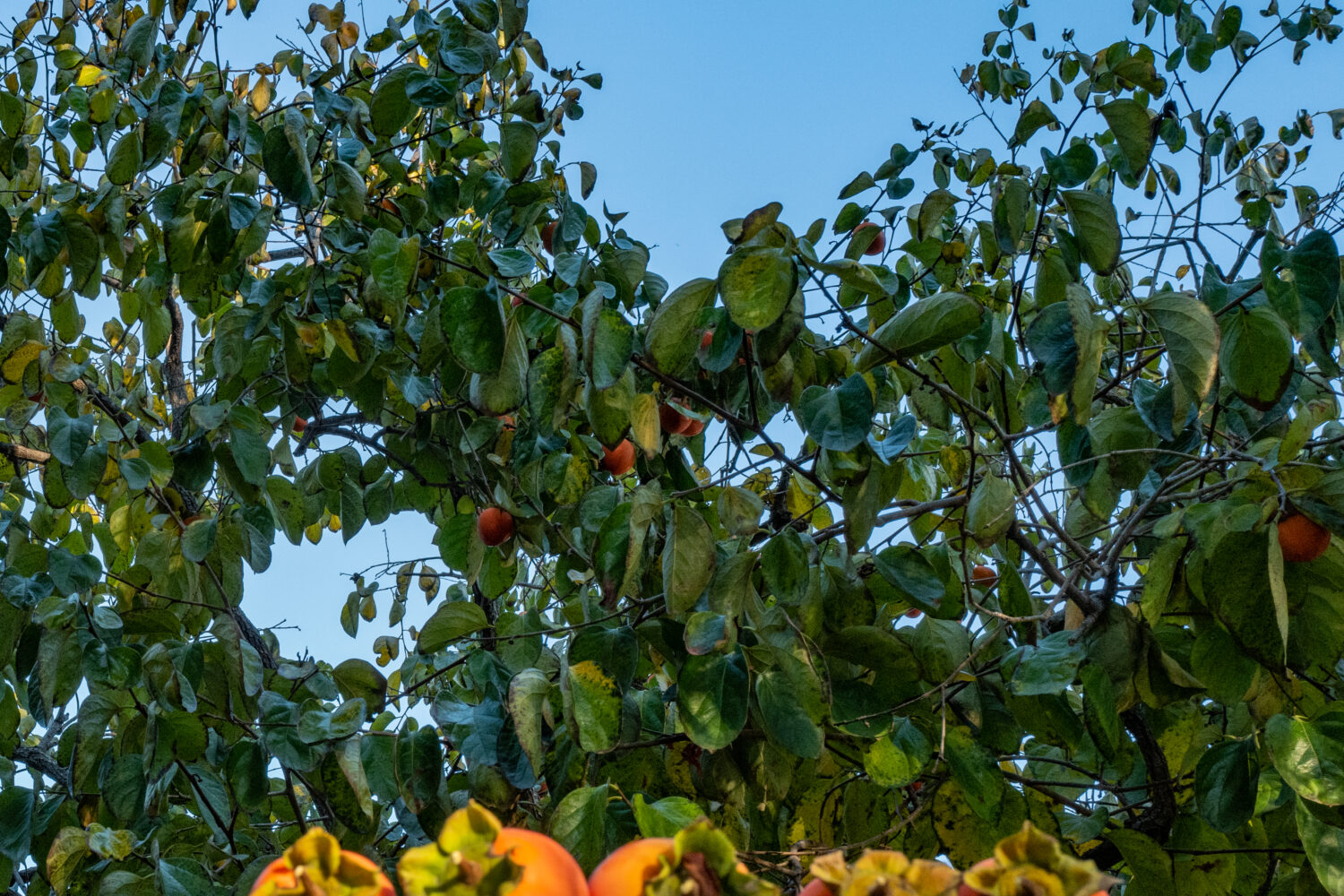 I used Leica Q2 to capture both shots, aperture manually set for each. Vitals: f/2.8, ISO 100, 1/250 sec, 28mm; 3:37 p.m. PST. I am not exactly thrilled for my shadow's presence. The photo is ever-so-slightly straightened and highlights are somewhat emphasized. I chose to preserve the natural light and shadows rather than illuminate the background and blurred tree as Adobe Photoshop Lightroom Classic would have done.
Vitals for the other, shutter speed manually set: f/11, ISO 800, 1/125 sec, 28mm; 3:38 p.m. Yes, this one is edited to draw out the leaves and the tree's tasty treats.