Sometimes, like now, I miss using a telephoto or zoom lens. Tonight, while looking over neglected, archived RAW files, I came across a set from a Sep. 28, 2008 evangelical gathering. Problem: I don't recall what it was or where was the San Diego County venue. Similarly, I can't identify any of the people portrayed in the three portraits that you see in this post.
The Featured Image and companions come from Nikon D90 and 18-200mm f/3.5-5.6 G ED-IF AF-S VR DX Zoom-Nikkor lens. Vitals for the first: f/5.6, ISO 800, 1/200 sec, 130mm; 10:55 a.m. PDT. I suspect, but can't say, that the gentleman is a preacher and the lady is his wife. But, again, and apologies, I don't remember.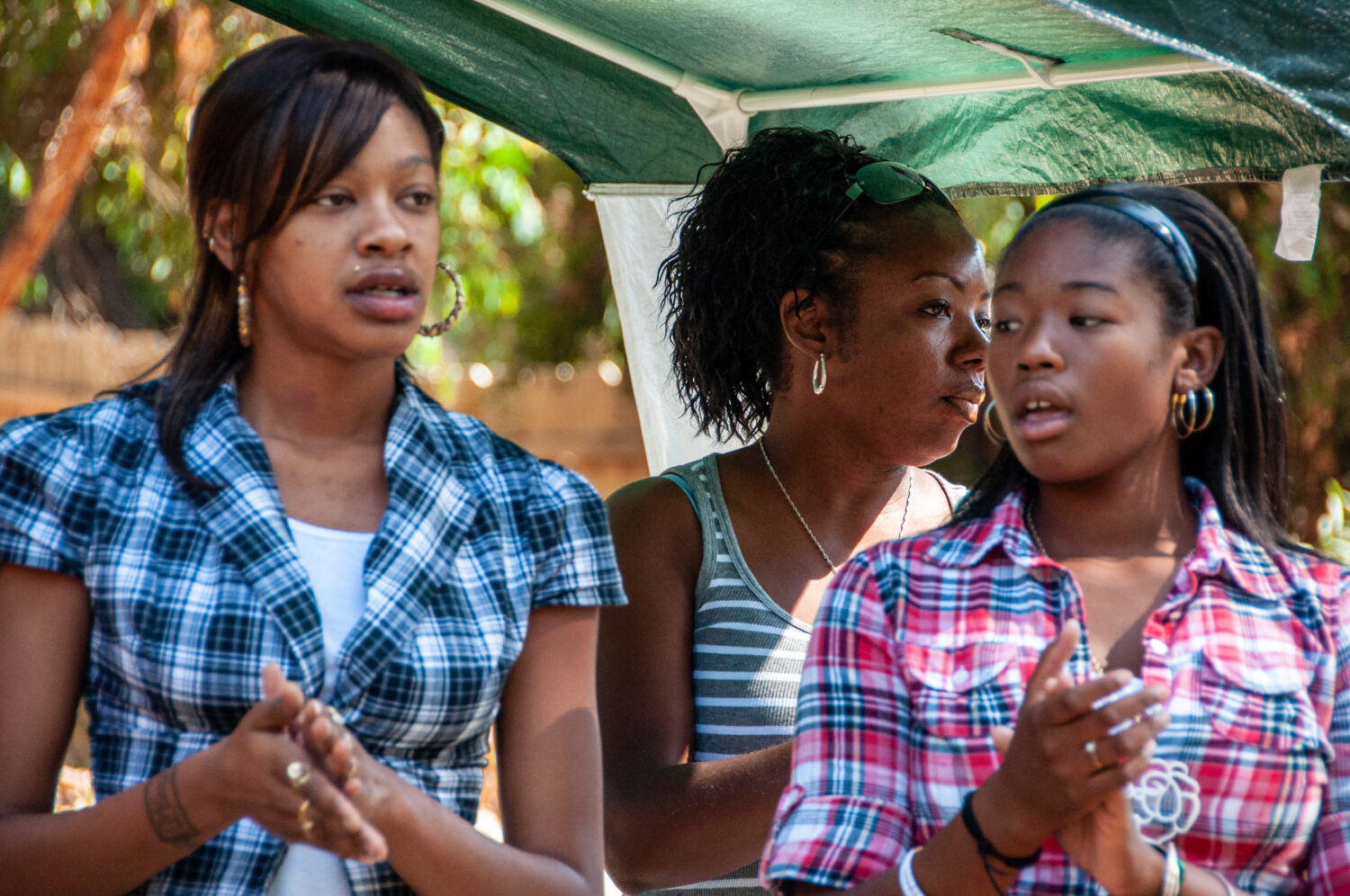 As you can see in the second shot, some women clap to something the speaker said. I am clueless whether focus on the lady middle-behind was deliberate or accident. Vitals: f/5.6, ISO 1250, 1/500 sec, 135mm; 10:55 a.m.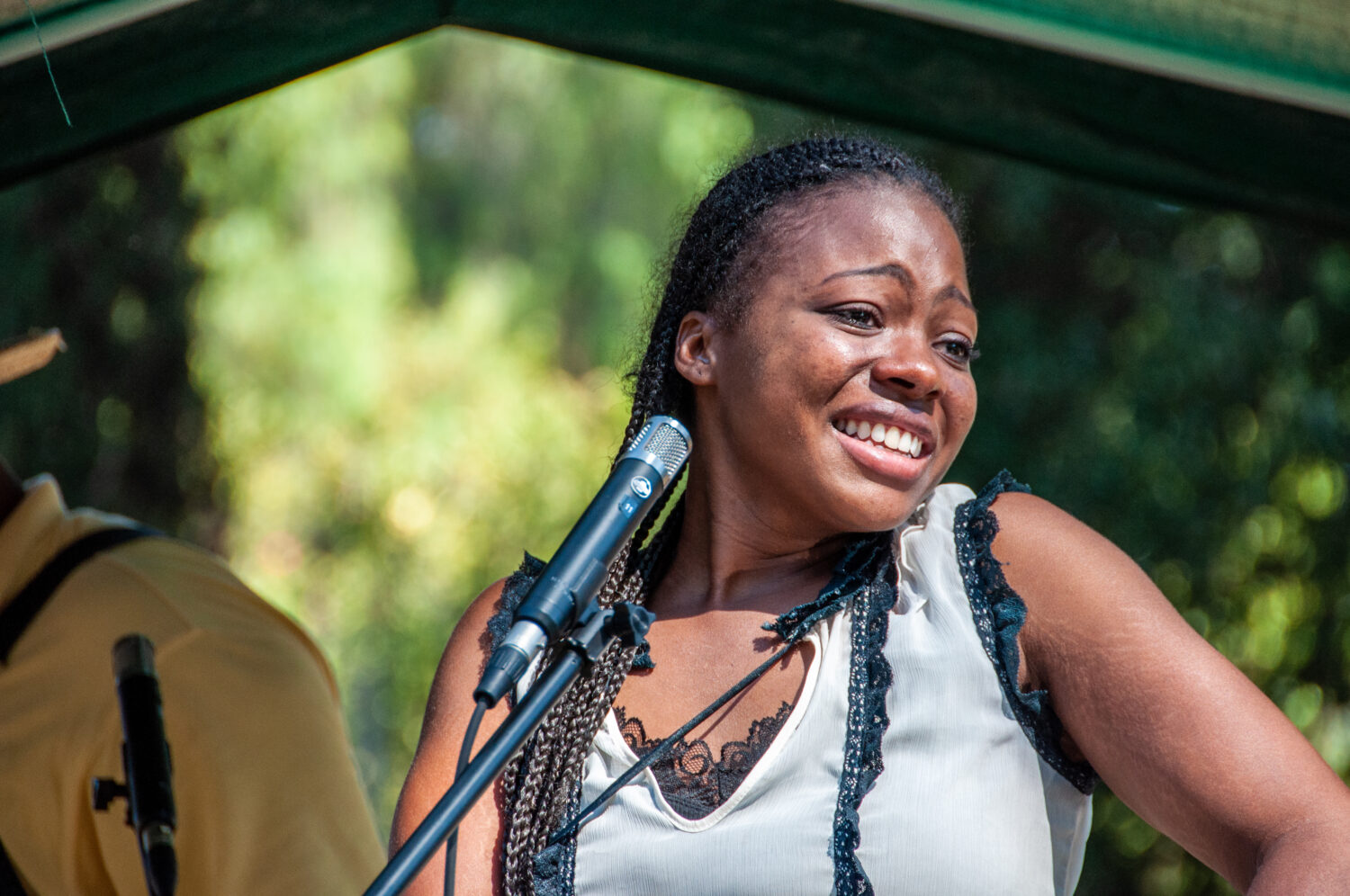 In the last portrait, someone gives an emotional testimony—and, once more, I don't know who she is. Vitals: f/5.6, ISO 800, 1/640 sec, 200mm; 11:03 a.m.
All three are composed as shot—and they are merely a sampling of several dozen captures. I don't recall the reason for going higher-ISO for daylight shooting; perhaps canopy/tent explains. But the grain gives great texture that appeals to me. You?