Trust the wife to have a good eye for the amazing. Today, while walking through Old Trolley Barn Park, which is located in San Diego's University Heights neighborhood, Annie stopped to regard tree bark and photograph it with her iPhone 13 Pro. I almost walked past, ignoring her interest. But quick examination revealed a mesmerizing mosaic that could easily be a painting hanging in an art gallery.
When she finished her impromptu shoot, I set to work with Leica Q2. For the Featured Image, I used the Macro control—activated by turning a ring around the lens barrel. Vitals, aperture manually set for both: f/4, ISO 100, 1/50 sec, 28mm; 10:57 a.m. PDT.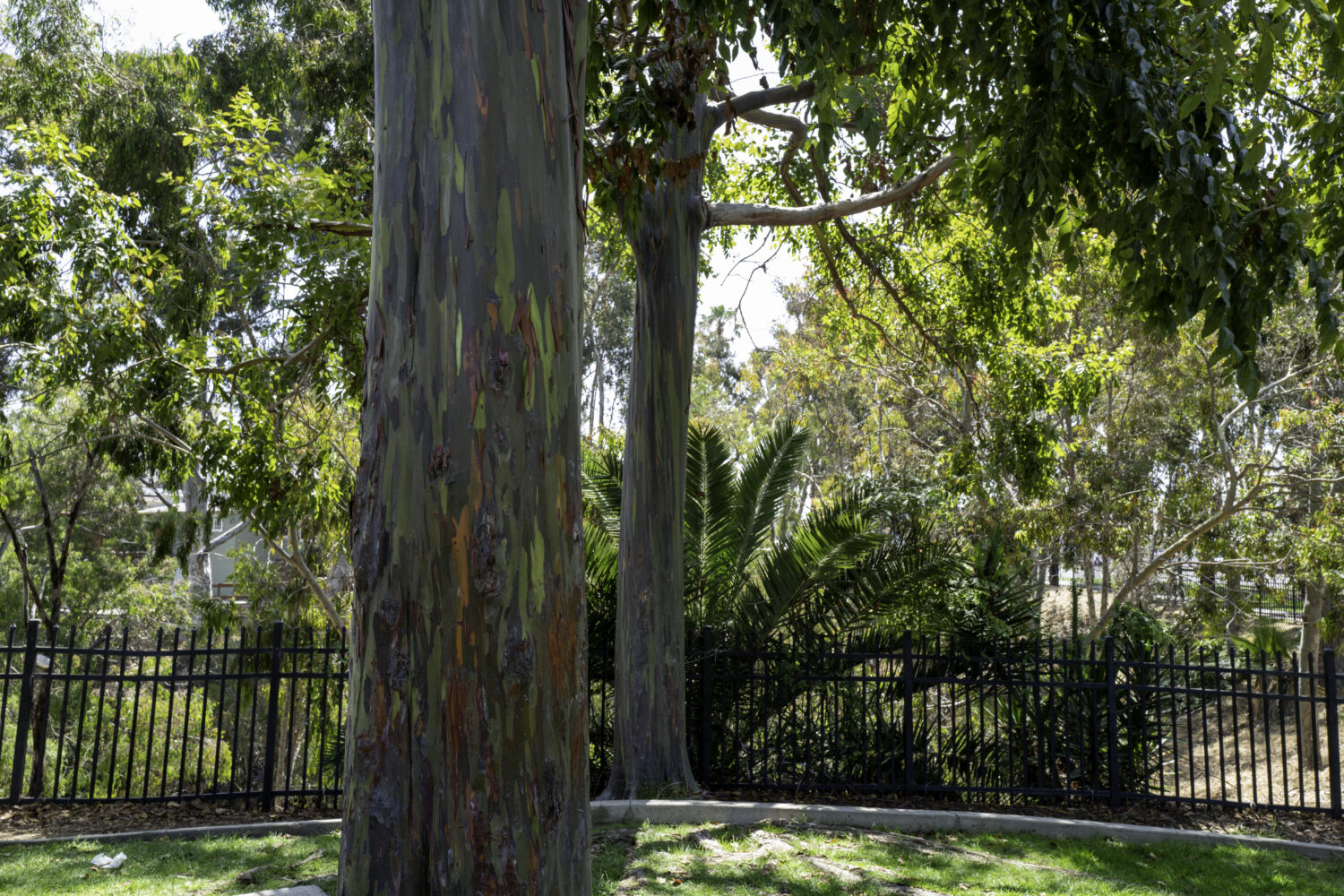 For the second shot, which is composed as taken, I stepped back to include another, similar tree behind. Context is king, as they (don't) say (but I do). Vitals: f/8, ISO 100, 1/30 sec, 28mm; 10:58 a.m.