Call me shocked. On several occasions during the two years leading up to the SARS-CoV-2 (severe acute respiratory syndrome Coronavirus 2)/COVID-19 lockdowns—and at least once after they started—I contacted the woman who managed our rental in Kensington, Md. We lived there just shy of a decade, and I felt sentimental about the place. Should the house become available to rent, or to buy, could she let me know? Absolutely. Promises. Promises.
Opportunity passed unbeknownst to me, and I am baffled about missing it. The house, previously purchased for $56,000 in 1965, sold for $475,000 a few months ago. I had checked on the property's disposition from time to time and never saw a listing, nor is there any indication that there ever was one. Perhaps the tenants bought the place. I'll never know.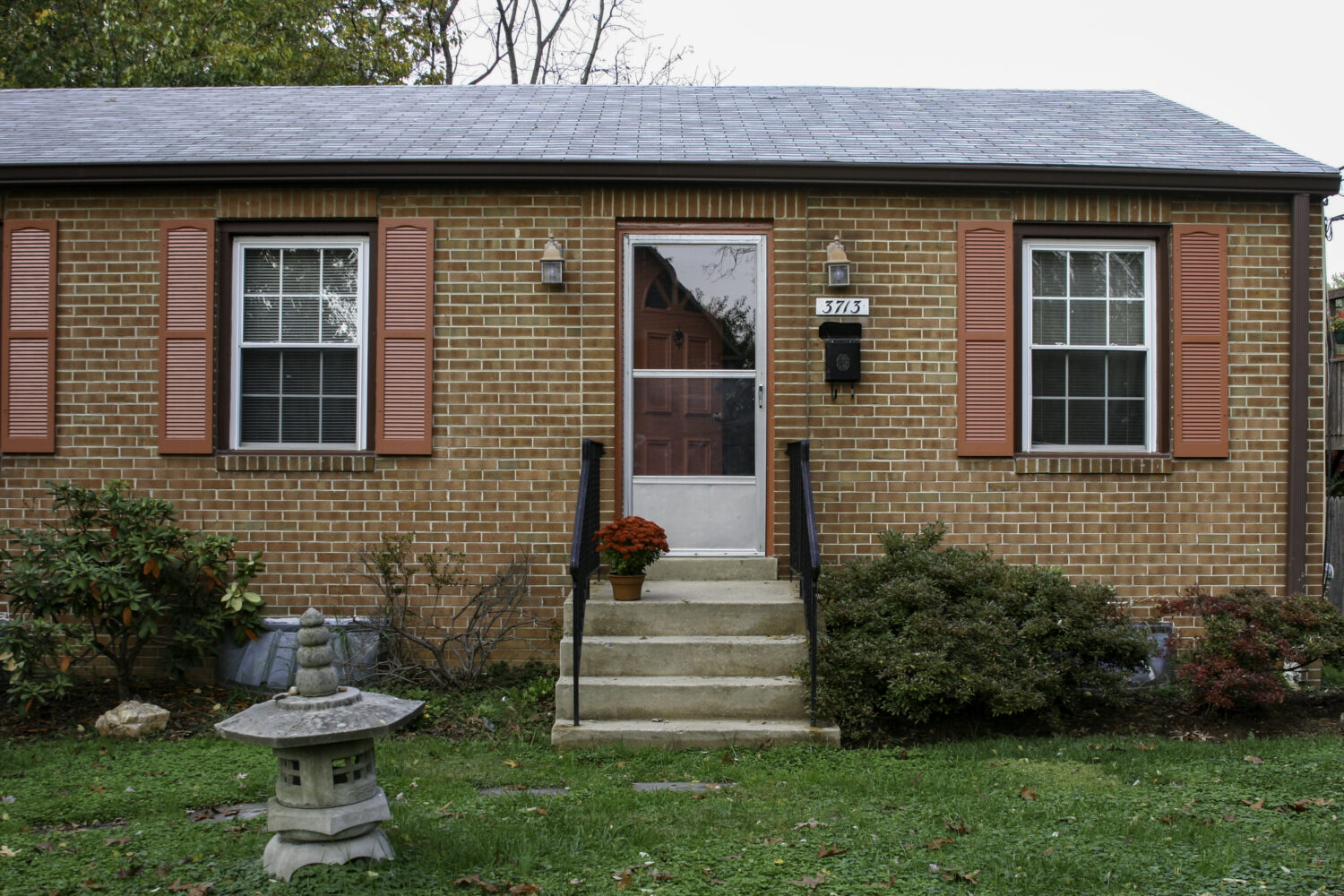 My wife made the discovery today when gathering information about the size of the yard. She wanted to compare with the square-footage of another place, and being familiar with the one she could visualize the other.
Well, wherever and whenever we leave San Diego, the old house won't be our destination. Annie wouldn't have wanted to return there, regardless, and I do share her misgivings about construction and other foibles. Still, I am sentimental. We raised our daughter there into her tweens. Now it's gone but for memories.
---
I captured the Featured Image and companion on Oct. 30, 2004, using Canon EOS 20D. Both photos are composed as shot. Vitals: f/7.1, ISO 400, 1/160 sec, 53mm; 3:08 p.m. EDT. The second: f/8, ISO 400, 1/200 sec, 28mm; 3:10 p.m.