Thermometer touched 20 degrees Celsius (68 Fahrenheit) on this fine Sunday but constant sunlight made for much warmer experience. Unsurprisingly, walkers were everywhere—with dogs or other people—while the occasional biker or runner breezed by.
Naturally, here in University Heights, Old Trolley Barn Park attracted adults and kids of all ages. One gathering specifically caught the attention of my wife and me, too. In what ranks as the largest private event moon bounce that I have seen, a pirate ship inflated for the kiddies.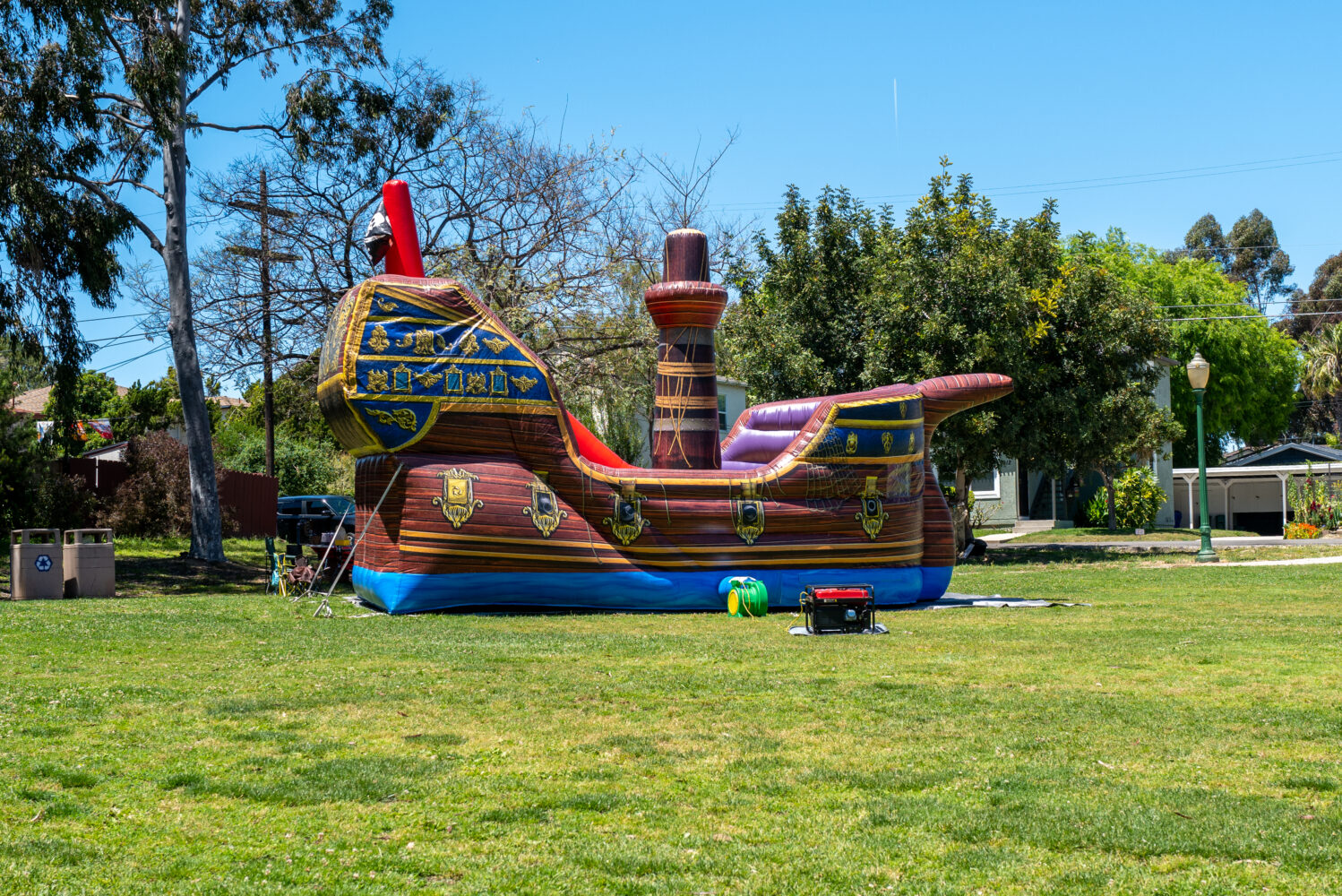 As Annie and I passed close, when was shot the Featured Image, a man joked that the kids could come out if we want to go inside—and, you know, bounce. The gent, wearing black tee with white pirate on it, found the inflatable online. The celebration? His son's seventh birthday.
The first photo comes from Samsung Galaxy S23 Ultra. Vitals: f/2.4, ISO 50, 1/1250 sec, 70mm (film equivalent); 1:24 p.m. PDT. I used Leica Q2 for other, which means to provide some landmarks for comparison—so you can get a sense of the pirate ship's size. Vitals, aperture manually set: f/5.6, ISO 100, 1/320 sec, 28mm; 1:21 p.m.