In September, my wife and I received emails offering a year's digital subscription to the Washington Post—that's web and mobile devices—for $29. I signed up without hesitation and am now a regular reader.
As an editor and journalist, I am fascinated watching how the Post presents stories in the iPad app and on the web. The photo of Abe, from a superb story on selfies in Washington, is attention grabbing. The one above is from the app, but the web version below has the more compelling headline, which would move me to click over the other.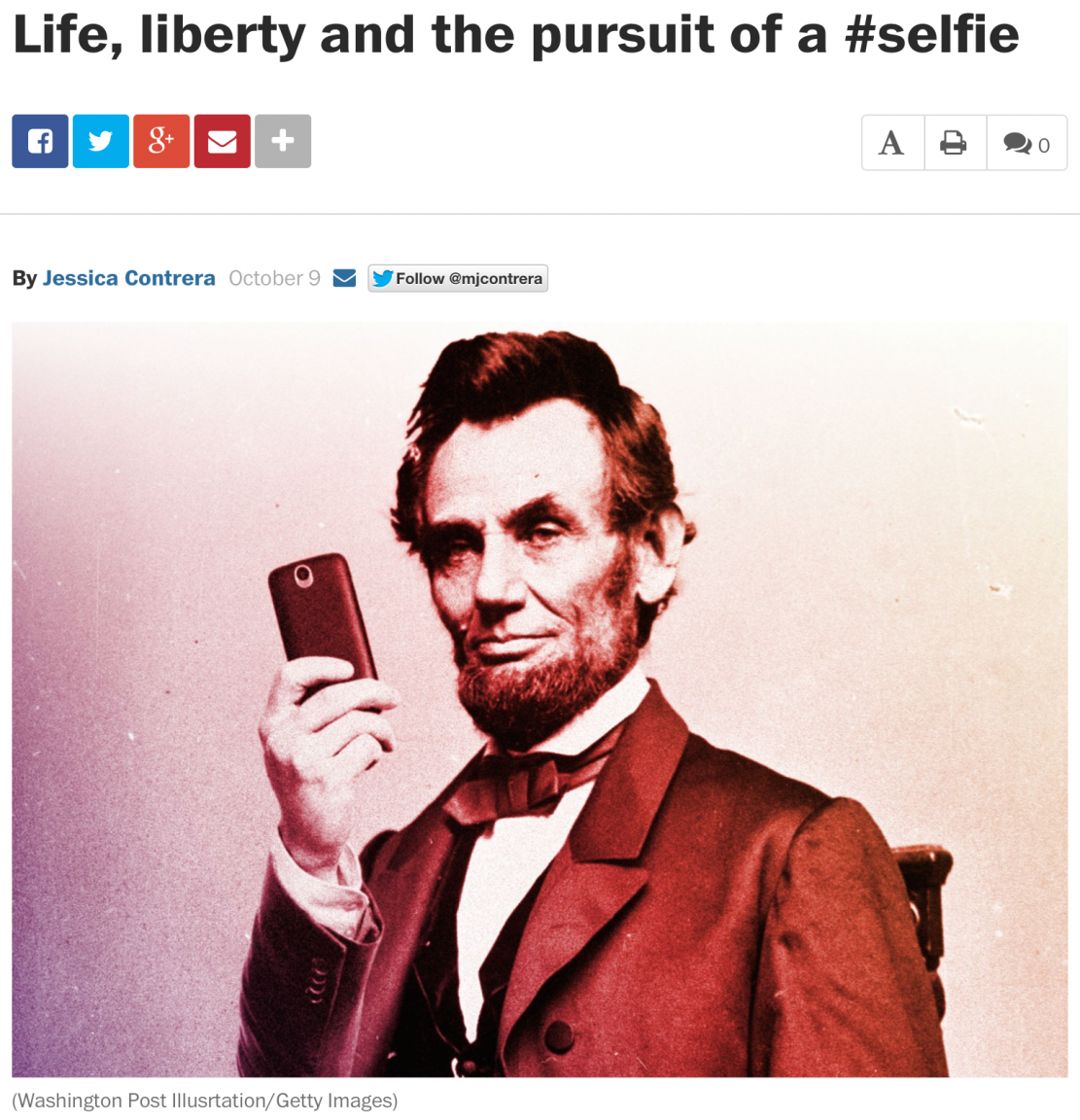 By contrast, editors really shine with the Ebola "Grim Equation" headline, dek, and graphic, which is super compelling. I almost certainly would skip its counterpart on the web.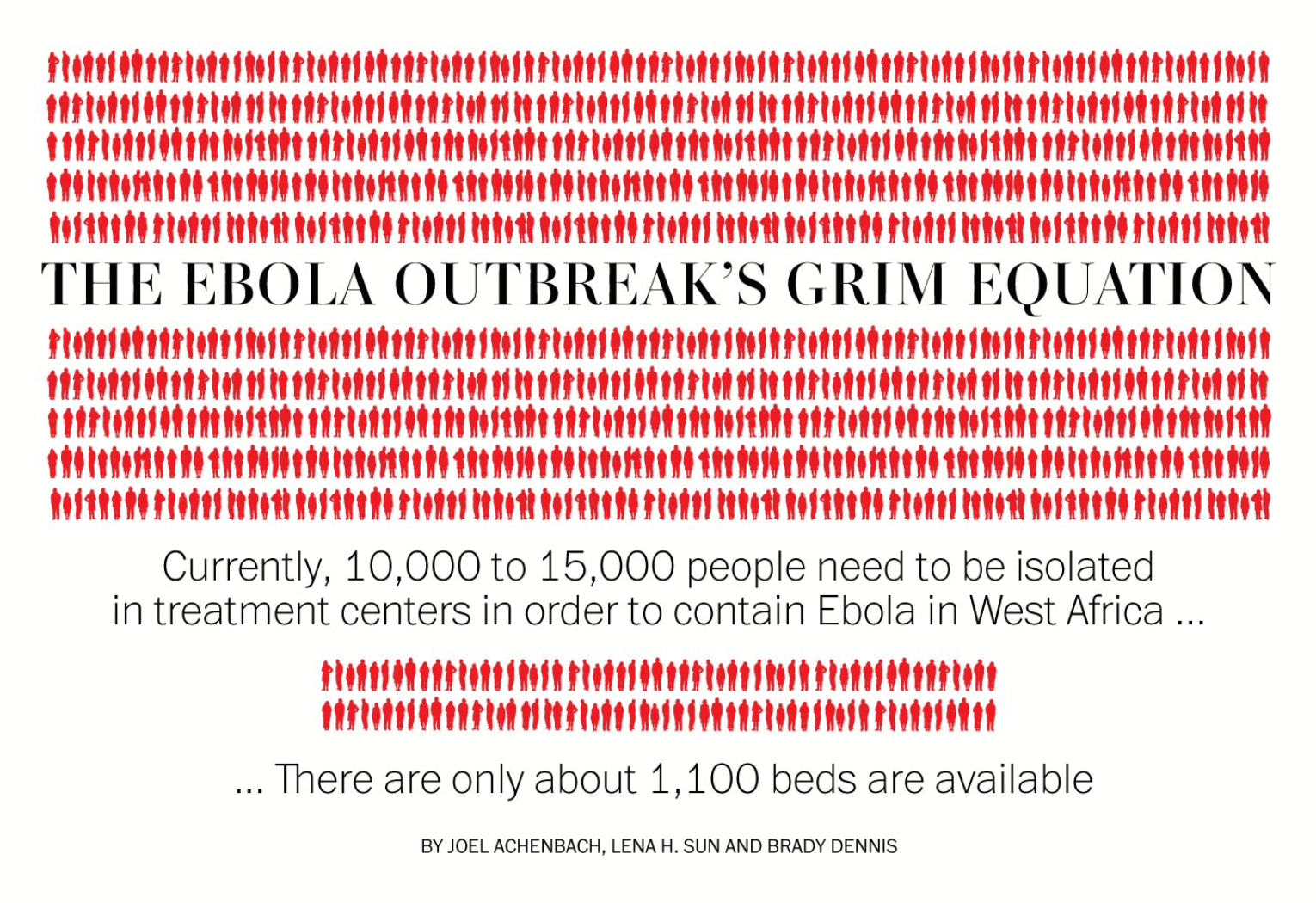 That said, as seen below, the video will grab some readers, and it's a great hook. The scary story is great reading either way, from app or web.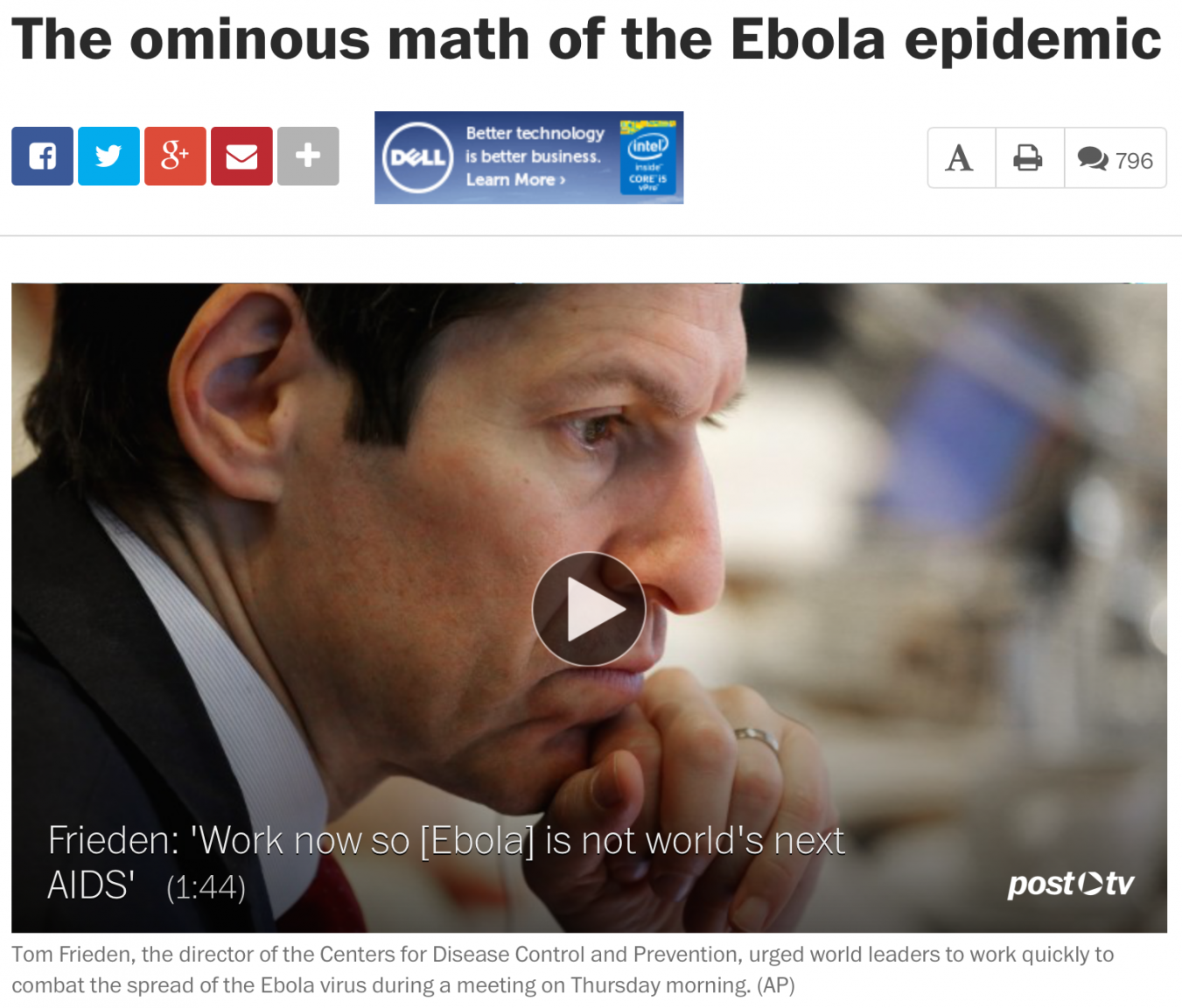 Headline editing and story presentation is an art. There is no science to it. SEO practitioners—that's Search Engine Obsession, in my mind—would have you think keywords and the math behind Google determines which stories matter. Bullshit. The news editor's goal should first and always be real readers. Stories like these are meant to be read—for a long time.
That's why I say audience should be the only measure for advertising. Pageviews and traffic are anachronisms. People, who they are and how long they spend on stories, matter more.