Google got me. Not because I didn't get the joke but for how far it actually goes. Perhaps you saw the April 1st post, "Re-rethinking computing", which introduces the project from a "rogue team of engineers…Today, we're excited to announce a way to make your Chromebook self-browsing". Of course, it's an April Fools gag.
I first saw the post on my Nexus 9 tablet while exercising on the stationary bike. Later, thinking to post a quickie to Google+, I pulled up the URL from synced History on Chromebook Pixel LS. On the N9, I had clicked the post's last link, which did nothing special but when opened on the Pixel took me to the Chrome Web Store with option to install the self-browsing extension. Now that was unexpected. What to do, what to do?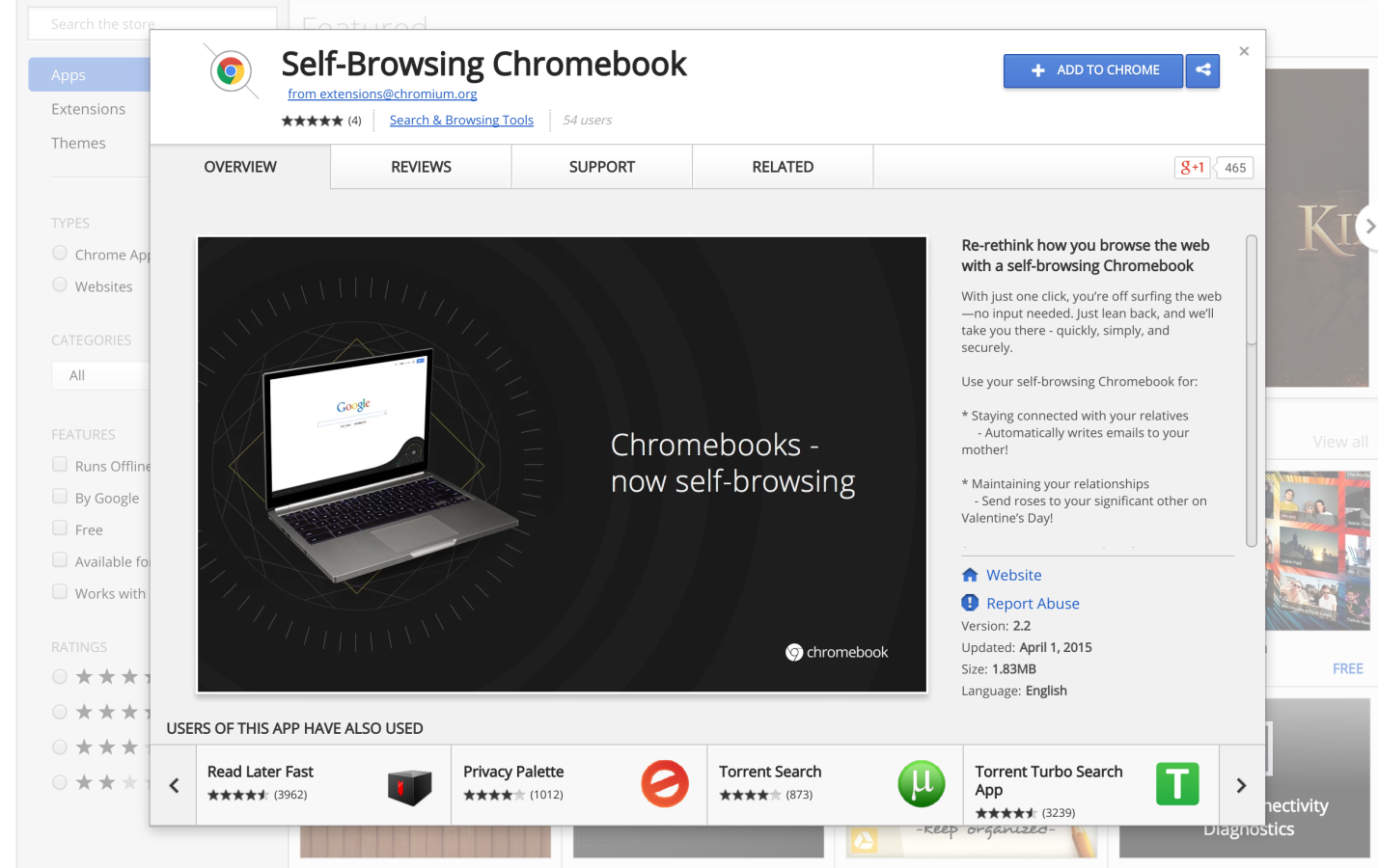 When you're being pranked, and you know so, how far do you go? "The best April Fools are the ones which are real", my BetaNews colleague Wayne Williams says. Indeed they are. So I installed the extension and launched it—the self-browsing began! Hilarious.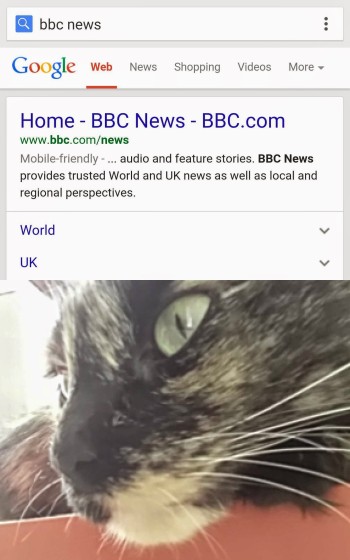 I would have ignored the whole thing as a worthless prank, but as a wordsmith clever phrasing gets me every time. The Fools blog ends: "The first version of our self-browsing software is now available at this very easy to remember link: http://goo.gl/1Htv4S. Give it a shot—then sit back, relax, and watch the future unfold. This is the last link YOU will ever click". I love the last line.
If you're on a Chromebook and looking to waste a few minutes, install the self-browsing extension linked above.
The other Google gag of note: #ChromeSelfie". When browsing the web on my Nexus 6 soon after midnight, an orange notice spanned the lower screen: "NEW: Share your #ChromeSelfie". Sure enough, you can snap and share. The selfie fills up half the screen. Go on, prank yourself.
Editor's Note: A version of this post appears at BetaNews.