Today the New York Times spammed my inbox: "We've just launched an innovative virtual reality platform that will transform the way you experience stories. As one of our most loyal digital subscribers, you are entitled to a complimentary Google Cardboard virtual reality viewer for an enhanced viewing experience".
I took advantage of the freebie, thinking that this thing, which literally is a cardboard box, should be an April Fool's hoax. I kinda heard about it before but ignored. Cardboard boxes are for Amazon packages and cat play after they arrive. High-tech gadgetry, c`mon? What? Is this the newest thing in recyclable tech? 
Mine is free, but others will pay (eh, why?) because various vendors sell the kit. I do not fib. DODOcase gives its thingy fancy name Virtual Reality Pop-up Viewer, which sells for $24.95. Powis Viewr 2.0 looks loads fancier, for 5 bucks more. Did you use Mattel View-Master as a kid? The Google Cardboard version lists for same price, but, sssh, Amazon will sell you one for $19.95. Well, Hell, I should feel privileged to get one for free.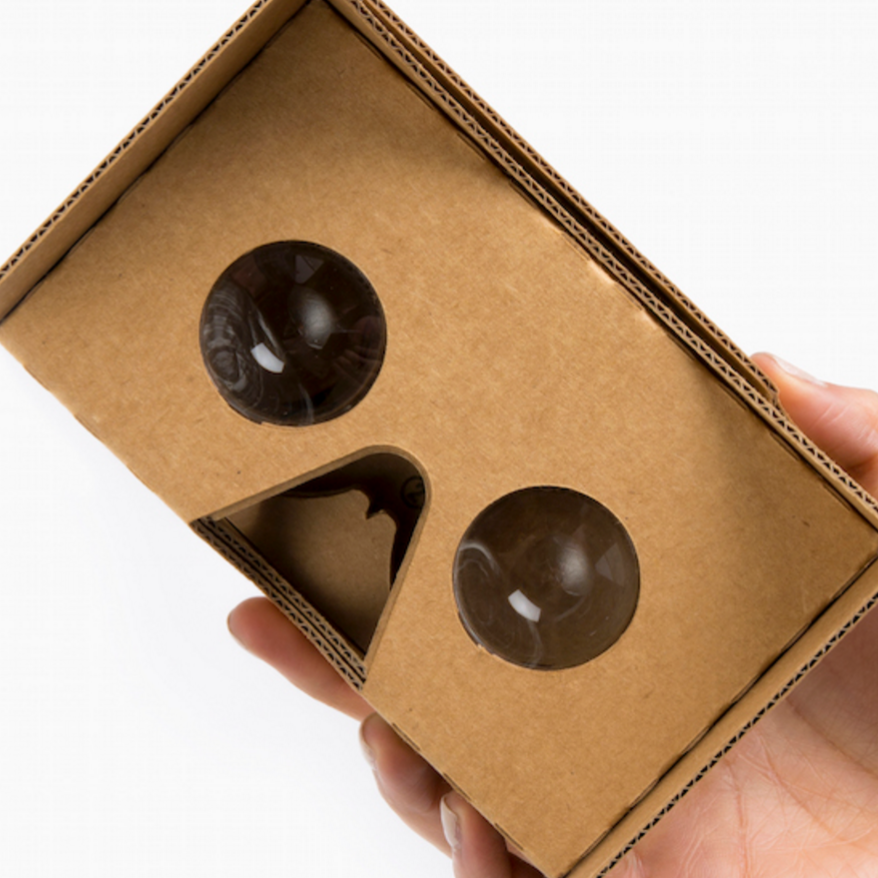 What cracks me up is the Times referring to me as one of the "most loyal digital subscribers". Who's managing the database over there? Prissy the Poodle? My loyalty starts and ends with the newest promotion. My subscription has been on life support for more than two years. I call to cancel, the NYT rep offers a three-month deal to keep my business, and I continue. The current one is tablet plus web, 99 cents for three months. In about 70 days the process repeats, but for higher payment, or we really do part ways.
Meanwhile I wonder: Virtual Reality in a cardboard box? Here kitty, kitty.