I spotted three cats on North Ave. here in University Heights on the same block in two different yards. None was friendly, and one hissed when I approached but held its ground. The featured image is the twain that I disturbed. As I walked down the sidewalk, the one in the foreground caught my eye. I captured a couple shots and moved in closer for better composition. That startled the other out of the bushes to the left; I hadn't seen it.
Last night, I snapped some street shots at dusk, and used the Fuji X-T1's dedicated light Sensitivity dial to switch down from auto-ISO 6400 to 200. It's a dual dial: Sensitivity top and Drive below. In near darkness, while moving one I nudged the other—from single-frame (S) to low-speed burst (CL). That setting error let me capture a sequence as the other cat exited. Lucky.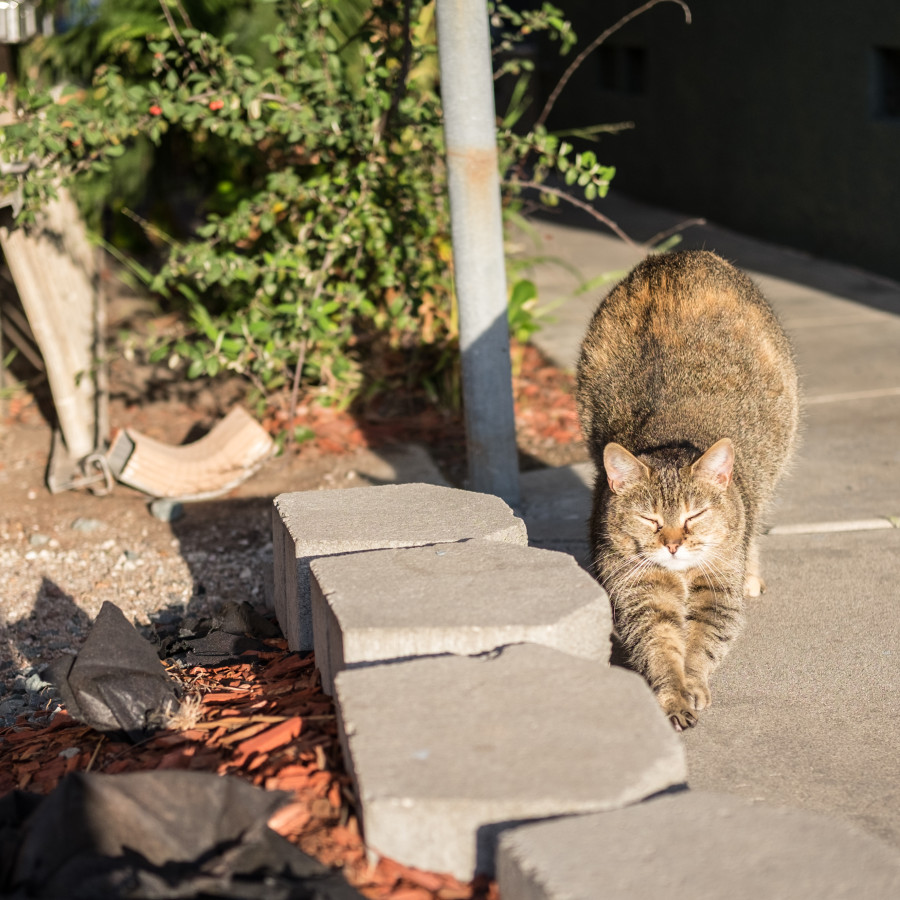 The remaining cat paid me little attention. I approached in friendly manner, and the kitty stretched as the second image shows. But I stopped, when the furball hissed, so I let it be and walked on—only to see another feline in the grass a few yards beyond. That cat retreated, too. Zero for three; not a good day to play the lottery.
But my bad luck didn't end there. I edited the three selected photos on a MacBook Pro using the Pixlr app—something I won't do again. I started with the RAW files, which I carefully cropped before applying the Ingrid filter. Problem—big one: Pixlr stripped all camera info from the EXIF. I double-checked the settings; not user error but the app's.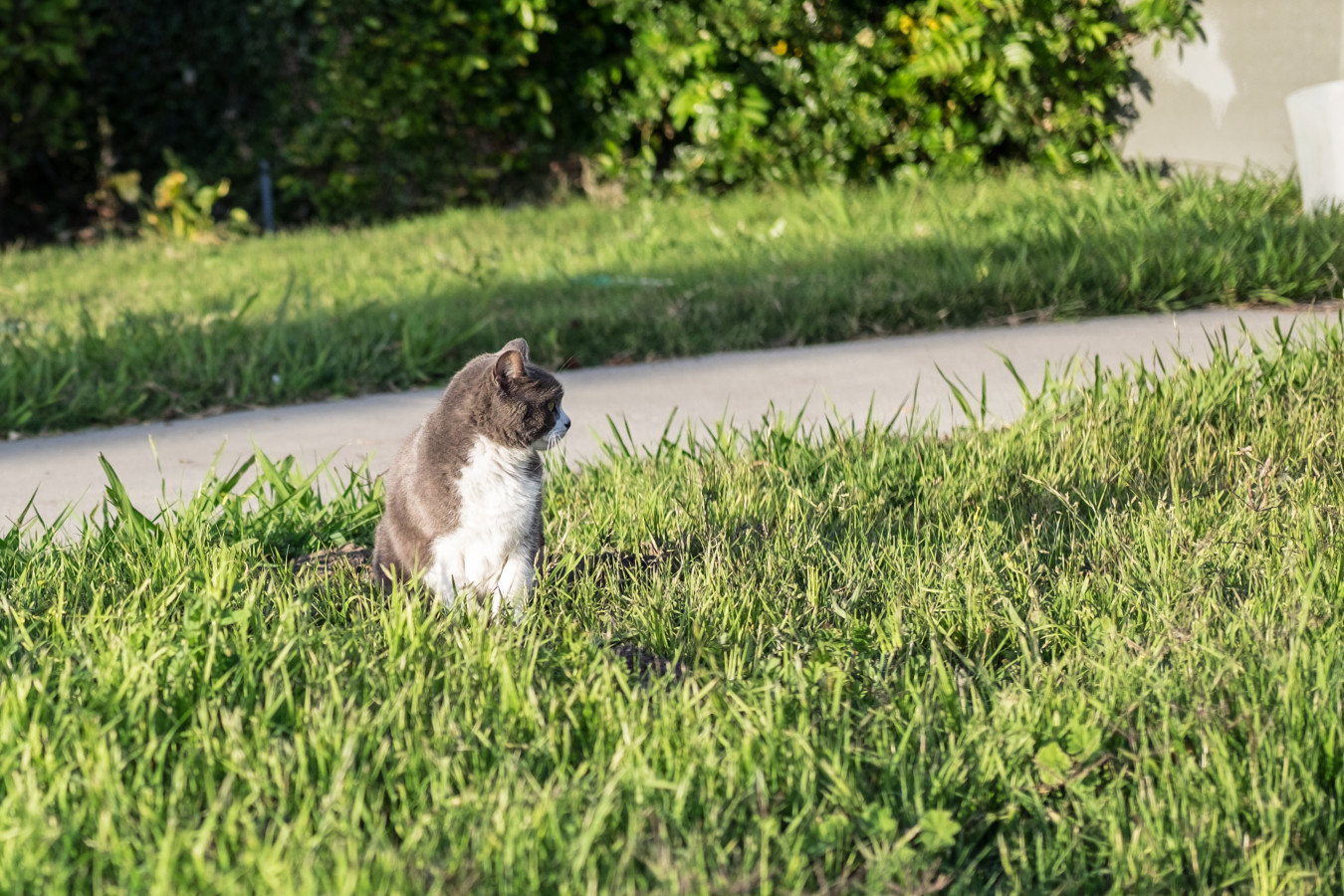 So-o-o, I reedited the RAW files in Adobe Photoshop Lightroom, applying no filter but adjusting Clarity and Highlights after cropping. I chose different aspect ratios to remove unwanted elements: 16:9, 1:1, and 3:2, respectively.
I captured the cats using the Fujinon XF35mmF2 R WR lens mounted on the X-T1. Vitals, in order: f/2, ISO 200, 1/2900 sec, 35mm; f/2, ISO 200, 1/1900 sec, 35mm; f/2, ISO 200, 1/1250 sec, 35mm.