Did you know that mopeds typically are bigger air-polluters than cars or trucks? Kind of diminishes their mystique, don't you think? Yeah. Yeah. But I would still consider riding (and owning) one. Some newer models' emissions are cleaner (and, yes, that's a justification).
I shot this scooter nearby the bridge that crosses Washington Street to The Hub shopping plaza, on March 2, 2017, at 11:41 a.m. PST, using Fujifilm X100F, which settings were changed to those used by photographer Kevin Mullins, with Classic Chrome film simulation. Vitals: f/4, ISO 400, 1/950 sec, 23mm.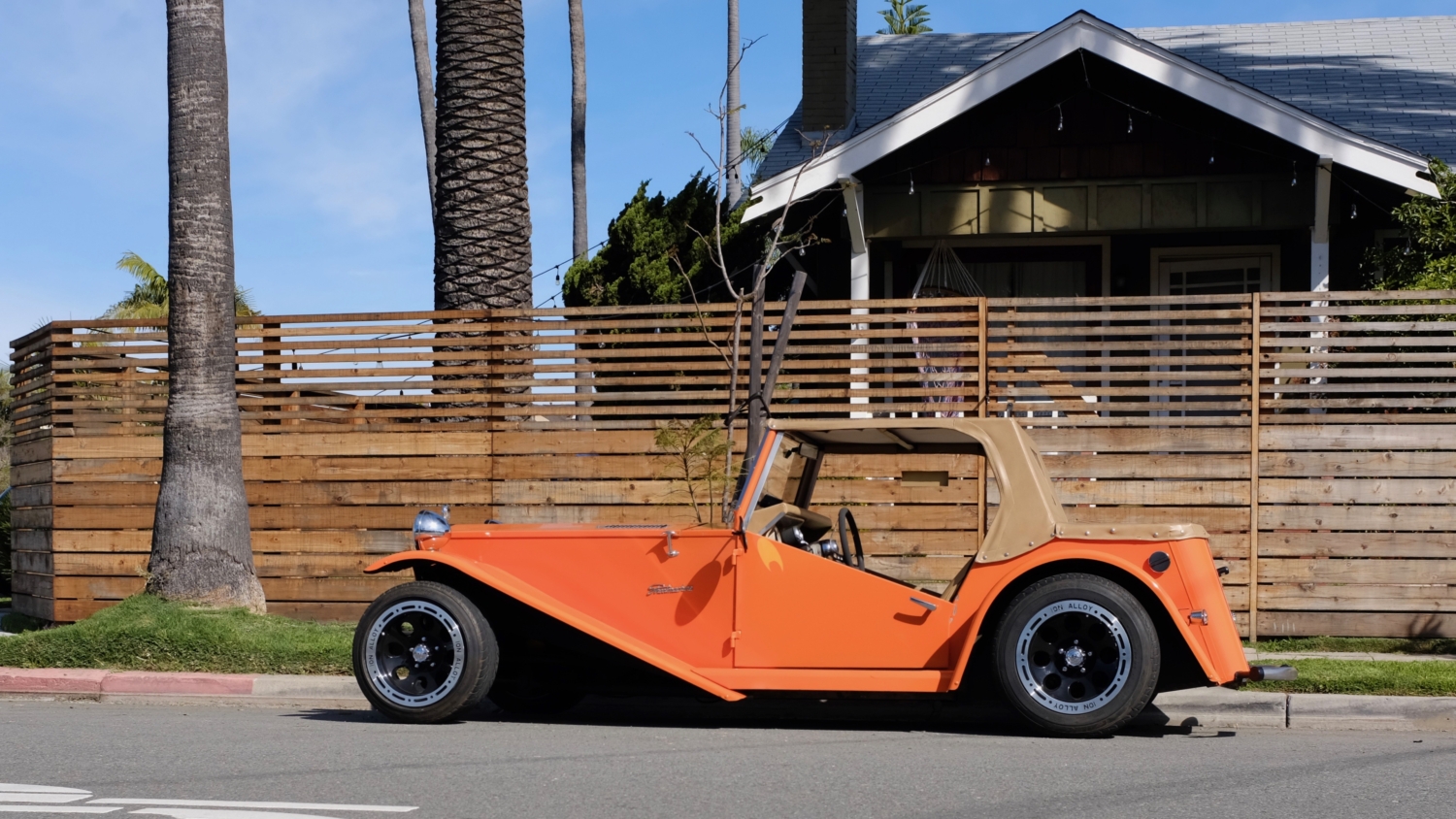 On the topic of vehicles, this orange buggy is a Cleveland Ave. fixture that occasionally parks on Monroe, where I spotted it today. Something about the thing makes me think of my (long-ago departed) Uncle Glenn, who drove a yellow dune buggy. I loved riding with my cousin Dan on the back of the sportster, which was great for summer transportation. Too bad, Maine is cold and snowy for most of the year. But, hey, why not?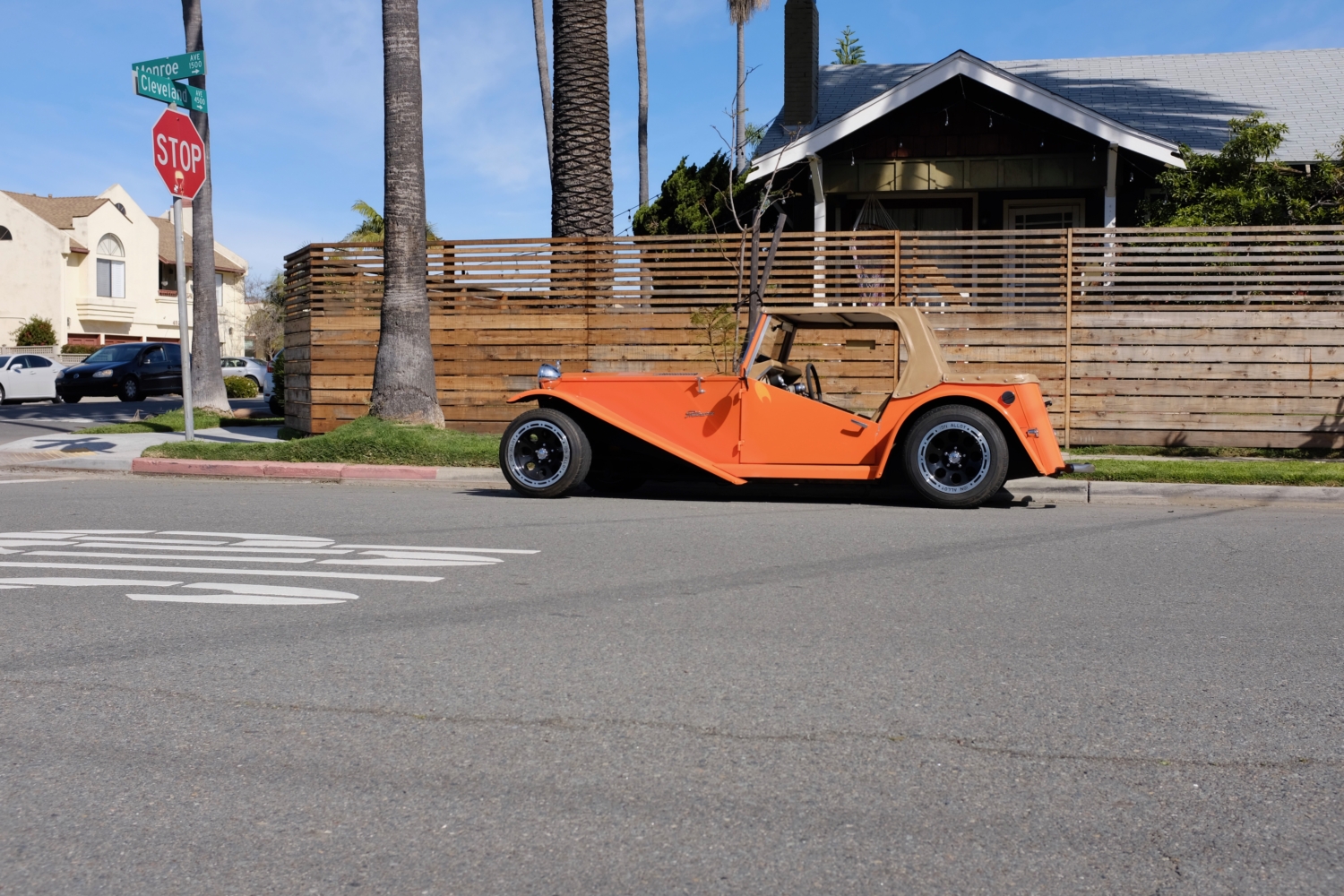 Both photos are also X100F shots. The first is cropped and the second is the straightened original otherwise unaltered from the camera. The buggy is actually orangier—if that can be a word—subdued by Astia film simulation. Vitals: f/5.6, ISO 200, 1/750 sec, 23mm; 9:31 a.m. PST.