Six years ago in October, I photographed a stunning sunset spider using Google Nexus S smartphone. On July 17, 2017, at 7:16 p.m., another opportunity came—and I felt bad for the arachnid.The nighttime web attached to bush and parked car. If the owner(s) were to go out…
I shot several portraits with Leica Q, using dedicated Macro mode, and also iPhone 7 Plus. The digital camera delivered better than the smartphone—not that the Apple device did poorly. The Featured Image is a close crop from the original using Adobe Photoshop Lightroom. I shoot in DNG (Leica's chosen RAW format) and convert to JPEG. Vitals: f/2.8, ISO 100, 1/80 sec, 28mm.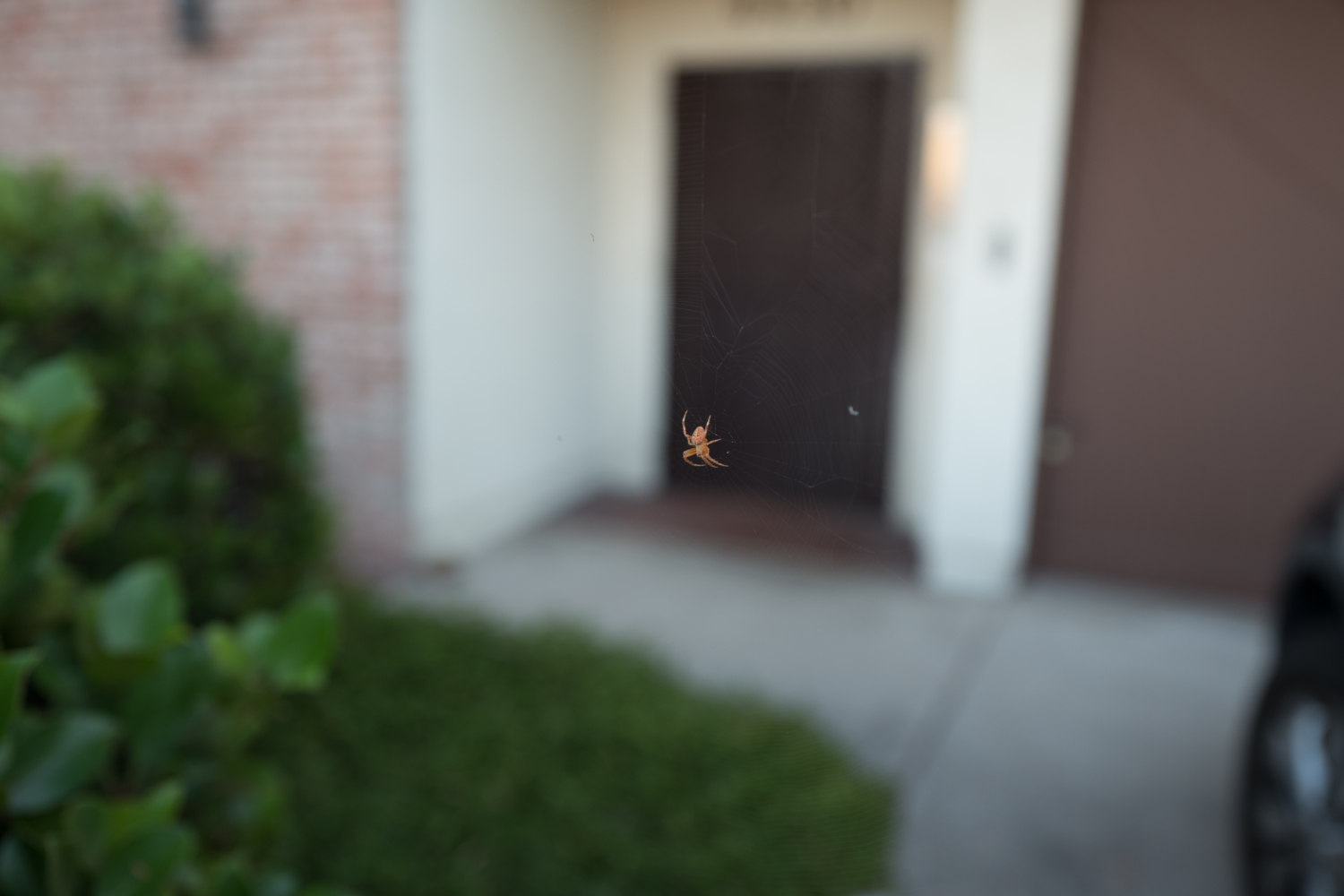 The second image is the uncropped original, to demonstrate how much detail the Leica Q's 28mm f/1.7 Summilux lens and 24-megapixel full-frame sensor capture.