While walking down Maryland Ave. late this afternoon to the grocery store, what looked like two birds locked together swooped by me. As I turned my gaze across the street, the one dropped the other before perching on a building. There waited the first hawk I ever recognize seeing. Had the Leica Q been with me, I could have manually focused in the moment and close-cropped later during post-production for detail. Instead, I made do with the iPhone 7 Plus second camera, which acts as a 2x optical zoom.
The smartphone poorly addressed the lighting, measuring from the brightly-lit background—something I could have compensated better for if not in a rush. The bird wouldn't wait around long. The Featured Image, and its companion, are both heavily edited; in the first, I purposely blew out the sky's highlights to contrast against the urban structure and to brighten bird and building.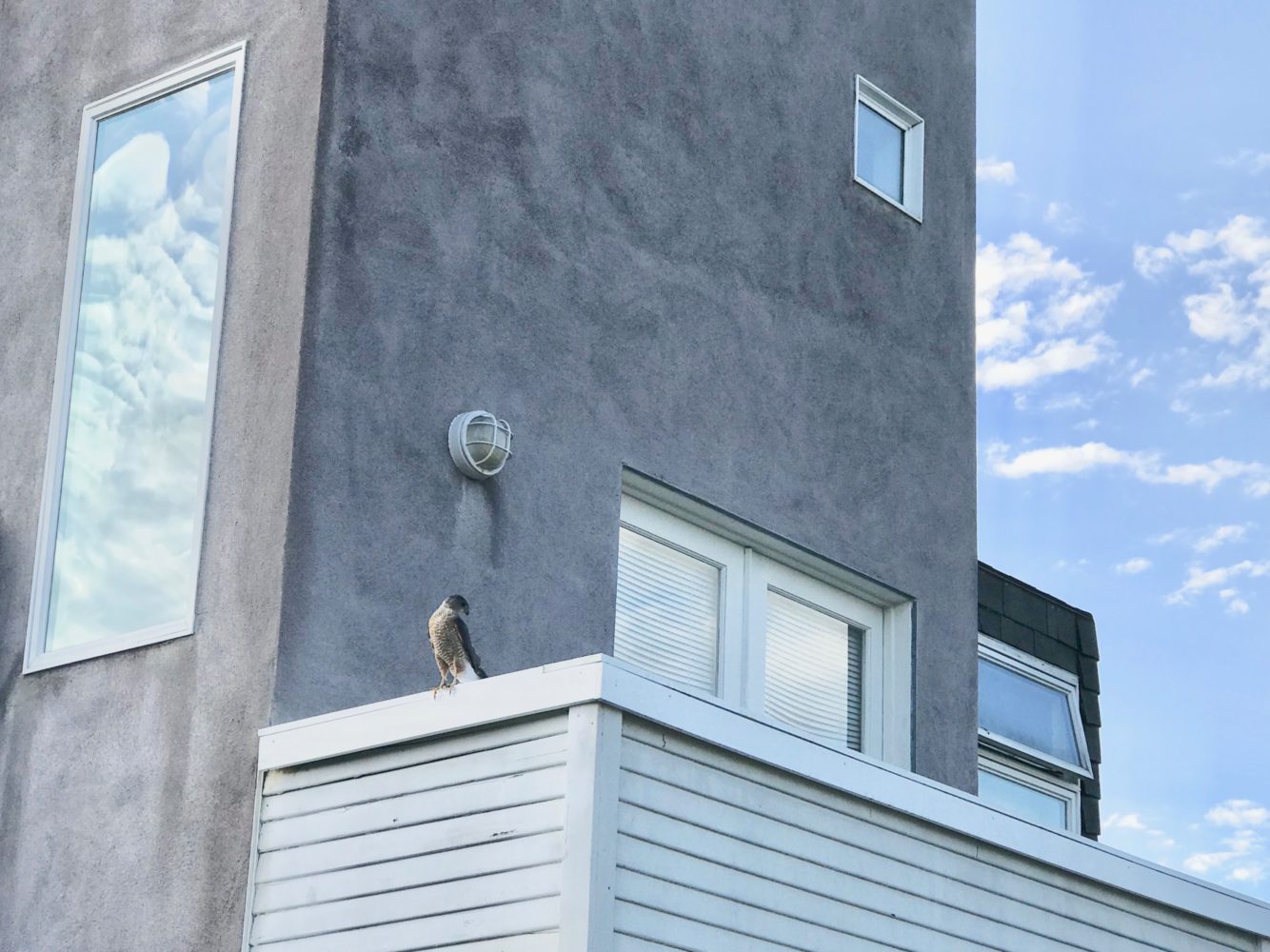 There are days that I wish for a camera with real telephoto lens, which neither the Apple nor the Leica provide. But most days I don't need the reach; fixed-focal-length prime is lens enough. Besides, there is opportunity in the situation—the hawk is portrayed in context of its surroundings rather than fine detail that zooming in would present.
Vitals for both photos: f/2.8, ISO 20, 1/465 sec, 6.6mm; 5:22 p.m. PDT.