To renew, or not to renew, that is the question: Whether 'tis nobler in the budget to suffer the slings and arrows of haughty annual fees, or to take leave of a parade of animals—and by opposing end membership? Surely Shakespeare wouldn't approve, but since he can't come crying copyright infringement, well…
Our annual San Diego Zoo passes expire on April 30, and "Another year?" is question of the weekend. My wife and I trucked over to the animal refuge this morning and got great value from the hour spent walking about and looking at the beasties. But is that experience enough to warrant another year? 
Interesting the change in photographic equipment makes, and also timing. We arrived soon after zoo opening, before the sun beat down and when animals were more active—if for no other reason than feeding time. We greatly enjoyed a leisurely visit to the polar bear paddock, where two of the roly-polys played in the water and another rolled around gleefully on its back. On our last trip, crowds and sleepy carnivores were spoilers.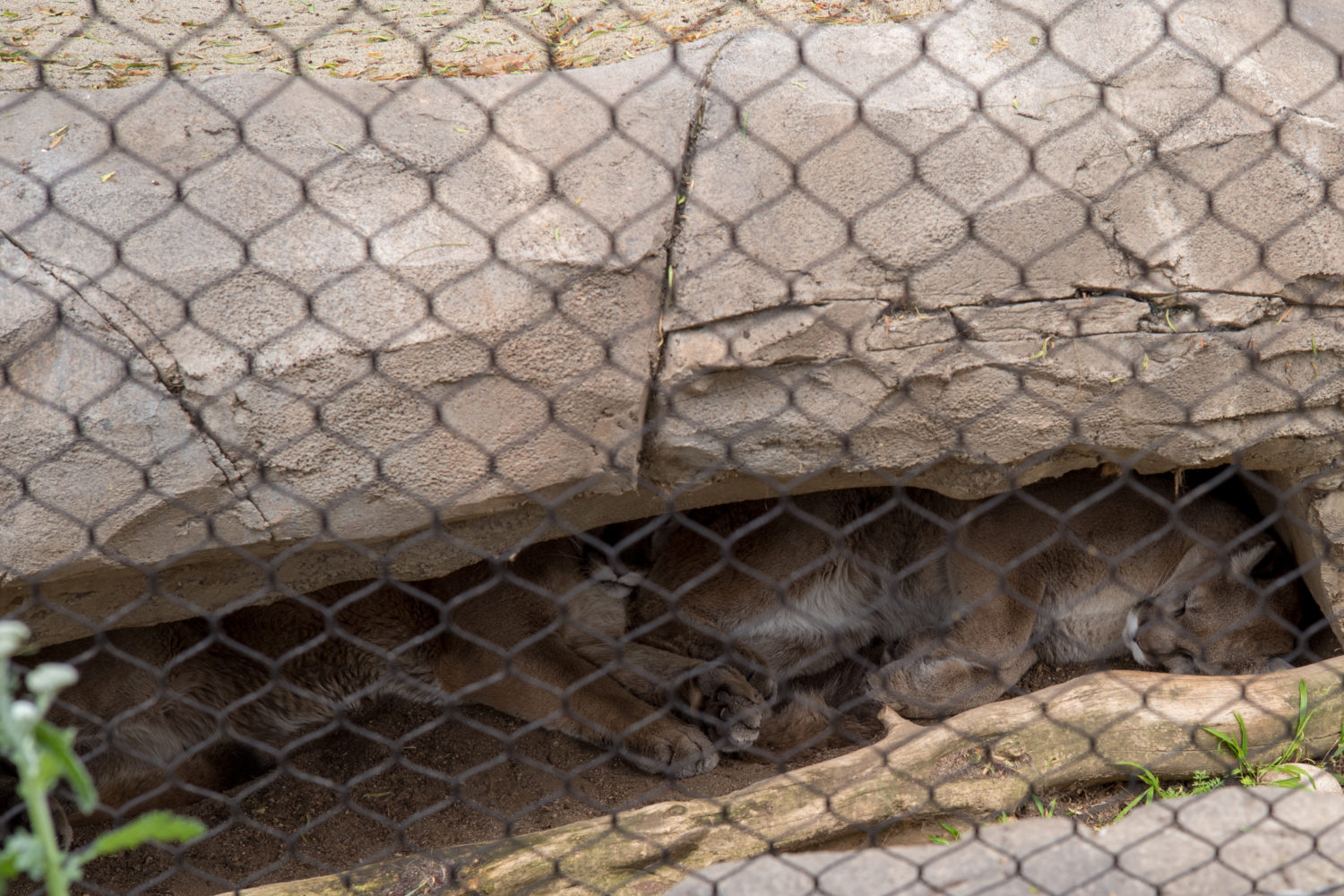 During our early forays during 2017, I either carried along Fujifilm X-T1 or Leica Q. The few photos posted, mainly from afternoon jaunts under glaring sun, is testament to how fruitless were my nature photography efforts. But today, carrying along manual-focus rangefinder, I much more enjoyed capturing beastie portraits—some of which satisfy enough to share. That said, there are no award winners here. Perhaps, as I get more familiar with the camera, future moments will be better remembered.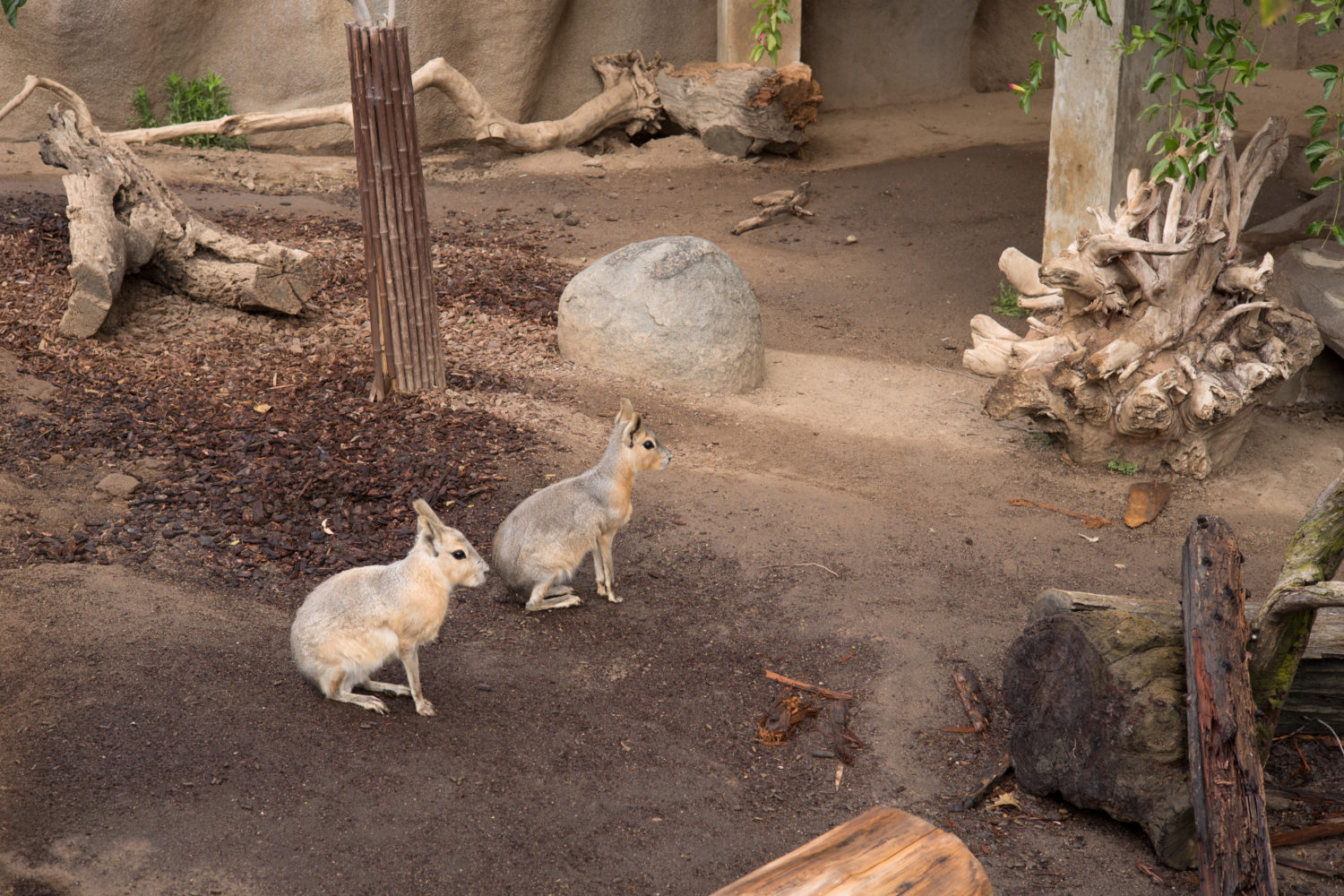 The Featured Image, captured with Leica M10 and Summarit-M 1:2.4/50 lens, is one of the three pandas—I believe, uncertainly, youngster Xiao Liwu. He was playful and seemingly putting on a show for the onlookers. I took this photo when he stopped to pose for several minutes. Aperture for this one and the others is f/5.6. More vitals: ISO 100, 1/45 sec, 50mm; 9:47 a.m. PDT.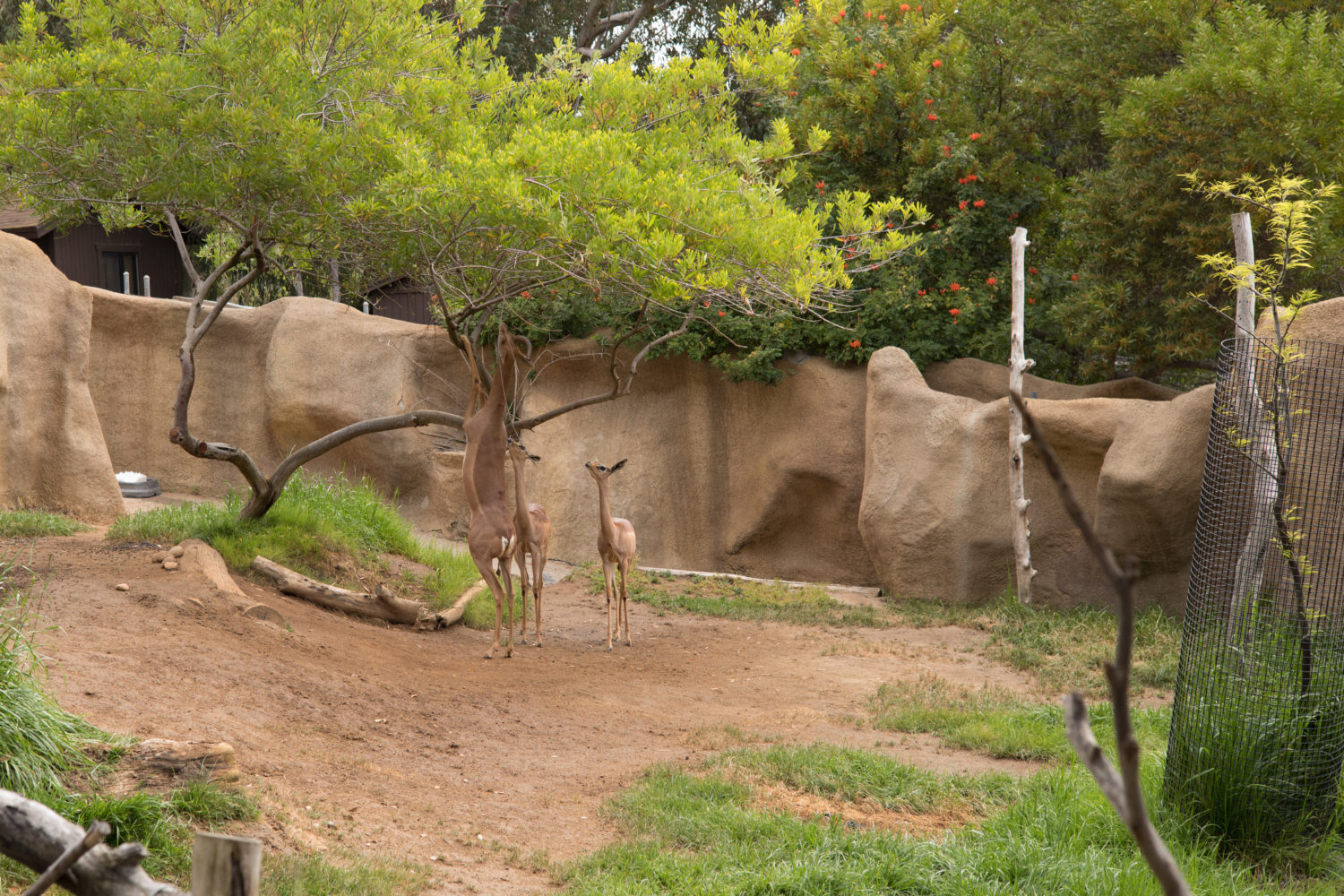 The second portrait is of two sleeping mountain lions. They're so sweet, like little cats, and so seemingly harmless—which, of course, they aren't. Precision manual focus removes problems automatic would present when shooting through a wired fence. Vitals: ISO 100, 1/60 sec, 50mm; 9:20 a.m.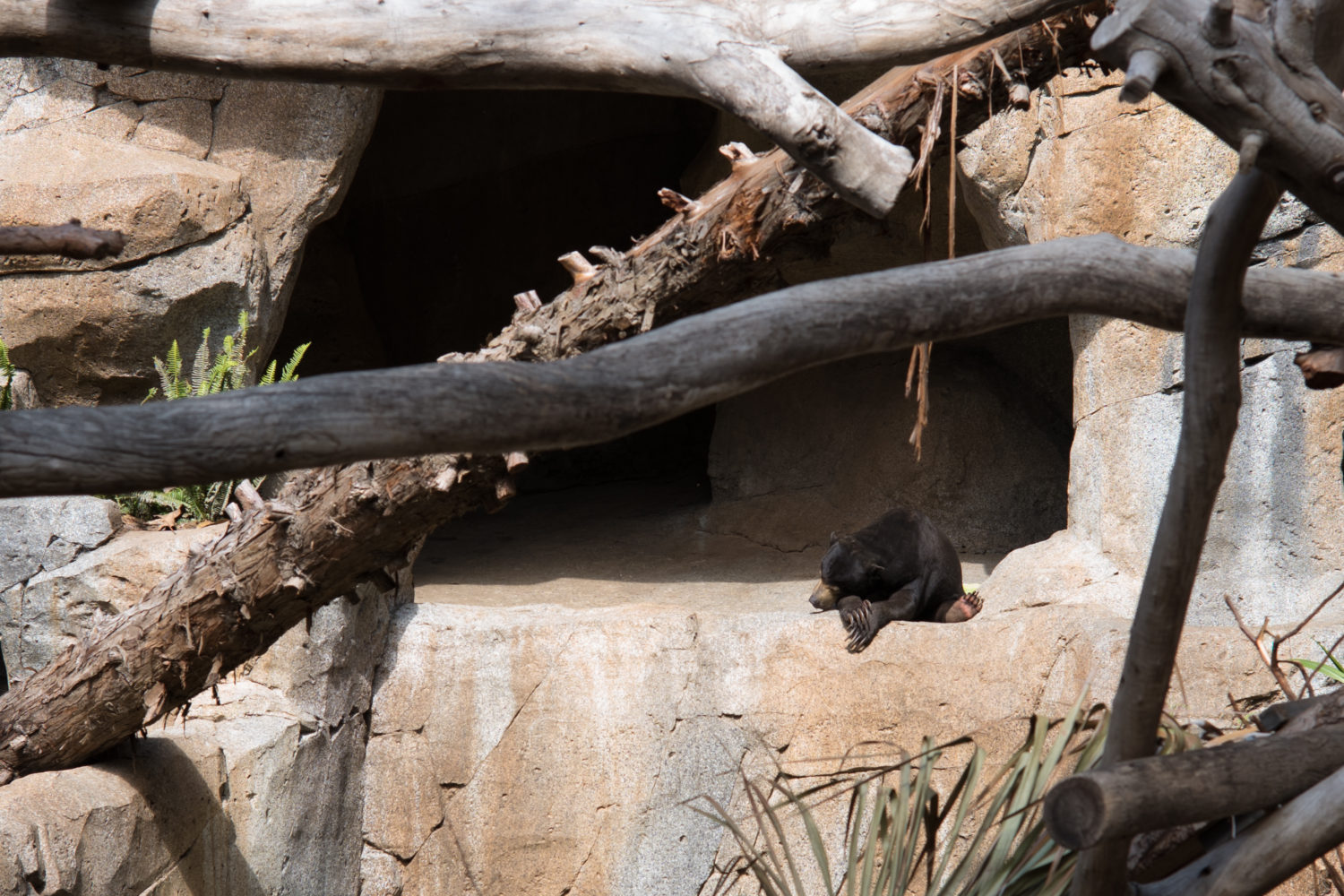 The third photo is a variety of Mara. Zoo shooting pointer: Get the name and description of the animal from its plaque, which I didn't. Vitals: ISO 200, 1/60 sec, 50mm; 9:22 a.m. I believe that the next grouping is some antelope variety, but who knows since Mr. Joe didn't record any information about the heard. Vitals: ISO 100, 1/90 sec, 50mm; 9:25 a.m.
Look at the claws on the last of the specimens—what may be an Andean Bear. Vitals: ISO 100, 1/125 sec, 50mm; 10:03 a.m. All the images are crops. Please click through to see them bigger.