Now here's something you don't see every day: A pumpkin growing among the decorative greenery-space separating sidewalk and street. My wife and I first came upon the thing sometime last week, while walking home from the grocery store (Smart and Final). Making the same journey today, we were surprised to see the odd round of orange undisturbed. Amazing.
What may not be apparent from the Featured Image (warning: 24MB file), which I captured using Leica Q2: The pumpkin grows precariously close to the street and entrance to a parking lot—on Alabama Street across from the BLVD North Park, which is really located in the less-trendy San Diego neighborhood of University Heights. But, hey, anyone living nearby Smart and Finally can claim to rightly be in North Park. Blvd is real-estate marketing fiction.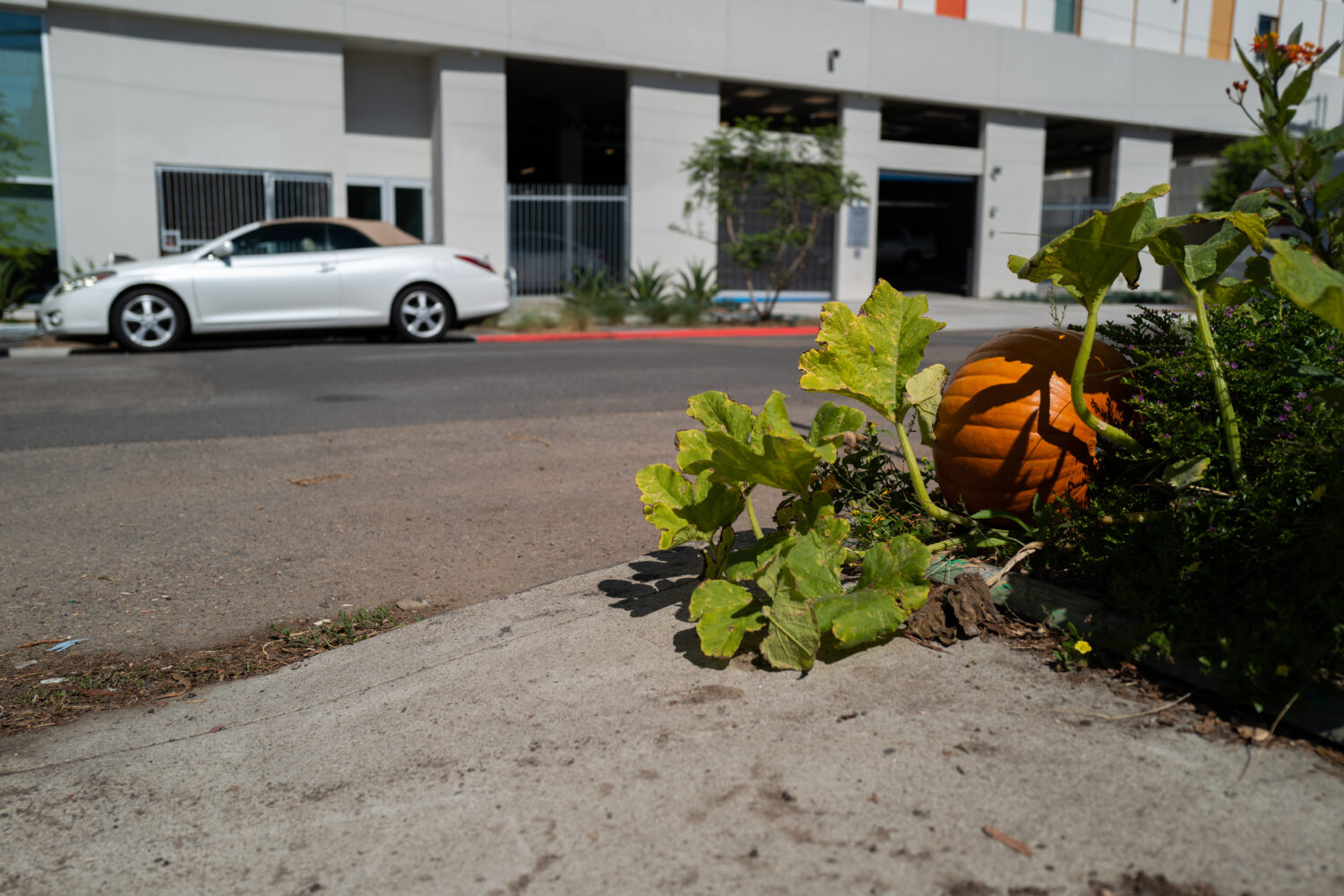 But the pumpkin is real but ought to be a made-up story for its oddity. But is its placement so strange, really? Looking at the delightfully large fruit, I am reminded of the Ian Malcolm quote from novel Jurassic Park by Michael Crichton: "Life breaks free. Life expands to new territories. Painfully, perhaps even dangerously. But life finds a way". The pumpkin found a way.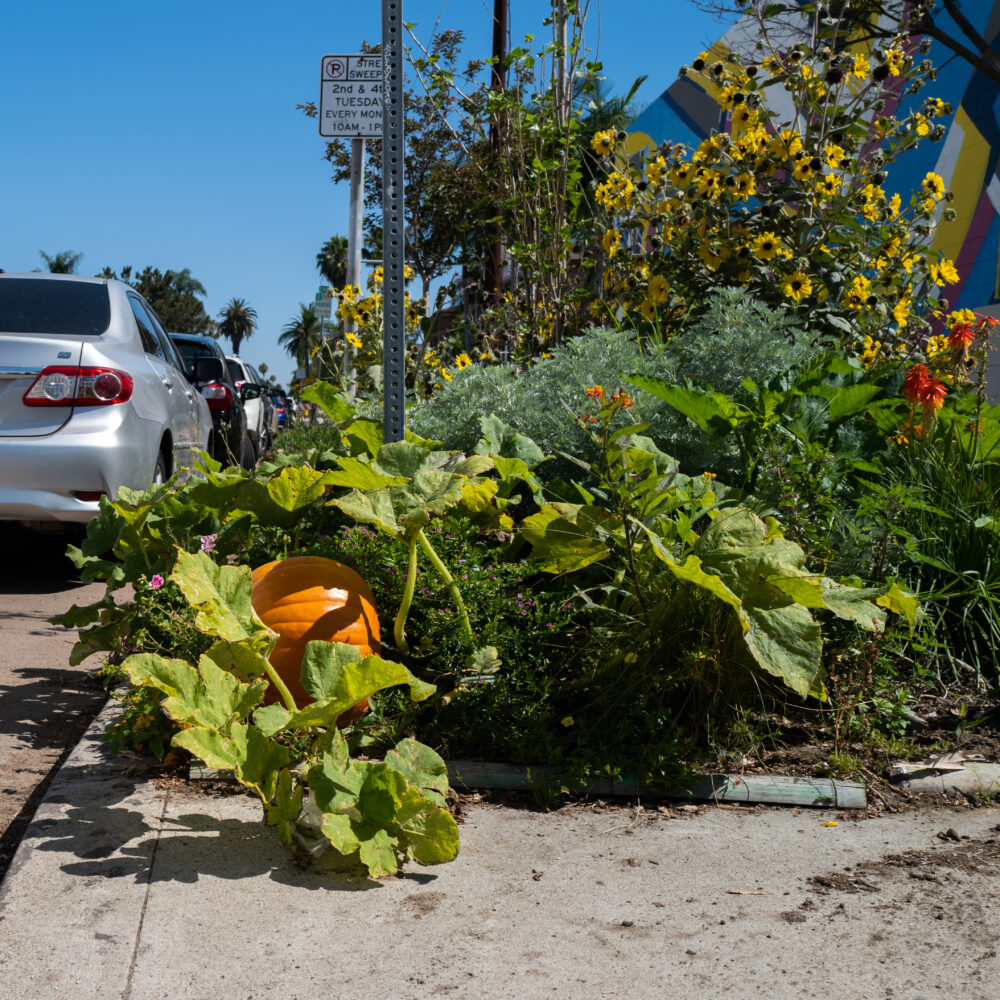 Vitals for the main photo, aperture manually set: f/8, ISO 100, 1/250 sec, 28mm; 10:04 a.m. PDT. A license plate is deliberately obscured, which sadly diminishes the edit. Companion, aperture manually set: f/2.8, ISO 100, 1/4000 sec, 28mm; 10:06 a.m. The other's vitals are the same as the first but taken seconds sooner and cropped differently.