I rarely walk along Georgia Street between El Cajon and Meade but traipsed there today, hoping to see either Husky or Romper—both profiled in my "Cats of University Heights" series after separate sightings. Approaching El Cajon, I came upon the oddest thing: a metal mobile hanging from a tree alongside the outside wall of a commercial building. I wondered: Why here? Home decoration makes sense, but before a facade of bricks? How odd. That said, what's more appropriate than birds in a tree?
Location presented excellent opportunity to capture mobile and The Boulevard sign in the background. The Featured Image, which is composed as shot, comes from Leica Q2. Vitals, aperture manually set: f/4, ISO 100, 1/640 sec, 28mm; 3:41 p.m. PDT. In post-production, I experimented with several different lighting scenarios—one that silhouettes tree and metallic birds—before choosing the one you see.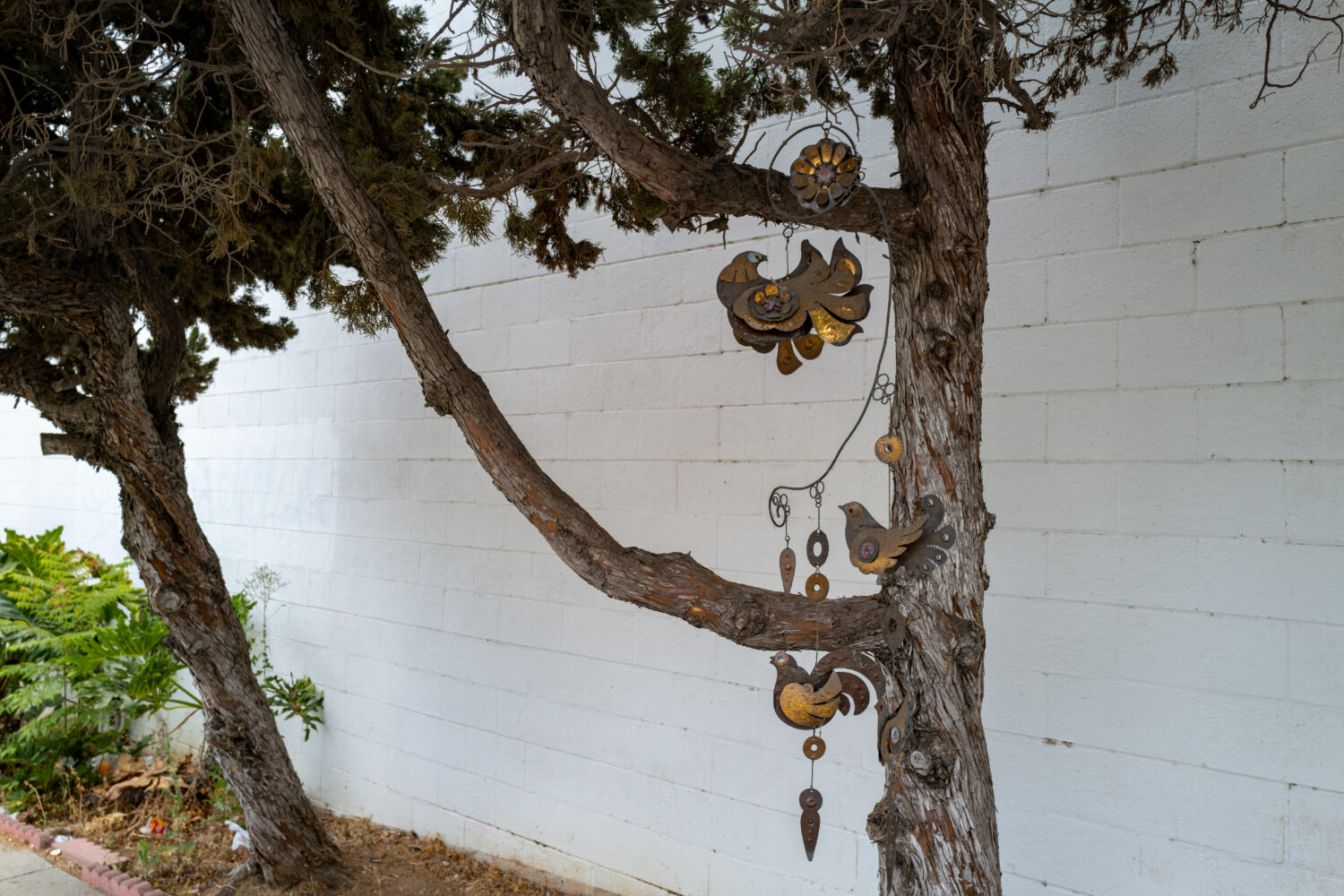 My wife was home, and I rang, inviting her to join me. We met a few blocks away and then hoofed back to the tree, where I took the companion photo, which also is composed as shot. Vitals, aperture manually set: f/5.6, ISO 100, 1/125 sec, 28mm; 3:52 p.m.