No one would call me a car guy. Still, I'm a sucker for classic, European vehicular styling—like that seen in the Featured Image and its companions. Today, while walking through University Heights to the Vermont Street Bridge that leads to shopping plaza The Hub in Hillcrest, I passed by my first-ever sighting of an Alfa Romeo sportster. If online image search steered me down the right road, this model is the Spider—and I am unable to pin down year of release. What a beauty she is (my blog, my pronoun choice).
The car was parked on Lincoln at Maryland, near where I photographed a Hummer in February 2021. Coincidentally, or not, both vehicles were outside the same home—just on different streets (it's a corner property).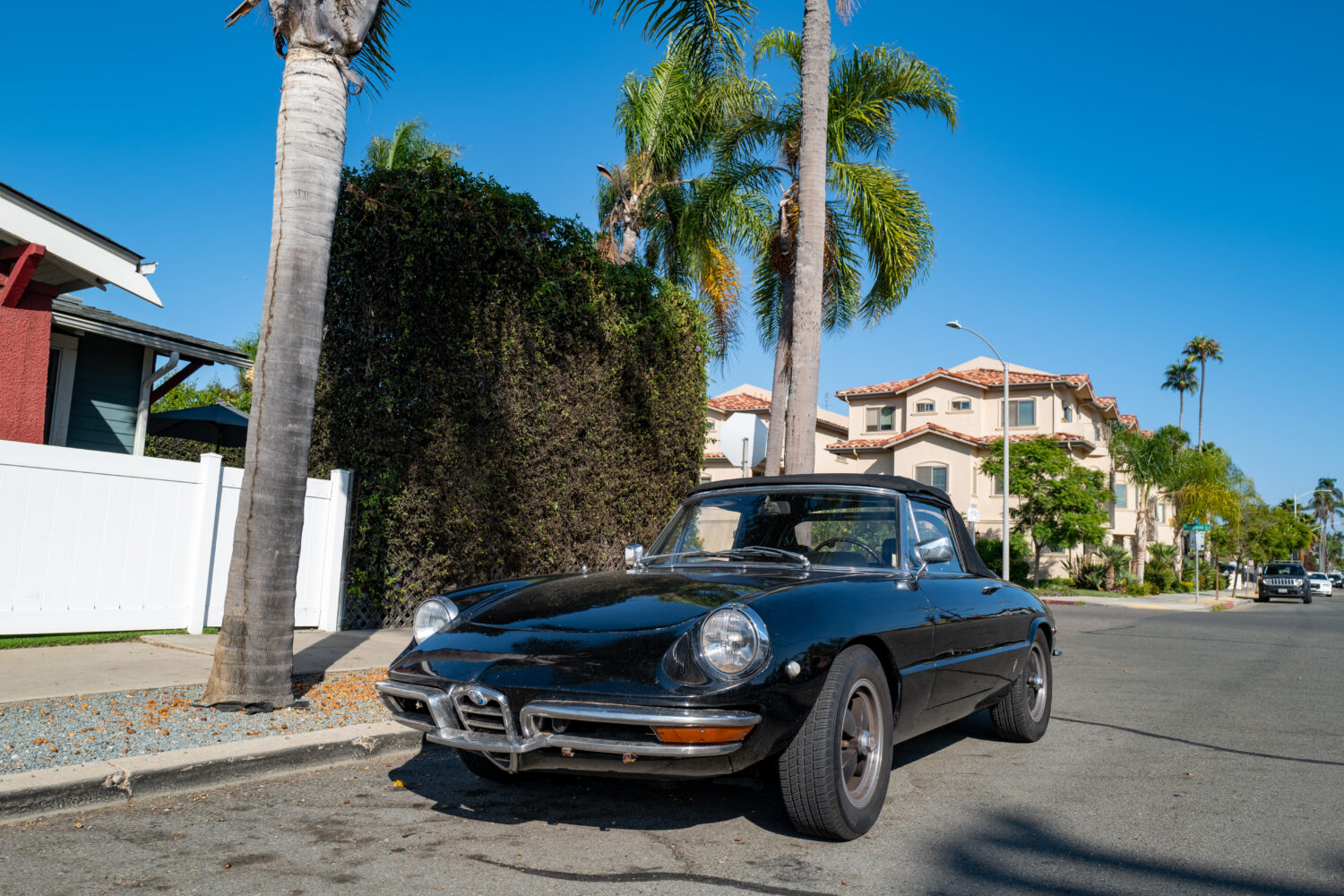 A recent migration of new residents, many of them newfound work-from-home Silicon Valley escapees, has brought more money into my San Diego neighborhood and blasted rental prices and home values into the stratosphere. On the sales side, several places list for more than $3 million now—beyond imaginable before the SARS-CoV-2 (severe acute respiratory syndrome Coronavirus 2)/COVID-19 pandemic. If newcomers can buy a home for that much money, surely Spider is within the budget (and stereotypical lifestyle, if a high-tech worker wallowing in stock options).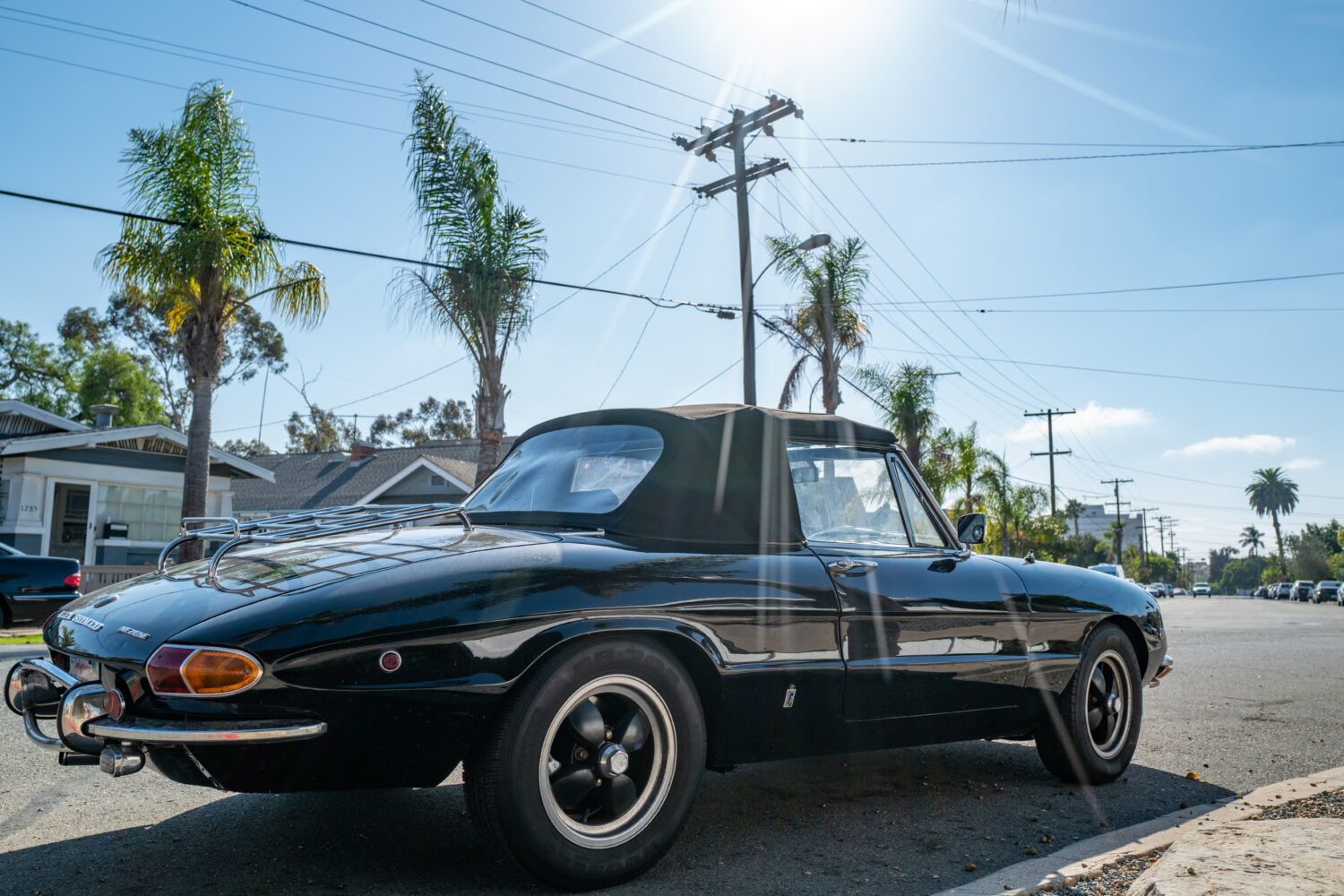 I used Leica Q2 to capture the four photos—aperture manually set for all. Vitals for the first: f/5.6, ISO 100, 1/400 sec, 28mm; 4:11 p.m. PDT. The second is the same but one minute later.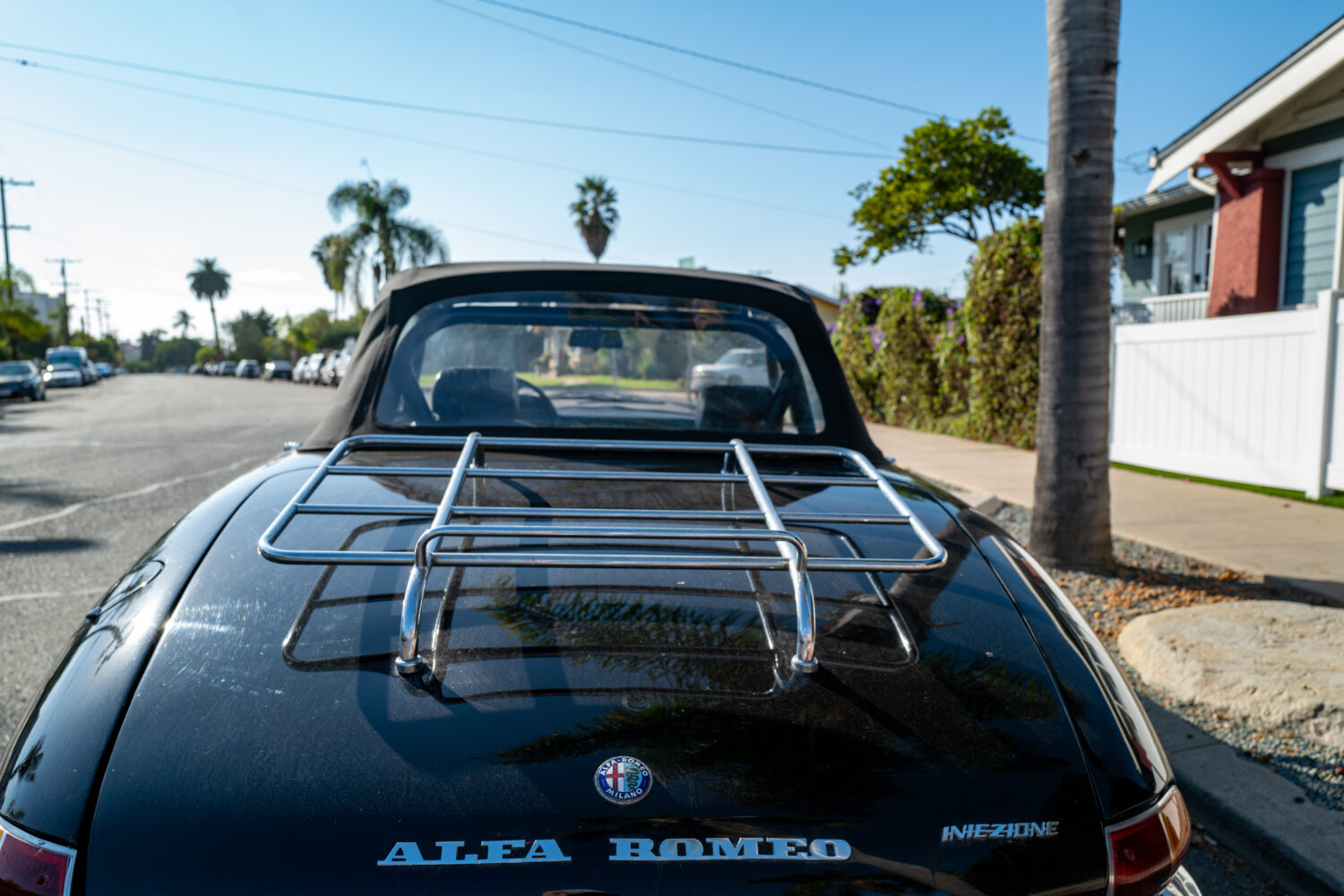 The third, taken between to the other two: f/5.6, ISO 100, 1/800 sec, 28mm; 4:12 p.m. I shot the last after running my errand (purchasing cat grass) at Ralph's grocery. The somewhat odd composition eliminates the license plate from view. Vitals: f/5.6, ISO 100, 1/320 sec, 28mm; 4:34 p.m.