During the SARS-CoV-2 (severe acute respiratory syndrome Coronavirus 2)/COVID-19 lockdowns, I got into the bad habit of photographing alleys, buildings, and streets—yeah cats, too—but have yet to get back to people. They have come out of their dwellings, so I have no excuse.
That as preface, I present a pair of photos where humans are present but unseen. Hey, these aren't self-driving cars. The view looks out from the University Avenue bridge in Hillcrest onto slow-moving traffic along California State Highway 163.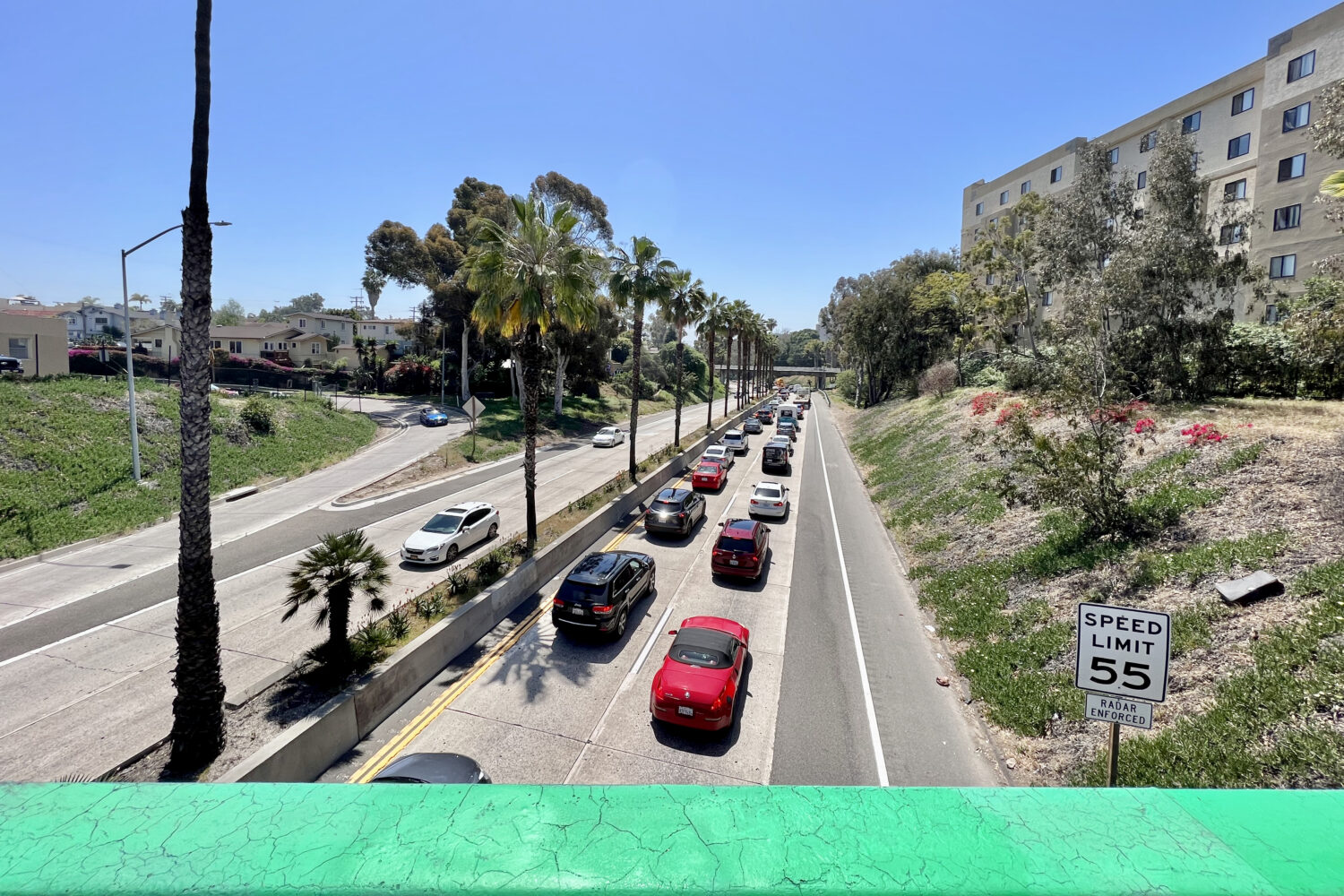 The bridge is site of several suicides or individuals threatening to jump. No barrier prevents anyone from climbing onto the railing and leaping, or worse, falling over. That said, incidents are rare enough that San Diego hasn't moved to place a high fence along the overpass, which would spoil its character.
The Featured Image and companion come from Leica Q2 and iPhone 13 Pro, respectively, on April 6, 2022. Vitals for the first, aperture manually set and composed as shot: f/8, ISO 100, 1/250 sec, 28mm; 12:32 p.m. PDT. For the second, which is 3:2 cropped: f/1.8, ISO 32, 1/1727 sec, 13mm; 12:32 p.m.
The camera capture unsurprisingly is more detailed and more color accurate. But the smartphone's wider-angle third lens opens more expansive perspective, which includes the railing and speed limit sign. Which do you prefer?