The eye doesn't know where to look in this Featured Image close-cropped from an original taken on May 8 using Leica Q2. Vitals, aperture manually set: f/8, ISO 100, 1/200 sec, 28mm; 11:47 a.m. PDT. The view is along Florida Street towards the intersection at El Cajon Blvd.
The companion photo, composed as shot, is more dynamic—if for no other reason than more to see. To the left is BLVD North Park, which as a reminder is actually located in University Heights. Real Estate is all about location, and when your building isn't in the trendier neighborhood you pretend that it is.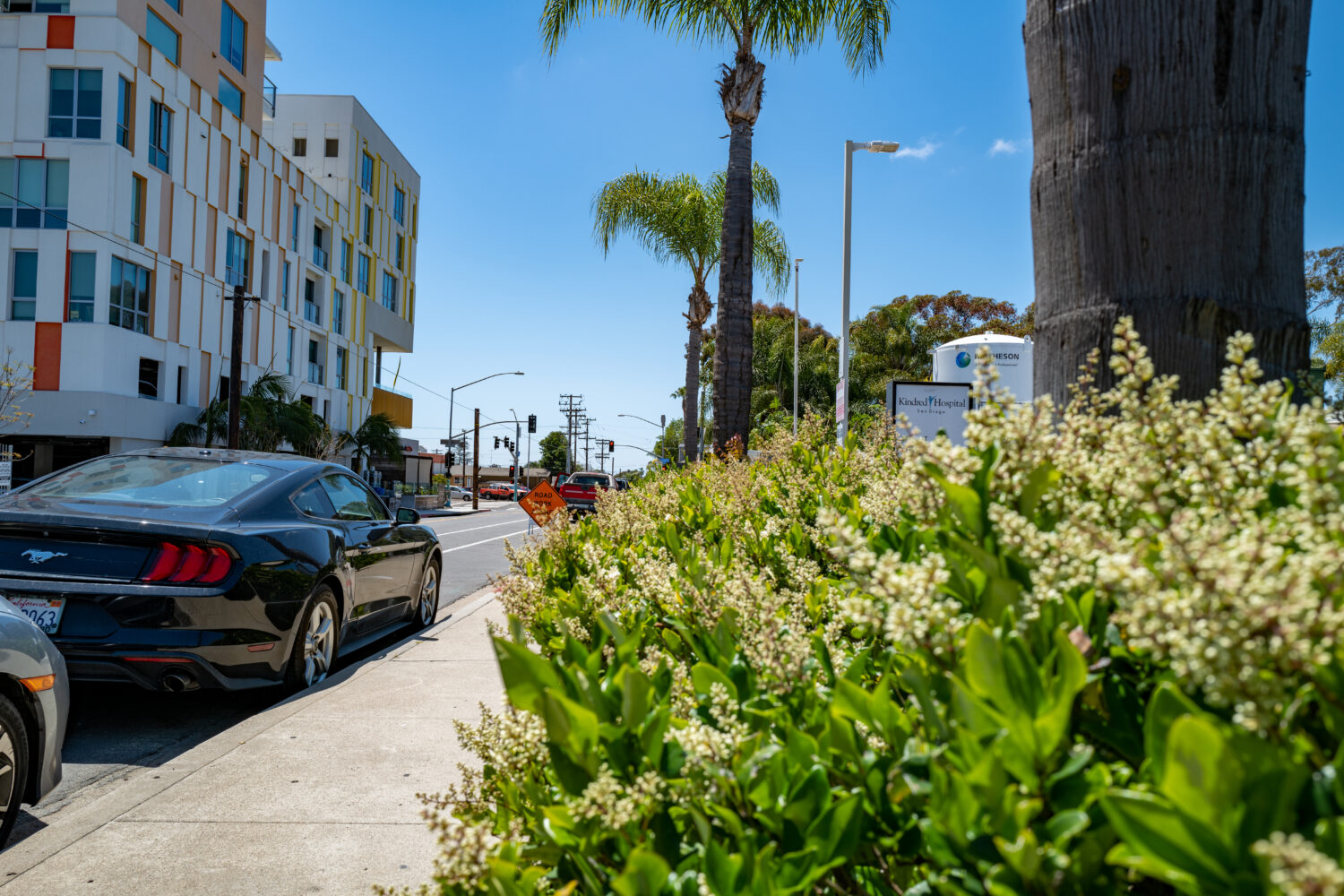 To the right is the sign for Kindred Hospital, which entrance is located on parallel street Georgia across from the homeless squatter lodging that I opined about yesterday.