On Dec. 22, 2018, I happened by New Vision Christian Fellowship during the latter portion of its Christmas celebration. Clueless me for not knowing what was going on in my San Diego neighborhood of University Heights. But my ignorance only started there. I also didn't know that the church had sold the property to developers. This would be the last such gathering at the location.
I rather gingerly shot candids, using Leica Q, wanting not to intrude—particularly because of timing: Parents lined up with kids to receive presents of what kind I either didn't see or simply don't recall; being otherwise focused. None of the three shots is spectacular; their value is marking a moment passed that can never return or repeat.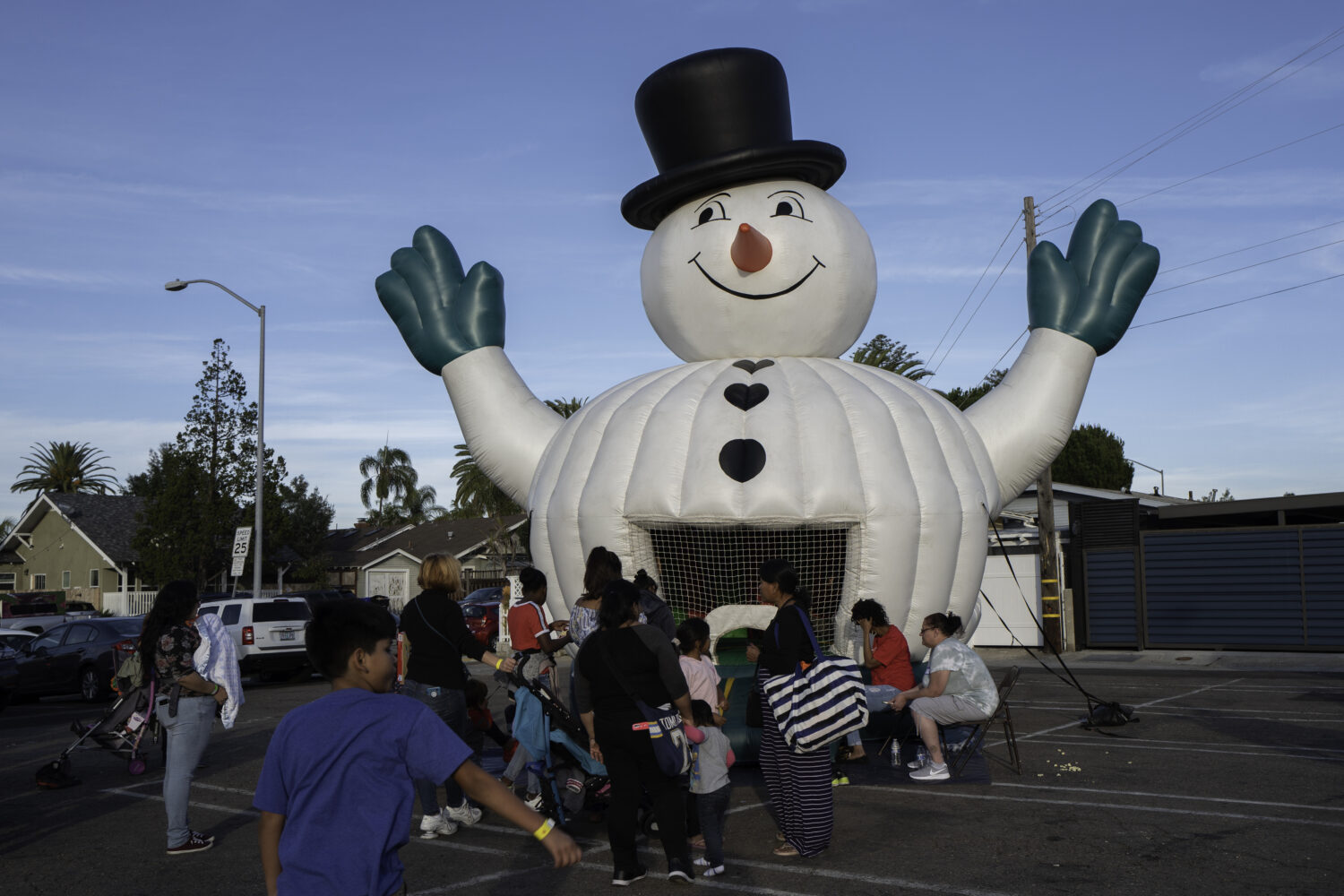 The deliberately over-processed Featured Image shows how family-oriented was the event. Vitals, aperture manually set for all: f/5.6, ISO 100, 1/320 sec, 28mm; 3:35 p.m. PST. The other two are the same but the last is 3:36 p.m.
I can't express my regret for not being a nuisance and better documenting the afternoon.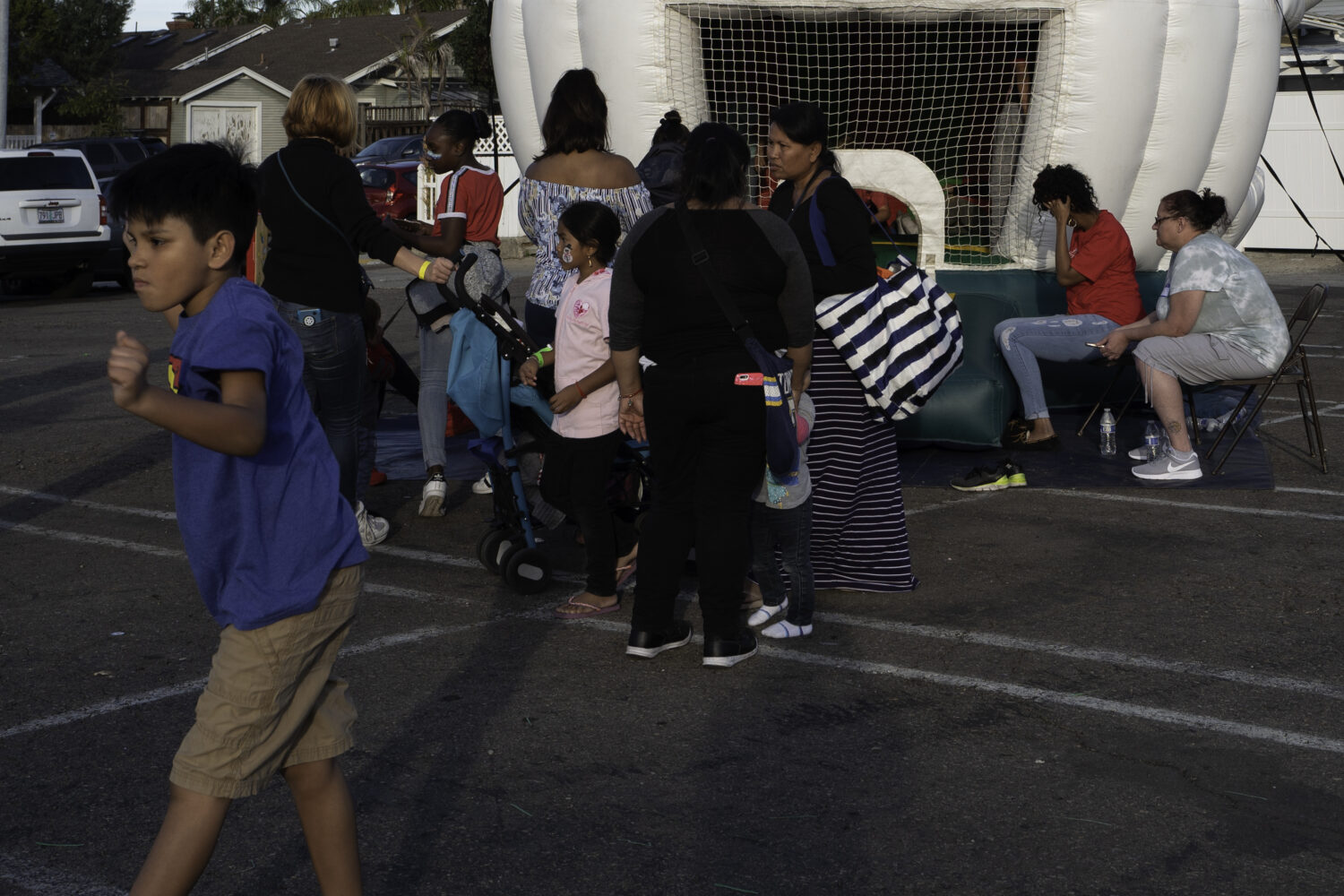 As explained yesterday, in discussing the church's Friday food giveaways, I share a series revealing what was and what will be along Park Blvd between El Cajon and Meade.