How rude is that? In the midst of a massive shortage, one of my neighbors flaunts that he has a source of eggs. Just kidding, of course. You could raise chickens, too. If someone can keep them in San Diego, where houses pack tightly together with limited outdoor space, you could do as much with a little ingenuity. Then when online and TV commentators rail about bird flu cracking the egg supply chain, you won't be Humpty Dumpty all broken up because store shelves are empty.
Returning to the topic of my neighbor's chickens, if they were mine, I would watch them carefully when pecking about the lawn. Because of the so-called egg apocalypse, some passerby might decide to pluck one of the birds. What's worse than a porch pirate purloining your Amazon delivery? Someone stealing your birds. Don't expect them to escape the chase or cluck for help. They are an emotional and financial investment that you don't want to risk losing.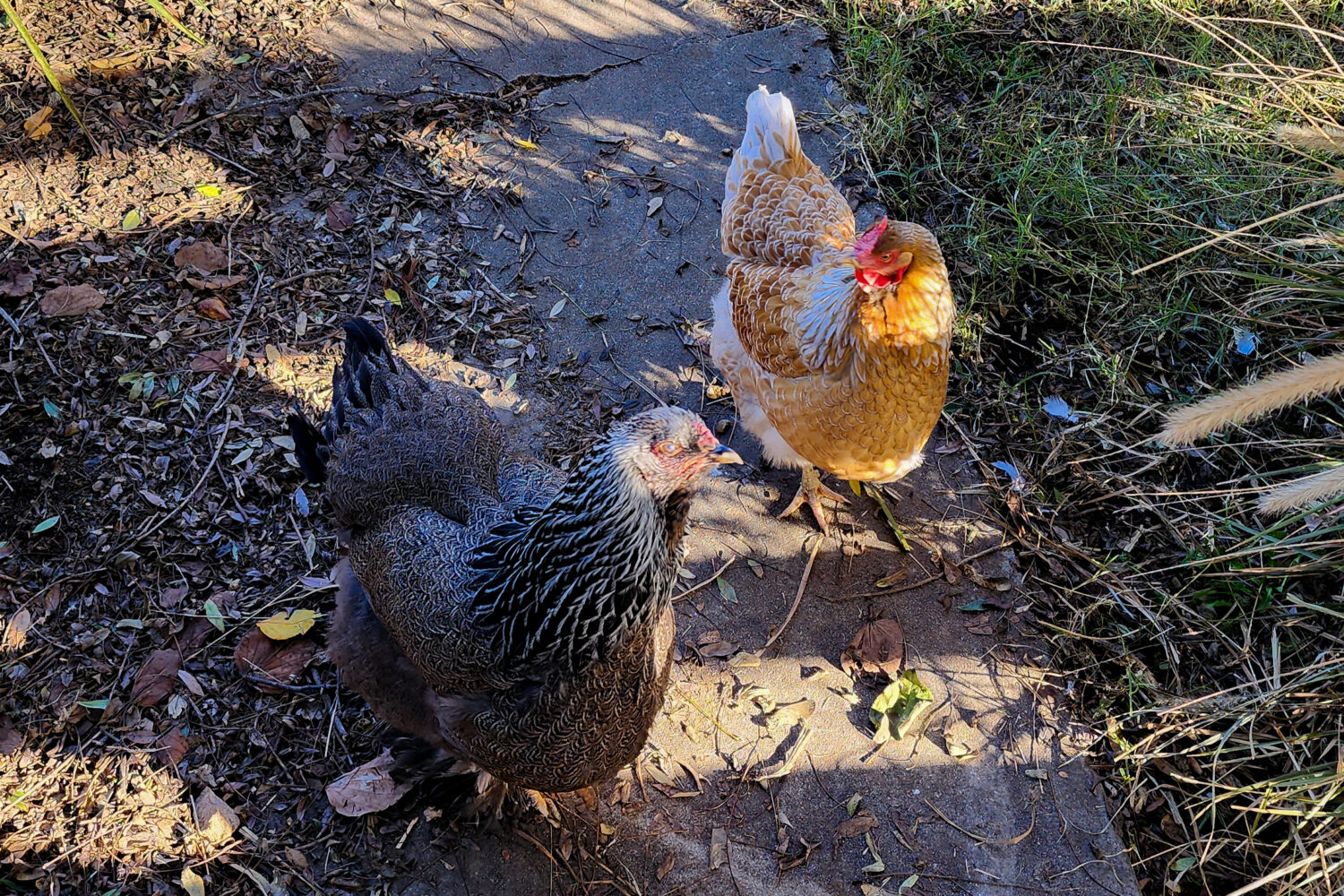 That brings us to the Featured Image and companion, taken today using Samsung Galaxy S22 Ultra. Vitals for both: f/1.8, ISO 32, 1/180 sec, 23mm (film equivalent); 3:12 p.m. PST.