What odd timing is this alley find. An Arctic airmass assaults my home state this weekend—and what a shocking contrast to San Diego. As such, my wife and I watch weather forecasts more than typical. This afternoon, when our high temperature reached 19.4 degrees Celsius (67 Fahrenheit), the Caribou, Maine weather station reported -28.9 C (-20 F) with windchill of -43.9 C (-47 F).
On the Fahrenheit scale, that's a difference of 80 degrees air temp and 100 degrees when considering windchill. The difference is as pronounced this evening. In San Diego, it's 10 C (50 F). Caribou: -31 C (-24 F) with windchill of -46.7 C (-52 F). Brrr.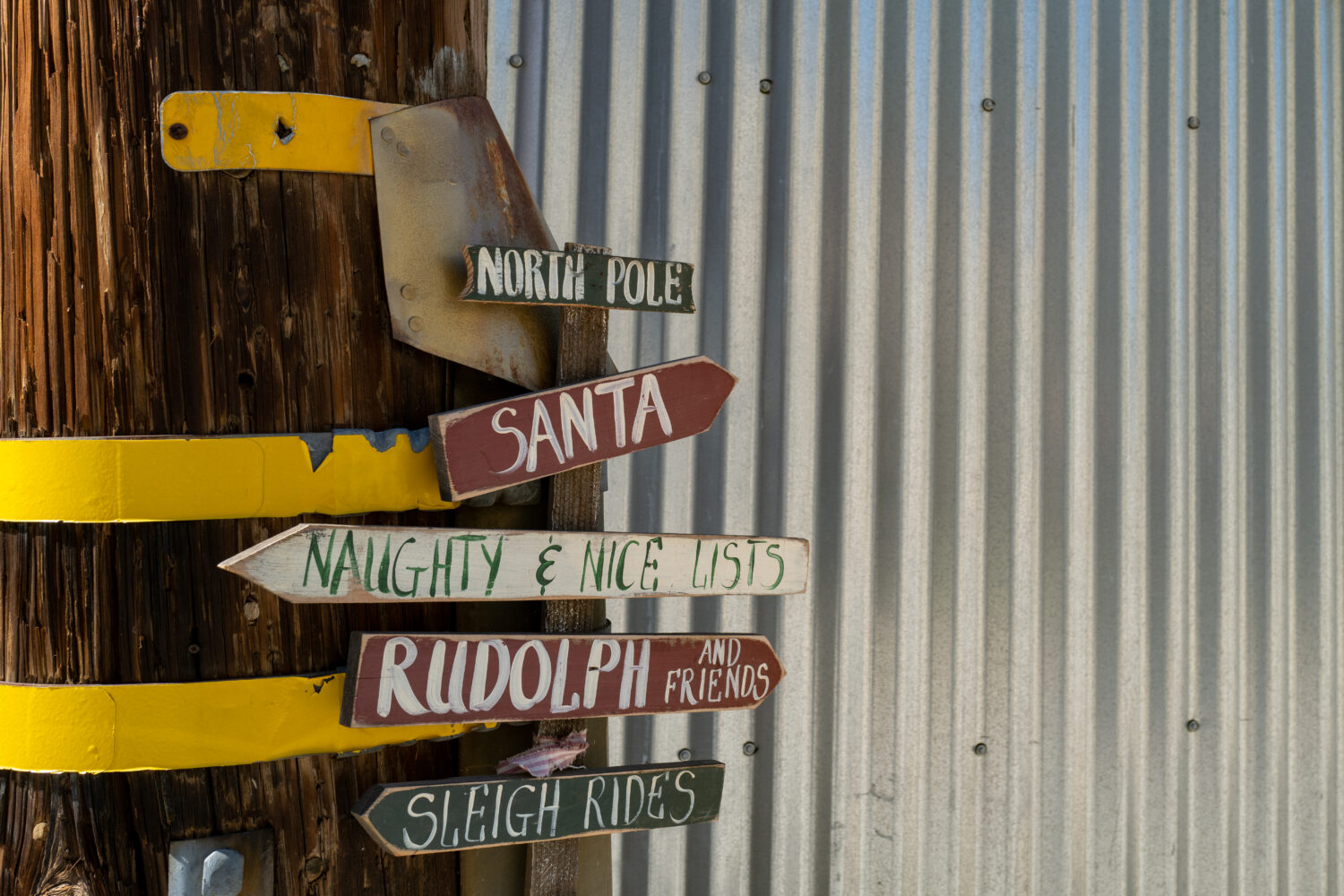 Apparently Aroostook County pretty much closed down today. "At least 27 Maine districts are closing today because of the extreme cold sweeping across the state", according to Bangor Daily News. "Schools are closing as far south as Portland, but most of the closures are concentrated in Aroostook County".
I remember getting on the school bus at -40 (where both temp scales are same number). So the closures today are not typical. Mainers are tough and accustomed to cold and snow. That said, this Arctic blast isn't typical, with duration and intensity of chill factor causing concern and caution.
So, on this fine Friday evening in Southern California, if you're looking for directions to Santa's residence, be ready to find him temporarily relocated outside the Arctic Circle—somewhere between Edmundston, New Brunswick, Canada and Van Buren, Maine, which are in a current cold band that is a few degrees more minus than my hometown.
---
I used Leica Q2 to capture the Featured Image and companion. Vitals, aperture manually set for both: f/5.6, ISO 100, 1/400 sec, 28; 12:52 p.m. PST. The other is same but 1/160 sec, a minute earlier. When I passed by hours later, the Stop sign was gone.