For one of her birthday activities, my wife Anne wanted to ride the Skyfari Aerial Tram across San Diego zoo. We walked back through the park to the exit, despite detours due to massive construction of new habitats. Among my favorite animals: Camels and llamas; if you have never read my absolutely true llama story from 1980, please do!
Norwegian designer and photographer Martin Fagerås inspired me to even attempt a camel shot because of this brilliantly captured moment using Leica Q, which I also carry. I came across his Flickr when looking for shooters using the amazing full-frame compact. Obviously, I couldn't compose anything as compelling as he did, particularly at the zoo.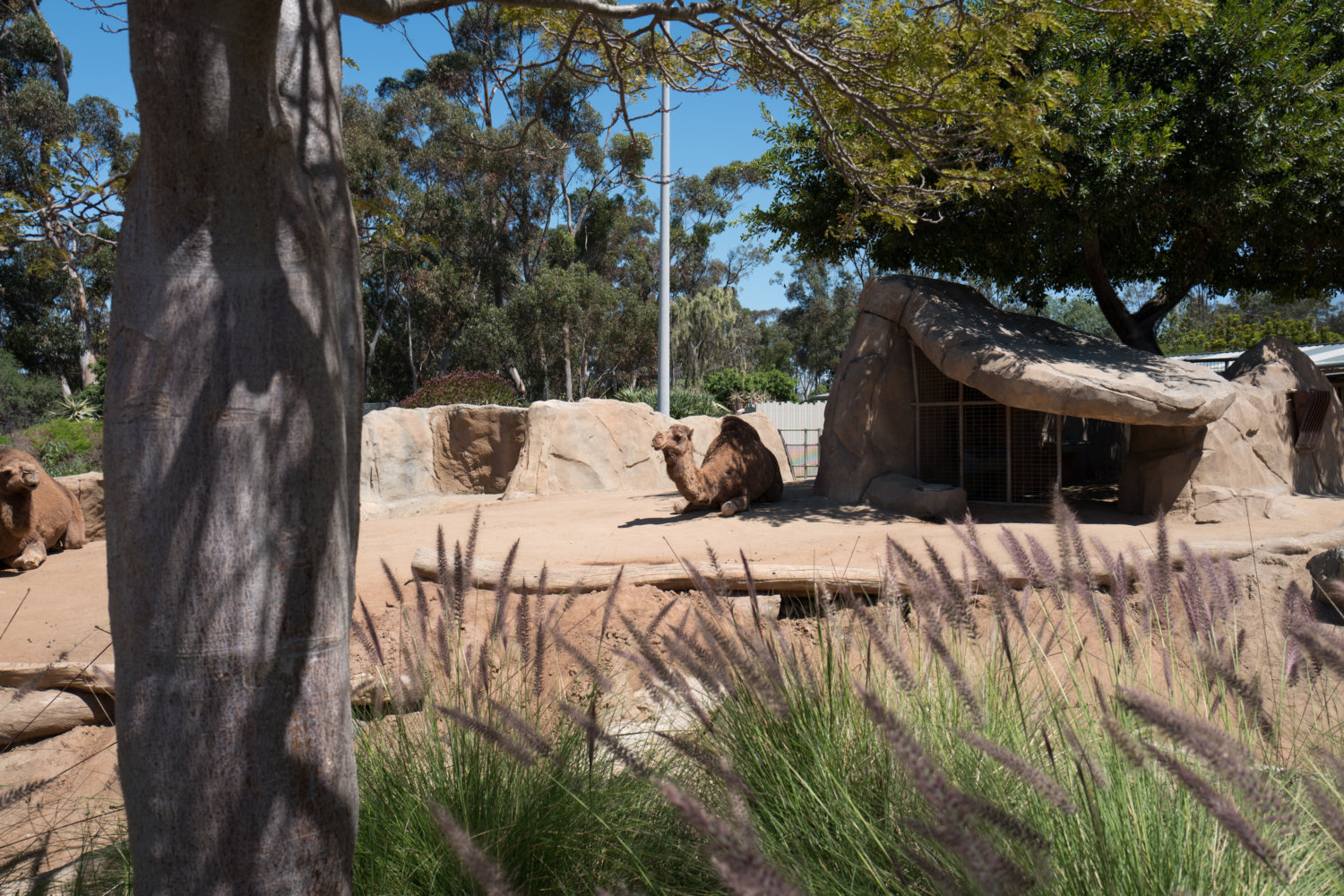 IQ (e.g. image quality) defines the Leica Q. The Featured Image is a close crop from the original (directly above). Starting from a 24-megapixel, full-frame DNG, I could recompose as if shooting with a telephoto. As the original demonstrates, the 28mm Summilux lens gives wide field of view. Vitals: f/6.3, ISO 100, 1/400 sec, 28mm; 10:57 a.m. PDT.
As for the birthday girl, Anne celebrates, for the first year since 2008, without her dad. We moved to California in October 2007 to be closer to him; he passed away in January 2017. His absence is a mixed blessing. The mixed is that he's gone, of course. The blessing is that she has a special day for herself, rather than being caretaker creating celebration for a slow-moving elderly gent. We would never have taken the zoo trip—short as it is, being so close by—or done much else together today if Bob was still with us. The day would have been for him to celebrate his daughter rather than for her being celebrated. If that sounds any bit callous, it's not meant to be.