What a strange place to find a classic: Carport along a nearby alley. So which of my neighbors has been hiding this lovely? With no license plate. Apparently good condition. Cool color. Best of all: Steering wheel on the right side! It's a British beauty.
Had there been a license plate—out of respect for the owner's privacy—I wouldn't have stopped to capture the moment. No identifying information encouraged me to take license (ah, hum, dumb pun) with Leica M10 and Summarit-M 1:2.4/50 lens.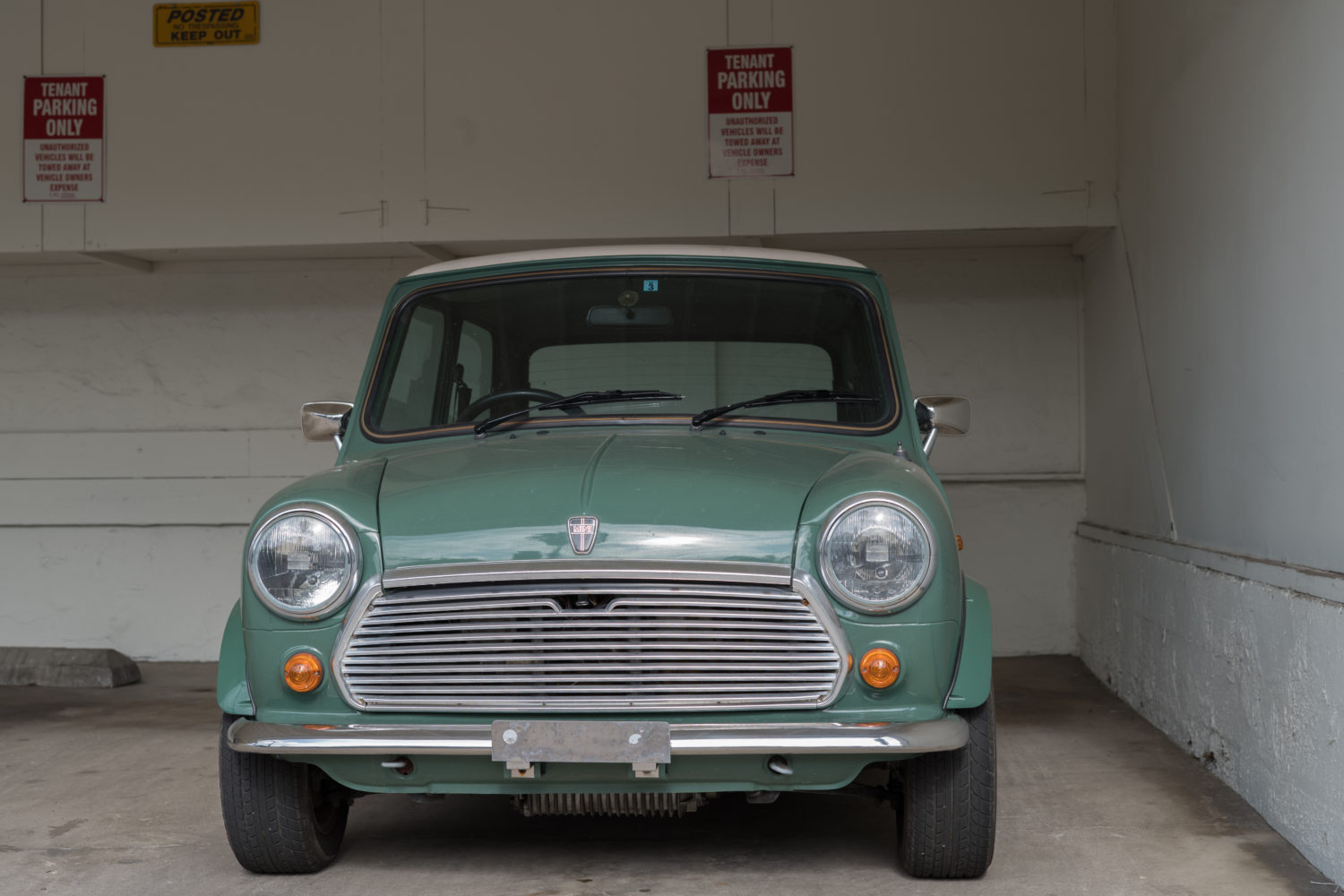 I shot the Featured Image before the companion, both 4:49 p.m. PDT this afternoon. In the first, focus (or attempted) is on the steering wheel. That puts "Mini" out of the focal field. For second, I honed on the emblem. Vitals for both: f/5.6, ISO 200, 1/250 sec, 50mm. The camera wrongly estimates f/4.8 and f/4, respectively. I am sure of my manual selection. During editing, I drew out highlights and straightened slightly.