They say that a picture is worth a thousand words. Sometimes you need a second one to communicate the message. I captured the Featured Image today along University Ave. in San Diego's Hillcrest Neighborhood. "Massachusetts" is correctly spelled in the billboard for Mike's Pizzeria.
Digressing, why New England pie? I recall there being a New York pizza place in the location before it joined the many shops and restaurants that have closed thanks to the overly onerous lockdowns imposed by Governor Gavin "Gruesome" Newsom. He acts like some quirky, hallucinogenic-taking medium blessed him as the messiah of COVID-19—the disease caused by SARS-CoV-2 (severe acute respiratory syndrome Coronavirus 2). He will kill more people (and businesses) than he will ever save; he attacks the pandemic with the figurative equivalent of atomic bombs. Will someone please hide the launch codes before radioactive fallout kills us all!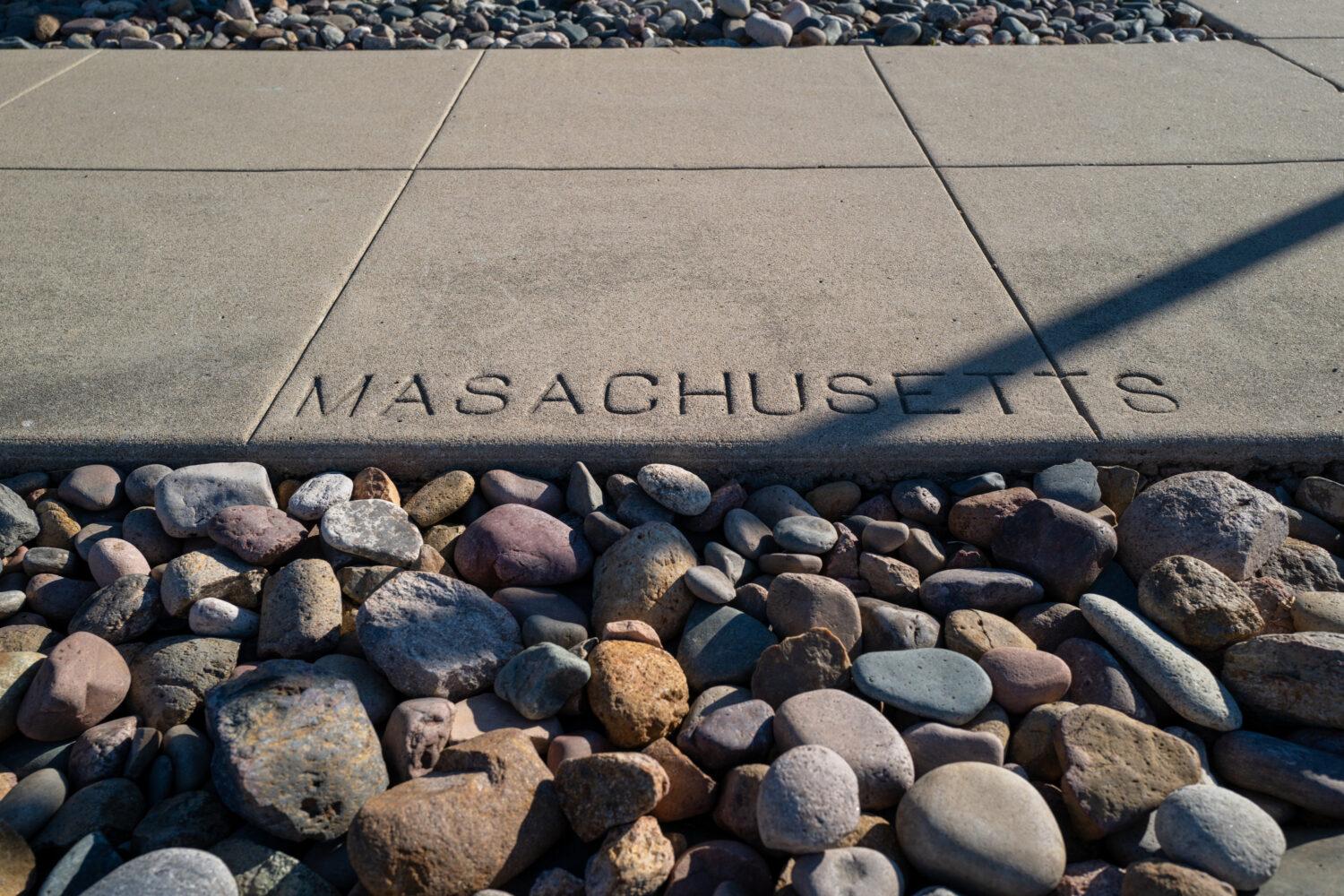 Back to the topic and companion photo, which could be viewed as commentary about some of the state's many governmentally-induced problems—like hard-working folks that either didn't get a good education (failure of public school policy) or don't speak English as a first language (problematic immigration policies). I shot this official sidewalk etching yesterday along Massachusetts where it crosses Madison Ave. in University Heights, which is adjacent to Hillcrest. Someone really needs to take a spelling test, and I sure hope the kids walking by and seeing the thing don't learn to spell the word wrongly.
I used Leica Q2 to make both moments. Vitals for the first: f/5.6, ISO 100, 1/320 sec, 28mm; 11:24 a.m. PST, today. The other is the same but 1/400 sec and 9:35 a.m. yesterday.